Add some colour to your day by following our super simple instructions for some fun with the kids at Easter time – or any time!
Ingredients
Eggs
Vinegar
Food dyes (or check out our tips on how to make natural dyes)
Instructions
🥚 Place eggs in a saucepan and cover in cold water, cover and bring to boil, then remove from heat but leave the eggs to stand for another 10 minutes.
💧 Drain the hot water and run the eggs under cold water until they're completely cool (can use ice or put in the fridge).
🌈 Mix ½ cup boiling water, 1 tsp vinegar and up to 20 drops of food colouring.
😃 Dip the eggs into each colour for 5 minutes before removing with a slotted spoon and allowing them to dry on paper towel.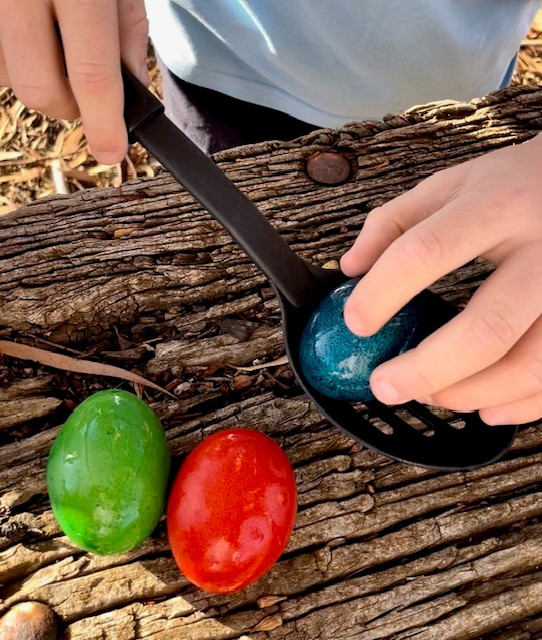 ⏰ Tip 1: To vary the colour intensity add more dye or to alter the tint, change the length of time the egg is in the coloured water.
🕯 Tip 2: Prior to dipping the eggs in coloured water, melt wax from a candle in patterns across the egg. Once removed and dry from the dye, gently scrape off the wax.
🧅 Tip 3: Create natural dyes by using onion skins (orange), beetroot (pink), red cabbage (blue) or turmeric (gold) using the same method as above. The eggs will need to soak for longer, eg 30 minutes.