Ever dreamt of breaking free from the 9 to 5 grind and swapping the desk for wide open spaces?
The idea of making a living from growing food and fibre and playing a role in feeding Australians and the world is attractive to many.

However, for most Australians, the pursuit of a lifestyle and career as a farmer can seem like a pipedream. Unless, you inherit a property, the cost of farm ownership can be simply out of reach. That's definitely what Claire Coates believed before she discovered Cultivator.
Claire had been passionate about farming since she was a child.
"For me, agriculture was always a drawcard. Some of my closest friends lived and worked on farms, and I grew up in a rural setting. After school, it was a natural progression for me to go on and take an agriculture certification on a sheep stud", Claire said.
But without the capital needed to get started, Claire and her husband, Marc had to look for an alternative pathway to farm ownership.
In 2017 Claire participated in a farm-ownership accelerator program called Cultivator along with 12 other aspiring farmers. 
Nailing the business plan
Run by Cultivate Farms, the program offered mentoring and training to help Claire develop a business plan to pitch her farm investment proposal to a panel of pre-selected investors.
At the conclusion of her program, Claire successfully pitched her business plan and received investment from a panellist supplied by Cultivate Farms. As a result of meeting the investor and building a relationship, they are now the co-owners of Freeland Pork.
Bringing home the bacon
Located in Kyabram, Freeland Pork is a free-range, hormone-free, ethically raised premium pork farm.
"We chose to co-own land to establish our farm. We now want to grow our business and own the land as an asset. Right now, we are working toward buying the farm back from our co-owner, our Cultivate Farm investor and expanding our operations without necessarily buying more land," Claire said.
Helping farmers of the future
With her business now flourishing, Claire wants to help other aspiring farmers.
"I aim to get Freeland Pork to a place where it hits its peak, then we can allocate time to coach and mentor other people in small farms.
"I would love to help other small farm operations to create a sustainable and profitable enterprise.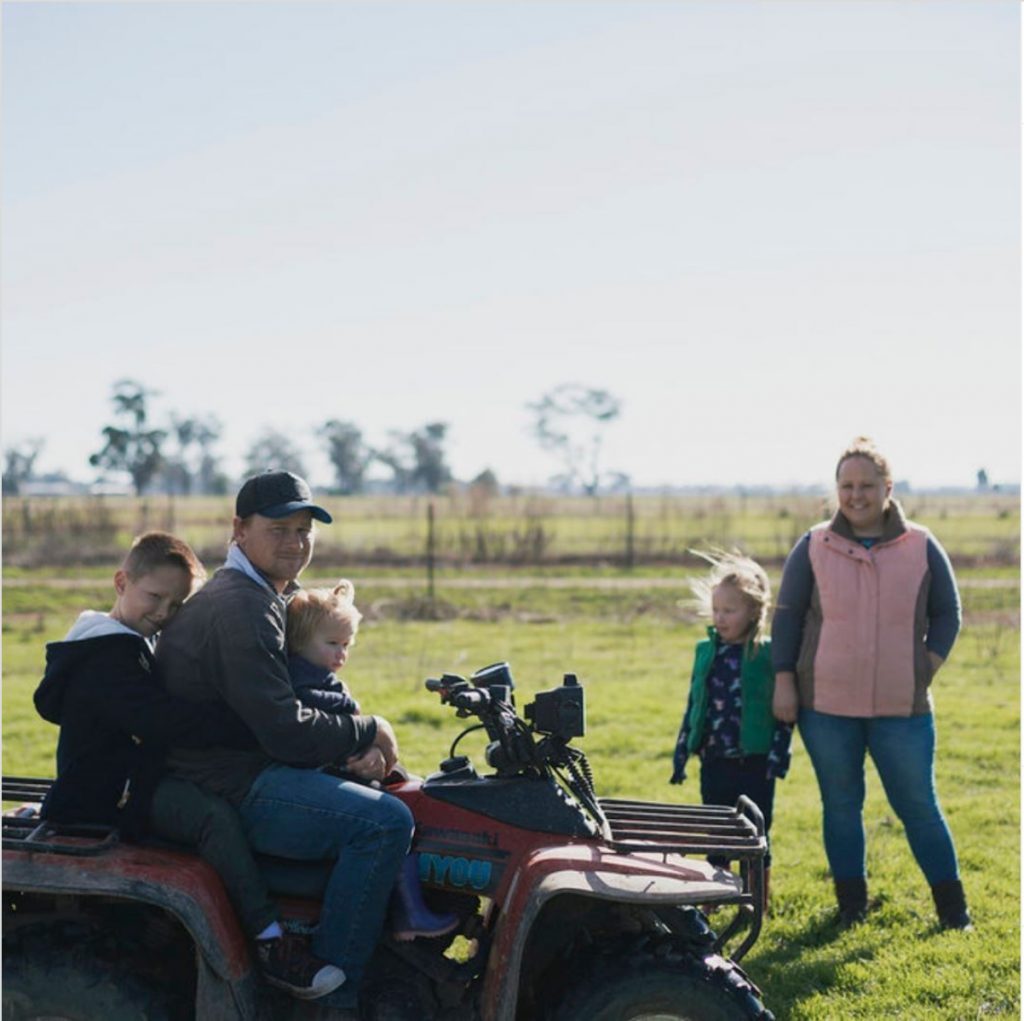 Breaking down the barriers
Claire said the barriers to young people owning farms were complex and the Cultivate program provided an entrepreneurial and empowering pathway to farm ownership.
"I knew that I wanted to own a farm. Cultivator taught me to approach my dream to own a farm like an entrepreneur.

Claire Coates
"I gained the skills and resources to present a farm business plan and five-year financial projection and pitch this directly to a farm investor. The Cultivator program is an amazing opportunity for any aspiring farmer who wants to fast track farm ownership," Claire said.
The fourth iteration of Cultivator will kick-off in February 2021 with its largest panel of investors to date and is open to any aspiring Australian farmer. The top 10 aspiring farmers will have the opportunity to pitch to the panel of investors at the culmination of the program at a pitching event in April 2021.
The traditional model of inheriting a farm or applying for a loan to buy a farm is not possible for many, and aspiring farmers need to start looking at new ways of getting on the land.

Sam Marwood, CEO at Cultivate Farms
"Cultivate teaches next generation and scaling farmers the skills to develop successful partnerships with investors. Using Claire as an example, we know that our model is a proven, realistic and successful way to get people farming on their own land", Cultivate Farms CEO Sam Marwood said.
The 4-month program will guide aspiring farmers to develop a farm pitch which can be used to unlock investment and co-ownership opportunities with any potential partner. 10 of the best applications will be selected for presentation to the Cultivate Farms Investment Advisory Board with the possibility of investment outcomes for the aspiring farmer.
"Cultivator not only provides aspiring farmers with the tools to unlock farm ownership opportunities with retiring farmers and investors but also the confidence that they are good enough to co-own a farm and be motivated to keep finding opportunities", Sam said.
For more information or to apply, click here.