Australian farmers manage 51% of Australia's landscape and are world leaders in combating the effects of climate change.
Last year, leading Australian researchers at the CSIRO developed a new method to stop cows from emitting methane, a powerful greenhouse gas that attributes to carbon that is produced by cows and landfill sites.
Their research, which was conducted in collaboration with Meat and Livestock Australia and James Cook University, found that a common Australian seaweed, Asparagopsis, eliminates methane emissions in cattle and sheep.
Asparagopsis is a species of red alga that is typically found in warm temperate climates and produces a bioactive compound called bromoform, which prevents the formation of methane by inhibiting a specific enzyme in the gut during the digestion of feed.
According to the CSIRO research, by adding a small dosage of Asparagopsis to the cow's diet, methane emissions could be reduced to up to 99 percent.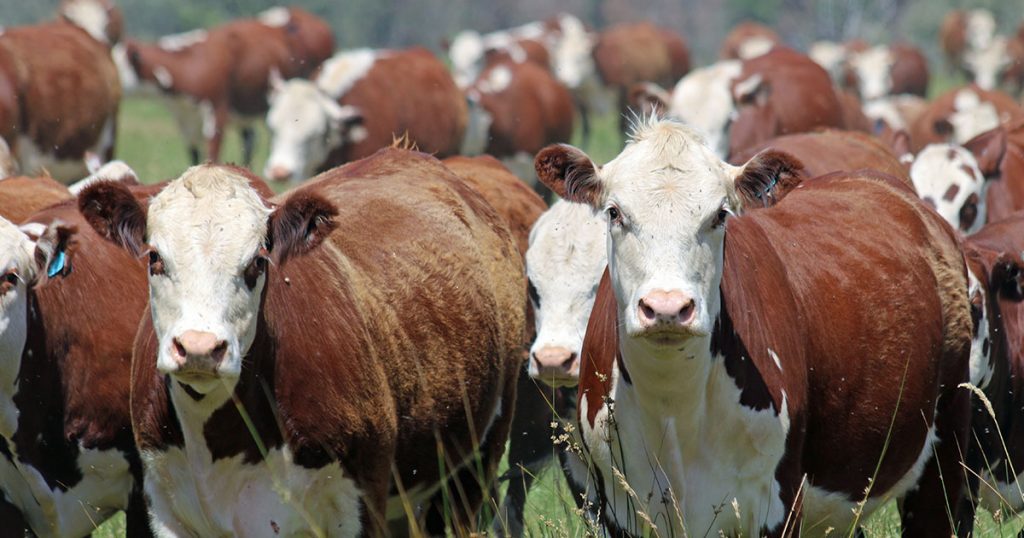 On the back of this research, AgriFutures Australia recently announced a new project with the Australian Seaweed Institute to develop the blueprint for the emerging seaweed industry in Australia.
According to AgriFutures, the industry will create new coastal jobs, help to protect and regenerate waterways and contribute to greenhouse gas reduction.
"The current global market for seaweed products such as food, cosmetics, nutraceuticals, animal feed and fertiliser is estimated at over US$11 billion and is expected to double in value by 2025," Chief Executive of the Australian Seaweed Institute Jo Kelly said.
"Australia has ideal growing conditions and a huge export opportunity for high-value bioproducts from native Australian seaweeds.
"And while there are a handful of entrepreneurs and researchers undertaking projects around Australia, there are no commercial scale seaweed ocean farms operating here and no strategic plan for industry development."
Companies are already looking at ways to invest in the emerging business, with seaweed feed supplement business CHR Global announcing that it would expand into South Australia, with the hopes of setting up several 20ha sites across the region next year.
The company aims to produce seaweed to add to cows' fodder, reducing the total methane output from agriculture, and create hundreds of jobs over the coming years.
"Almost all of the jobs that are generated by aquaculture of asparagopsis will be in regional areas of the state – that's where the species grows well," CH4 Global owner Steve Meller said.
"The ocean environmental benefits are significant too. Seaweed is known to store carbon, it is well-known to absorb nitrogen and phosphorus which comes from agricultural run-off, and it reduces ocean acidification.
"If CH4 were to aquaculture enough product in South Australia to supply all of Australia's dairy and beef feedlot industry, then the reduction in greenhouse gas would be sufficient for South Australia to become carbon negative."
The research and expansion of Australia's seaweed industry plays an important role in Australia's red meat and livestock sectors ambitious target to be Carbon Neutral by 2030 (CN30).