When South Australian farming family the Schusters opened their sunflower paddock to the public to raise money for charity HeartKids SA they expected just a handful of visitors each day.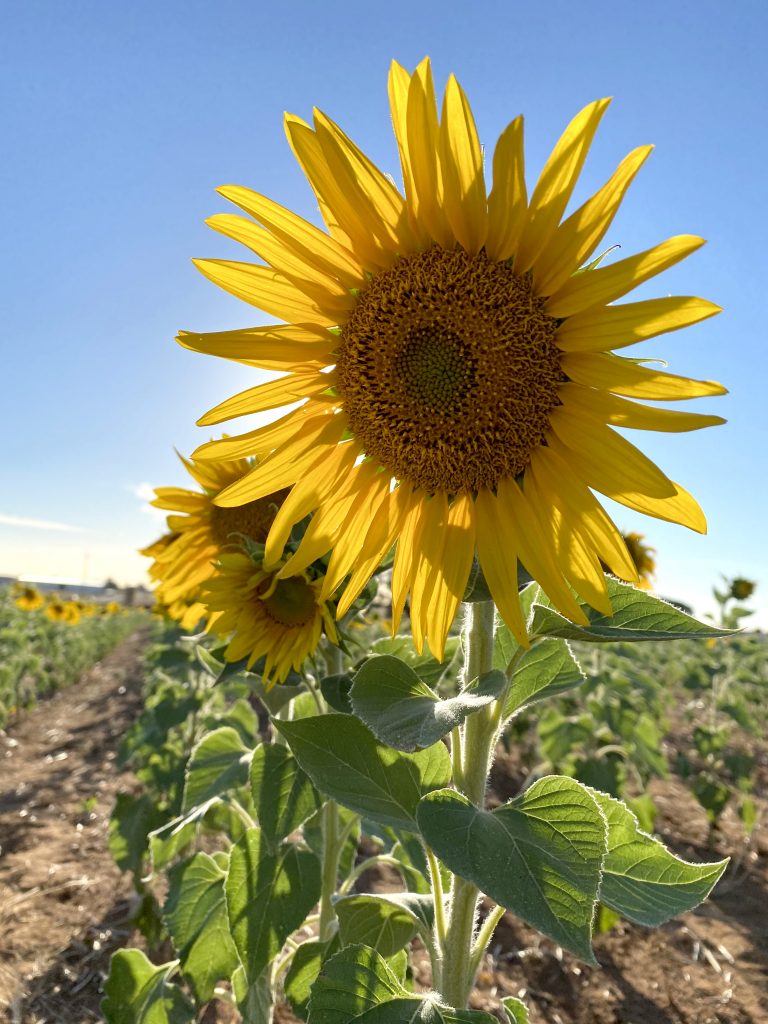 Instead, they were surprised to see thousands of people visit their farm, raising more than $14,000 for childhood heart disease in just two weeks through a gold coin donation in exchange for picking a sunflower.
"What began with a field of sunflowers and some bales of straw morphed into something truly incredible – far bigger than we ever anticipated," Sherinne Schuster said.
"Old people, young people, entire families, random passers-by, thousands of people came from far and wide to pick a sunflower and support the cause."
"When we first came up with this idea, we figured that there would be at most 10-20 cars per day of people coming to pick a sunflower.
"All of the sunflowers are now picked, far quicker than we could've ever imagined – the support for this venture and for HeartKids has been incredible."
It was the first time the Schusters had planted a sunflower crop, trialling it as a photogenic backdrop for their on-farm function centre, The Barns of Freeling.
"Our son Corbin suggested we let people pick the flowers for a gold coin donation to a charity and he posted it online at 4pm and by 6.15pm we had people travel from the other side of Adelaide to visit.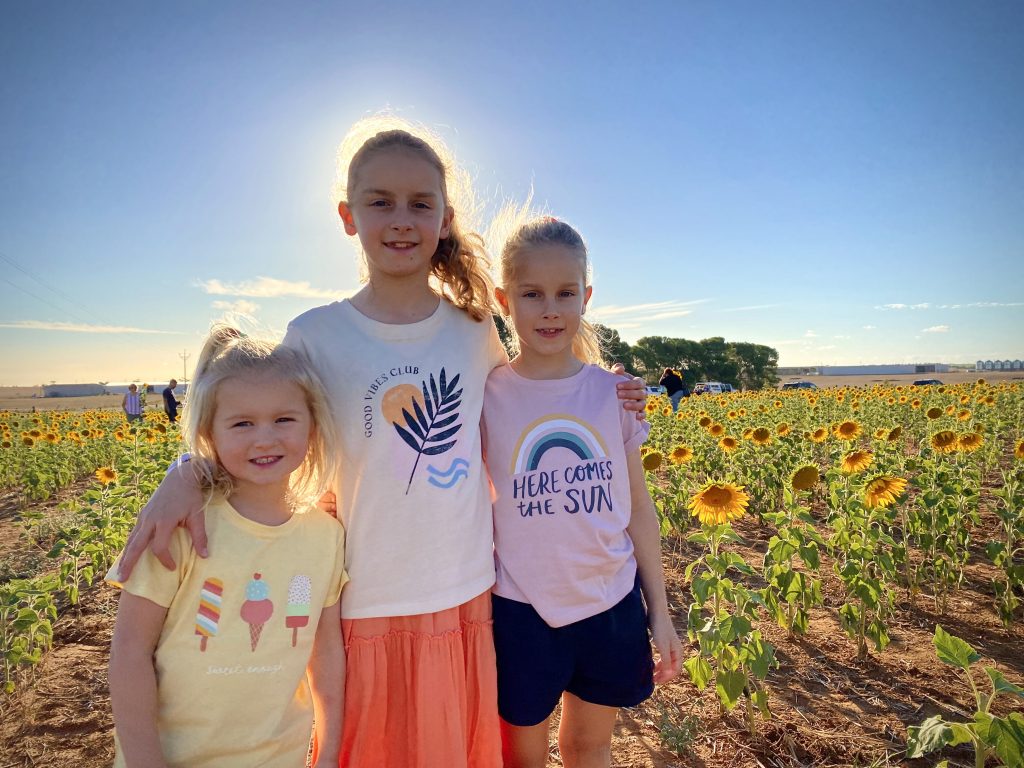 "We've just got so much out of it from just chatting to the people who have visited and seeing the little kids running down the rows through what was initially a forest of green."
The Schusters will be brightening up the summer landscape again next year, with plans underway to plant more sunflowers next season.