This is part of a Cornersmith x Australian Farmers series showcasing Aussie grown foods. It's a bit like a fork with three prongs. This is the recipe inspiration. The next prong is where you learn about how to store and ideas for odd knobs of cheese and the third is meeting a dairy farmer. We hope you enjoy the ride!
This recipe is very forgiving. Make the sauce using whatever cheese is around and use up all the nearly finished packets of short shaped pasta.
1 1⁄2 cups of cheese for the cheese sauce, plus more for grating on top. You can use up whatever is around: brie and blue, cheddar and mozzarella, a bit of ricotta, parmesan or feta – seriously, whatever.
250g of any short pasta
2 cups milk
2 tbsp plain flour
60g butter
Salt and pepper to taste
Preheat the oven to 180°C. Cook pasta in salted water and drain. In a small saucepan, heat milk to just below boiling point. In another saucepan, melt butter over low heat and stir in flour until combined and bubbling. This is a roux. When it's bubbling, slowly add the warmed milk, 1⁄2 cup at a time, stirring constantly with a wooden spoon or whisk until you have a thick sauce. Add your odds and ends of cheese, season with salt and pepper and stir until melted and smooth.
Put your drained pasta in a mixing bowl. Pour the sauce over and stir to coat everything. Transfer to an ovenproof dish, grate more cheese on top and bake for 15–20 minutes until golden brown.
Serve with a simple green salad and pat yourself on the back for using up every last bit of cheese!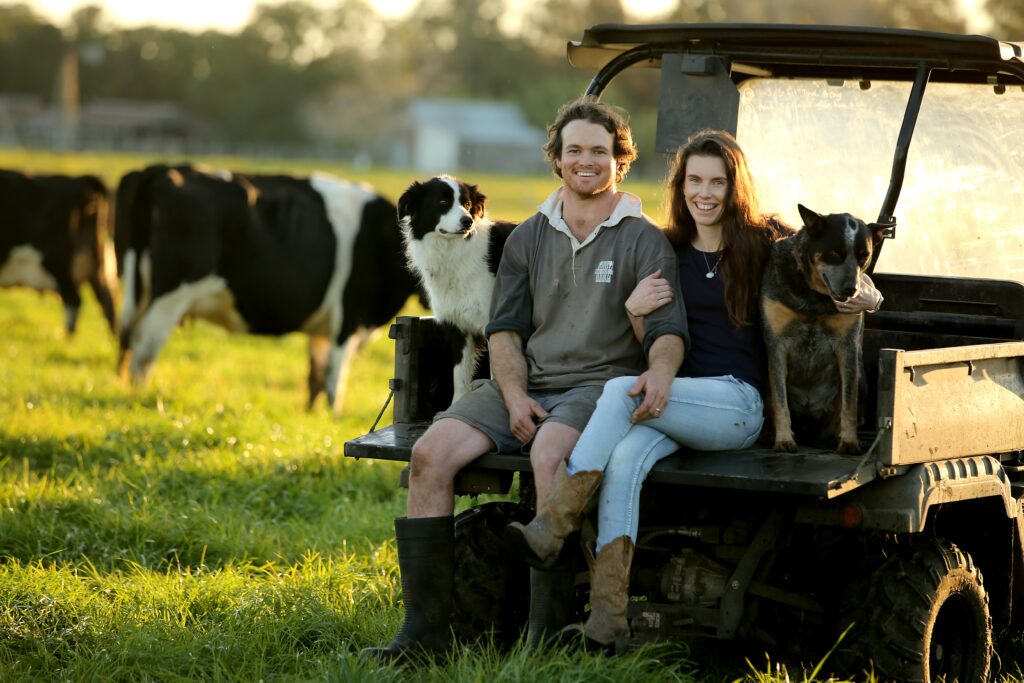 Feeling inspired and enlightened?! Check out our tips on how to store cheese straight from the Cornersmith kitchen and meet Rachel Nicholson, an Australian dairy farmer. You can also check out our tips and tricks for saving money and doing your bit to reduce food waste with the other foods in this series: Greens, bread, carrots, lamb and oranges.