Most of us rely on our local farmers for our food, but others rely on them for their livelihoods.
On an urban 11 acre farm just outside Port Kembla in NSW, young people and refugees are being offered work and mentorship. The produce is sold to the local community through fruit and vegetable boxes, and to local cafes and restaurants.
Under the guidance of Farm Manager Emily Henderson, the property produces more than 40 seasonal fruits, vegetables and herbs all year round as well as free-range pork, lamb, honey and eggs.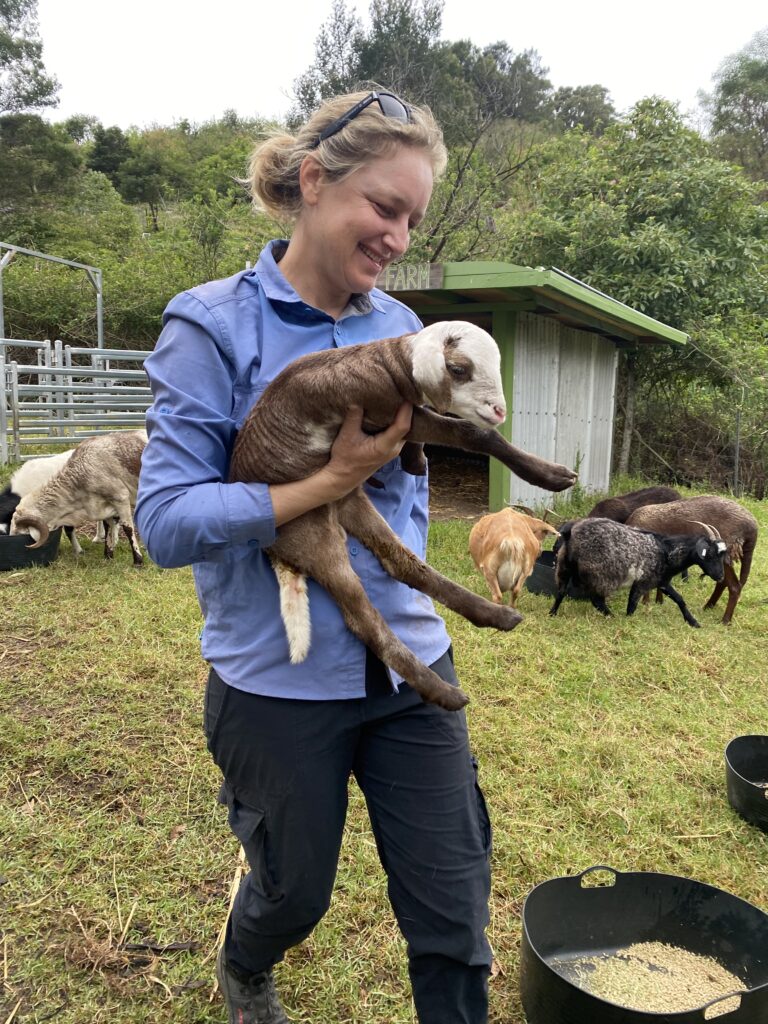 Farming is in Emily's blood with her dad growing merino wool in New Zealand and market gardening in the Falkland Islands.
"Then, during my teenage years, my father managed one of those country estates that had pheasant shoots and romantic highland cattle," she recalls. Stepping away from the Jane Austen imagery, Emily is putting in the hard yards at Green Connect.
Good vibes
The little farm with a big conscience is all about creating jobs for those with barriers to employment, especially young people, former refugees and First Nations people. The work is mainly prepping and planting garden beds.
"Often it is physically hoeing, forking, planting, weeding. It's not easy but there is variety," she says.
It's more about the spirit as well being part of a group, feeling supported and doing something where you feel welcome. It's got a good vibe.
On the 11 acres, there are 21 garden beds, 150 metres long. There are six pigs, 120 chooks, beehives, as well as sheep, goats and alpacas.
The farm has a loyal following, not just from locals but people who want to source ethical food that hasn't travelled thousands of kilometres.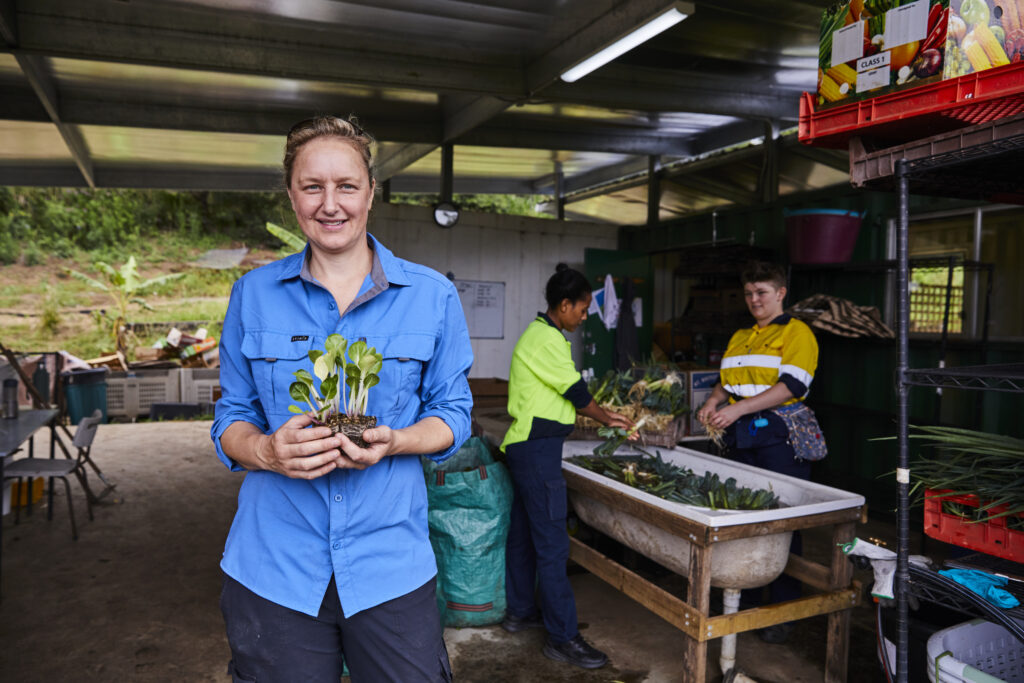 Connecting kids with their food
"The most rewarding thing for me is the children. Kids go to footy practice and head to Macca's on the way home and eat a bacon and egg muffin but they've never actually held a chook before, or even seen a pig in their lives.
"I love showing kids around. We're in a city. We're in Wollongong. I'd love to see every school here come through Green Connect as part of their primary or secondary school experience."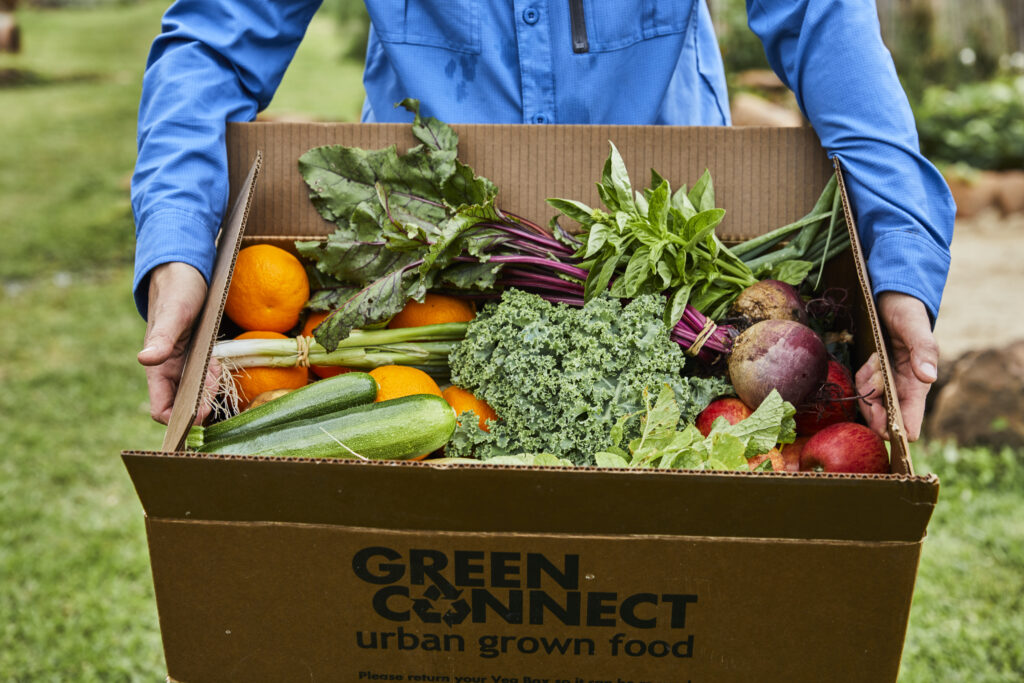 The volume of food produced on the site is impressive given the farm is in an urban area, it's incredibly steep and used to be an illegal dumping site. "I actually found another car the other day. We do regular soil testing on the garden beds, so we are on top of that. But it's a real shame to still be uncovering rubbish from years gone by," says Emily.
Fencing is still a work in process and a major source of stress for Emily. "We have to rely on grants for big projects like that. It's in the pipeline."
There are no sheep-yards and it has contributed to a lot of chaos, animal chasing and anxiety.
For those who've found a role at Green Connect Farm, it's the one job where your boss would one day love to see all employees move on to something else. "To see people with barriers to employment coming through our system and being spat out the other end with a job, is fantastic."
Here's to more kids and more fences coming to Green Connect soon!
Hear more stories like this by subscribing to the Telling Our Story podcast on iTunes (or wherever you listen to podcasts) and follow podcast host Angie Asimus on Instagram for more updates.
The public can visit the Green Connect farm. It holds farm tours, school holiday farm play days and there's even opportunities for corporate volunteering. Check it out here.