The western suburbs of Sydney are a world away from the green, sheep-dotted pastures of Millbrook, Victoria, but Samantha Wan's story shows us the power of dreams.
"I'm a first generation Australian-born Chinese. My Mum is from Hong Kong with Macanese heritage and Dad is Chinese Malaysian. I'm the eldest of two and from Blacktown, 35kms west of the Sydney CBD," Sam explains.
Sam might not have had exposure to agriculture at home but in high school a passion was ignited when "a great teacher, keen classmates and a mixed bunch of black Corriedales opened up the world of ag shows, sheep classes and junior judging".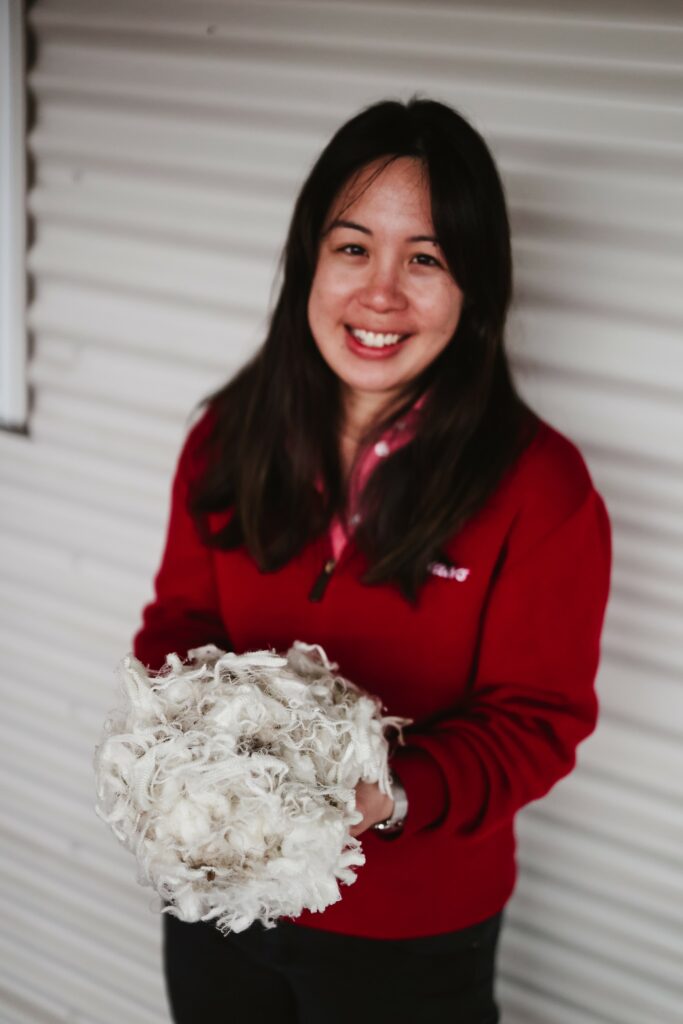 Hooked on wool and sheep, Sam studied agriculture and wool science at university and on completion in 2012 was accepted into the Elders Trainee Program. She hasn't looked back.
"Wool broker doesn't quite make the top three careers your Chinese child should be – doctor, lawyer and accountant – so it's a good thing my parents didn't fall into stereotypes," Sam says of the leap of faith her parents made in setting their first-born off into the unknown. But it was a world she soon made her own, moving to Melbourne to auction wool.
Success came quickly. In 2018 Sam was named the Elders Employee of the Year and in 2019 she was awarded the prestigious Wool Broker of the Year title. Then, came COVID. Yet the lengthy Melbourne lockdowns gave time for Sam, and husband Tom, to reflect.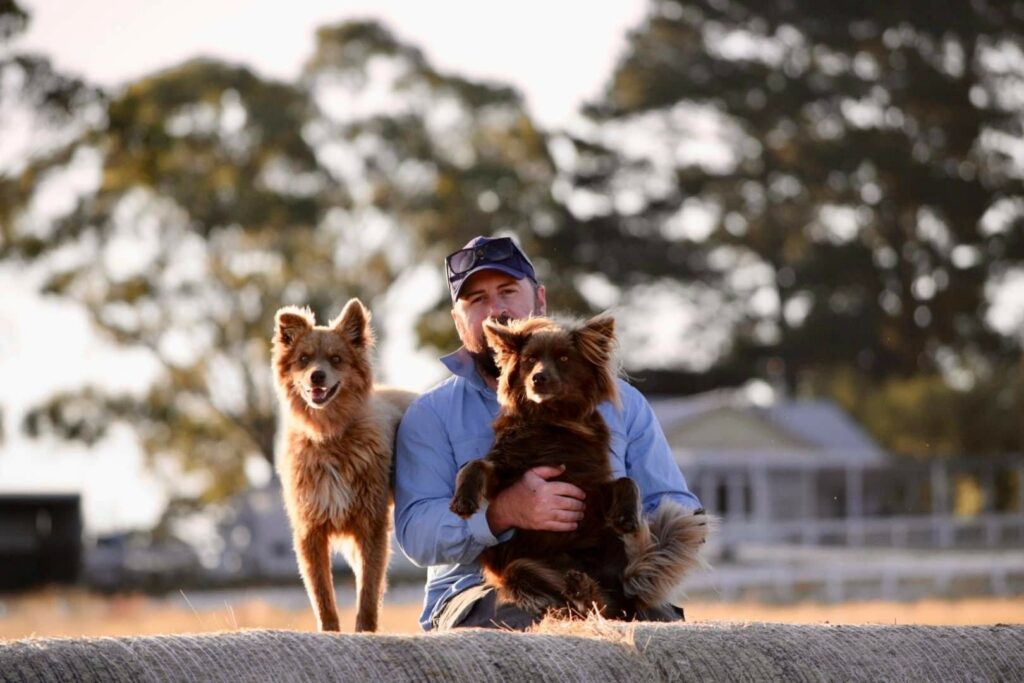 Creating a life on farm
"Tom and I had dreamt of land of our own and COVID brought that dream closer. After the lockdowns we were really looking for more space and to reconnect with life."
In November 2021 they settled on a 16ha block at Millbrook and while most hobby farmers tend to stock their places with cattle or wool-shedding sheep Sam, who has auctioned some of the finest fleeces in the country, could only choose Merinos.
I don't think I would be able to live it down if I got Dorpers from the start!
With a broad knowledge of the wool industry and plenty of support Sam and Tom sourced 50 Merino ewes from Pendarra Merino Stud at Benambra and Dave the Ram from Munro-based stud Mace Hill Merinos. "We thought about running wethers but breeding allows us to see the whole life-cycle, to watch them grow, to shear them and to ultimately have a bale of wool to sell at auction."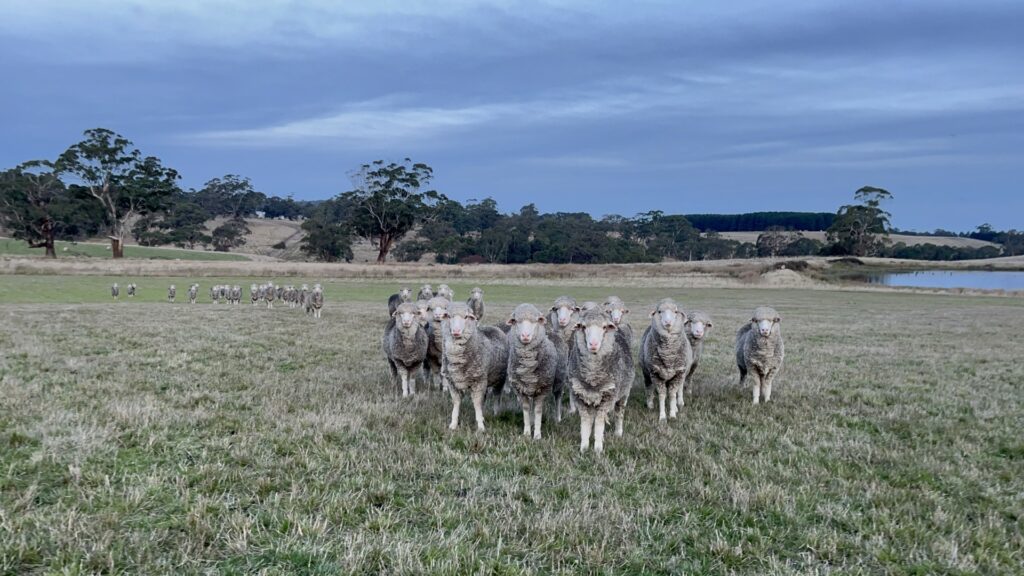 Sam is taking time to learn about her new venture and leans on mentors and colleagues for advice, and while much of her time is spent renewing fences, resting and rejuvenating paddocks and preparing for rotational grazing her greatest joy comes from realising her dream and sharing it with others.
Imagine a kid from the suburbs being able to sell her own wool! Don't wake me if I'm dreaming.
"This tree-change was for us – to take stock of where we were, what we were doing and to learn and grow together. Our 'why' is the enjoyment of open sky, rainbows and constellation-spotting at night, collecting fresh eggs, apples and tomatoes, hatching our first chickens, waking up to new lambs and being able to share all of it with friends and family.
"Three of my aunties came to visit recently and they're amazed we've got chooks and eggs, and I went to a cousin's wedding and they couldn't believe we had 50 sheep. Even owning land is something different for my family."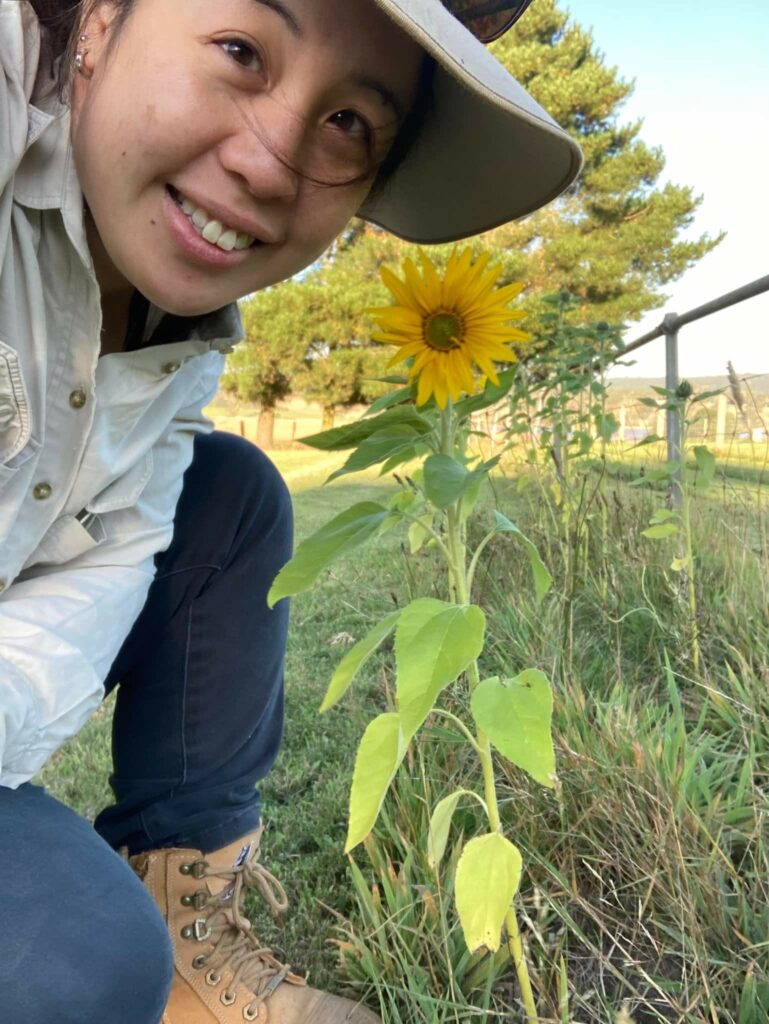 Celebrating Australian wool
Sharing her love for the sheep industry has been a signature of Sam's career. She regularly goes into schools with The Archibull Prize to speak with students and has created her own website and blog celebrating Australian wool.
"The teachers and mentors in my life didn't just give a suburban kid a glimpse of a world outside the city. They enriched my life. From them I drew direction into an incredibly rewarding, constantly evolving industry.
"If by sharing my story I'm able to convey my passion for an industry that adopted such a black sheep, it might open the eyes of someone who didn't think agriculture was the place for them."