When the average Australian bites into a burger or slices a sumptuous steak, it's highly likely they are unaware the farmer who produced the meat is working hand-in-hand with scientists, uses satellite technology and renewable energy, and has 2030 carbon neutral aspirations.
But that's exactly what organic beef producers Rob and Melinee Leather are doing – and so much more.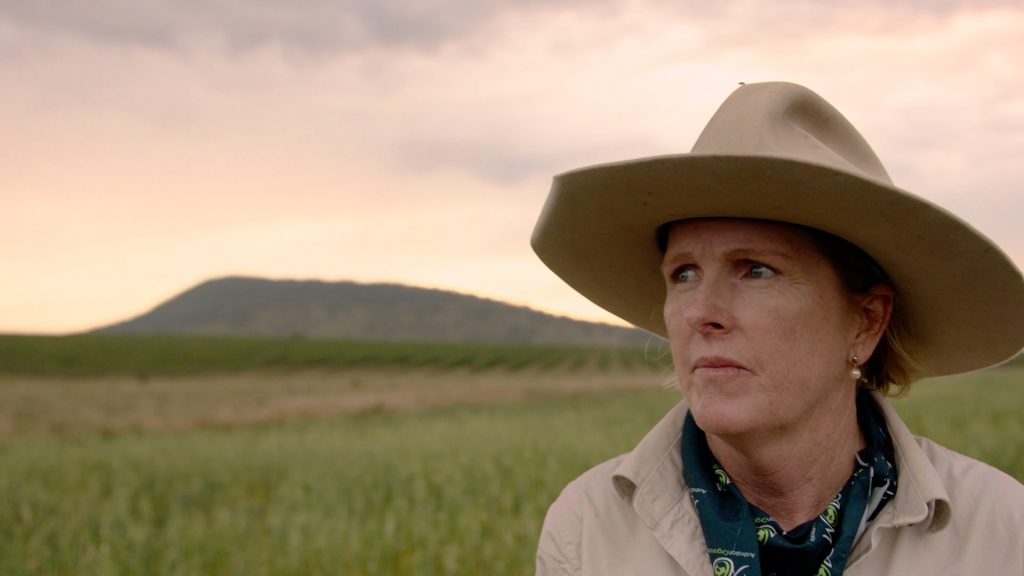 One of the most rewarding aspects of their work is to enhance their natural environment and systems. Based at Barfield, near Banana in Queensland, they use a range of innovative tools to measure, monitor and forecast eco-system health. It is a holistic approach encompassing soil, water, trees, plants, animals, people and indigenous culture and heritage.
"Collaboration is valuable for the health of regional communities. Producer groups are important for peer-to-peer learning and these are supported by government groups, tertiary institutions and private enterprise," Melinee says.
"I love working with scientists on improving how we manage our landscape and animals. It's exciting to discover an endangered species or measure where practice change has improved biodiversity. I don't mind identifying the gaps either; then we can work towards fixing it."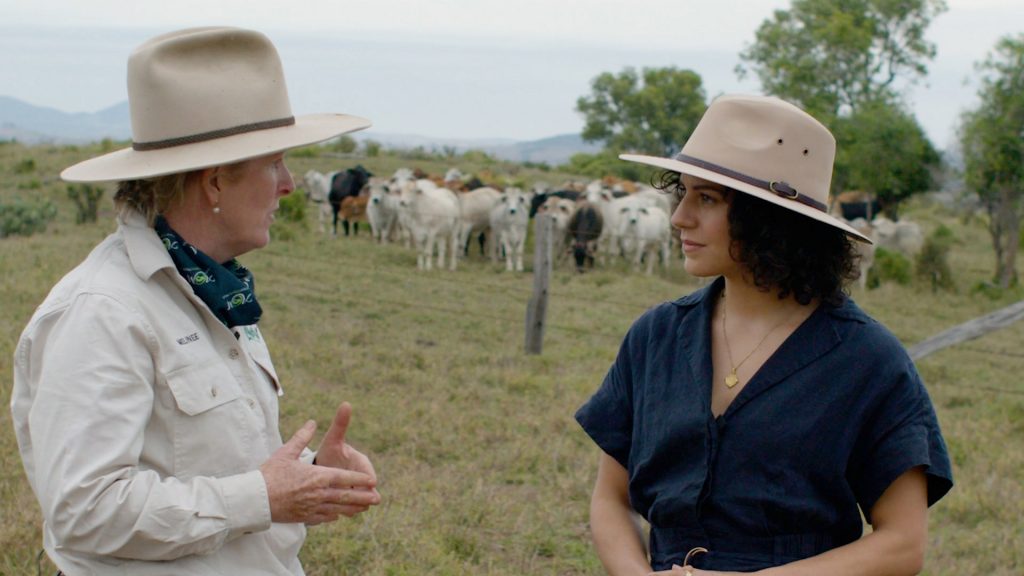 The Leathers are passionate about producing organic beef in a natural grass-fed system, across three properties in central Queensland with a focus on human health, biosecurity and traceability. For the Leathers, food security and food safety are critical – not just for Australians but for overseas consumers as well.
Keeping abreast of technology and scientific developments to improve management decisions and operational efficiencies is an ongoing commitment. This involves converting to renewable energy for water pumping systems and using remote technology to monitor water levels for their livestock. A remote weather station provides key updates on soil moisture and temperature.
To enhance their grazing management and mineral cycle, the Leathers use satellite technology to measure pasture and vegetation groundcover and biomass, on a daily and long-term basis. With live data available, they can monitor the health of pasture remotely and access information for external auditing.
In addition, the Queensland Herbarium conduct baseline measurements of the properties' flora and fauna to document changes in biodiversity.
"That gives us an indication if our practice changes have made improvements," Melinee adds.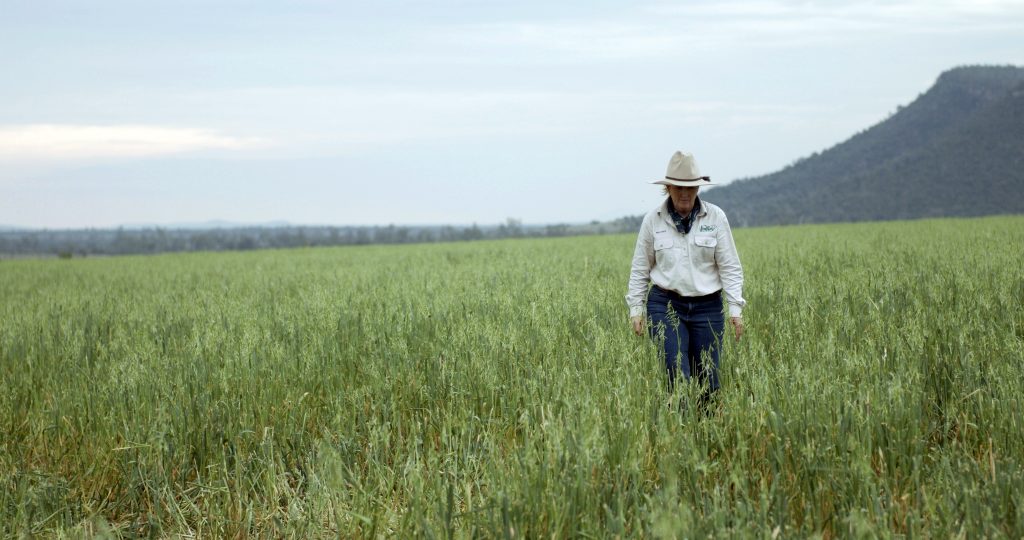 Work with Accounting for Nature allows the Leathers to have a globally recognised eco-system metric. From this, they make improvements to eco-system health including introducing legumes and biodiversity. The family is also part of a Soil Carbon Project through the Emissions Reduction Fund to help reach their 2030 carbon neutral aspiration.
The innovation doesn't stop at a landscape level. Information is gathered for each individual animal on the property, and includes pregnancy scanning and laboratory analysis of nutrition.
"The recording we do on our herd is important because it shows us how they are performing for one, but it also monitors their health and welfare. It also helps us with biosecurity issues and traceability," she says.
They recently participated in the Northern Genomics Research project which enables key performance traits to be genetically identified from a DNA sample.
Collaboration and innovation within the beef industry is creating an increasingly diverse skillset and contributes to environmental, social and governance objectives.
"The Australian beef industry offers so much opportunity for people in all aspects. It's increasingly complex but we have so many tools, technology and expertise available to us. Australia's red meat industry is leading the world in climate action, animal welfare, traceability, food safety and security," Melinee says.
Barfield Station is just one of the many Australian agricultural businesses at the forefront of innovation and technology. To learn more about the backstories of Australian farming, check out The Backstory Series.