In conjunction with Sydney Science Park Picture You in Agriculture are launching their third "Imagine Your Dream Career in Agriculture" competition to coincide with National Agriculture Day on November 21.
The competition encourages students in Years 5-12 to envisage their own career in STEM based agriculture.
Aimee Snowden from Little Brick Pastoralhas created ten STEM agricultural photographs showcasing LEGO® minifigures to represent science, technology, engineering and mathematics careers. The careers are an agribusiness banker, an agriculture teacher, an agronomist, a biosecurity officer, an engineer, a geneticist, a GIS specialist, a mechanic, a scientist and a stock and station agent.
Students may choose one of Aimee's characters on which to base their entry or alternatively may build and photograph their own LEGO® character. They are then asked to identify their interests and the subjects they excel at, research pathways they might take to achieve their agricultural career dream and to write a day-in-the-life story on their chosen career.
Entries will take the form of an infographic and a $2000 prize pool is on offer.
FIND OUT EVERYTHING YOU NEED TO KNOW HERE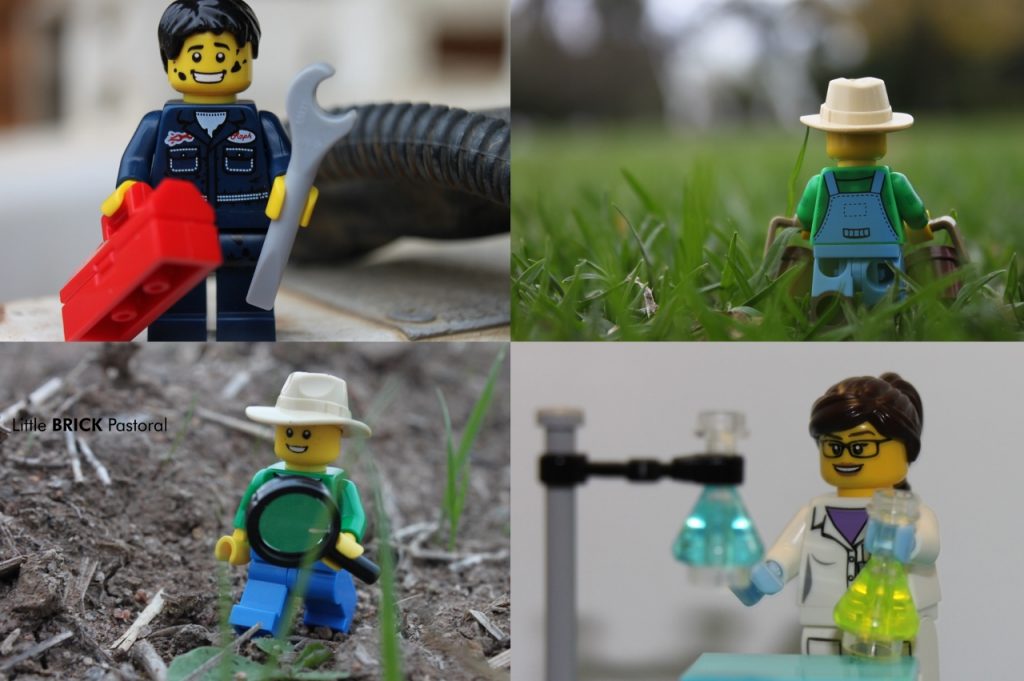 For Teachers
The Where Might a Career in Agriculture Take Youunit of inquiry has been created for students and teachers participating in The Archibull Prize. It can easily be adapted by all teachers to meet the brief of the National AGDay Careers Competition. If your school would like to hear from a Young Farming Championplease contact us here