Dung beetles play a critical role in Australia's grazing ecosystems. They assist graziers in contributing towards a reduction in greenhouse gas emissions while improving soil health – all by burying dung into the soil.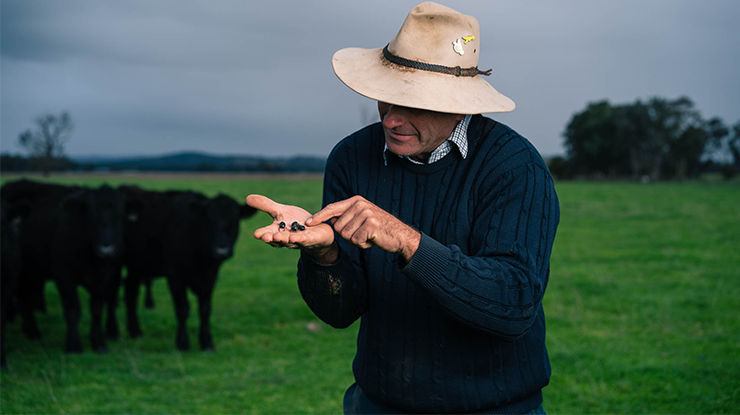 It may be messy work but for these boisterous beetles their dedication to keep soil healthy is making a big difference!
The main benefits of dung beetles
They can:
Sequester carbon in the soil, assisting producers to reduce emissions;
Improve soil health in grazing systems;
Reduce the spread of diseases and insect pests, including flies and parasites;
Increase pasture health and productivity and;
Reduce nutrient run-off into waterways.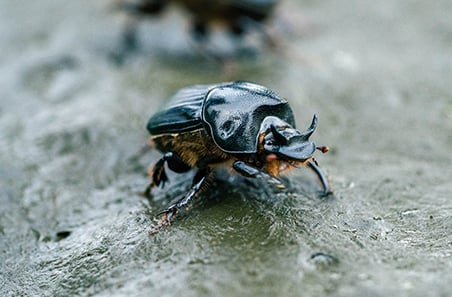 There are many species of dung beetle introduced in Australia. Each plays an important role depending on the time of year and in different parts of the country.
To find out which species are near you, use this interactive map.
If you spot a dung beetle and are struggling to identify which species it is, download this app and report your observations!
For more information on the work done by dung beetles, visit Meat & Livestock Australia