Over the past five-years, central Queensland beef producers John and Jess Bidgood have turned dreams of owning their own land and developing a regenerative grazing system into reality, through off-farm income, education and having clear a vision and goals.
They now operate Tingle Hill, a 630-hectare property, just south of Baralaba, along with Mt Cooper, a 1,340-hectare property north-east of Baralaba and they also lease Round the Bend, a 540-hectare property on the Dawson River, south of Baralaba. The Bidgoods trade cattle and are certified organic.
Just six-years-ago John, now 37, was working as a diesel mechanic at the nearby mine whilst Jess, also 37, worked as a teacher at Baralaba State School. They maintained off-farm work to achieve a shared desire to work in agriculture full-time.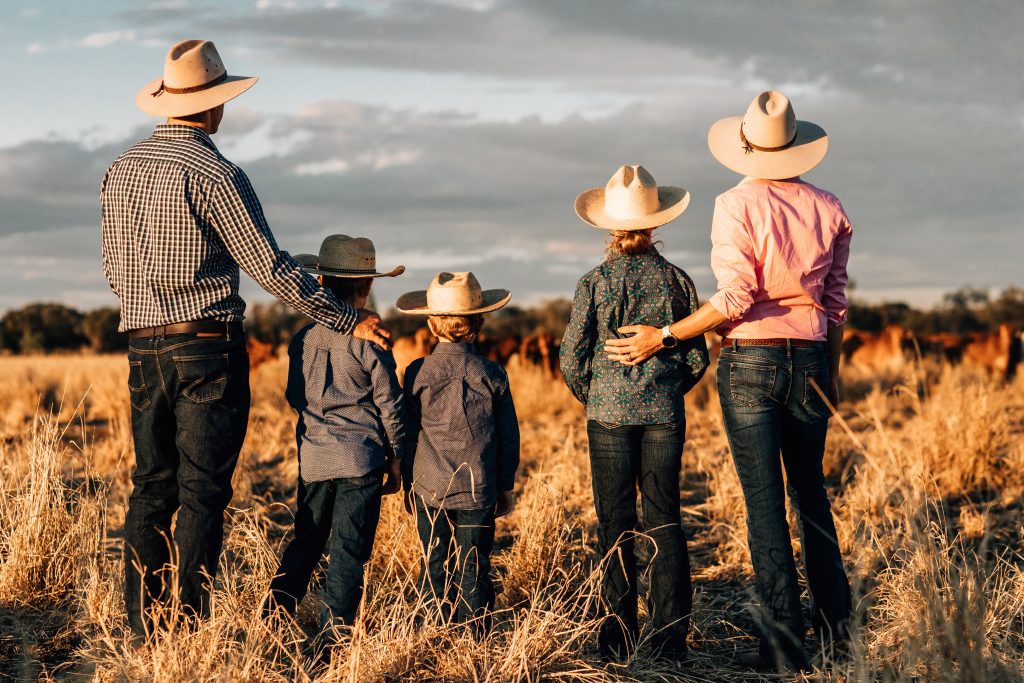 "We needed it to get a foot in the door which enabled us to buy into the property and roll us into the other one," Jess says.
They purchased a third of Tingle Hill from John's family in 2011 and John later started managing his family's other properties, Mt Cooper and Round the Bend.
I've always loved the land and wanted to come back in some way or form.

John Bidgood
They balanced off-farm work with raising their young children, ten-year-old Lylia, Zander, eight, and five-year-old Cormac.
"But we didn't have the time or the energy to do the things we actually wanted to focus on the property so it was a slow burn at the start and then just before our third child was born, we started developing the waters at Tingle Hill and talked about John leaving the mine," Jess explains.
Their decision to attend the Grazing for Profit school, run by Resource Consulting Services, in 2017 helped clarify their direction. John had finished off-farm work 12 months before while Jess continued in a leadership role with the school, before moving to work with grazing management software company, Maiagrazing.
"Going to the course together got us on the same page. John was able to step out of the mining role and say, 'right we are going to develop these blocks, this is the time line and this is what we are going to do', Jess says.
It's been an evolution since then – when we directed our focus and had the time.

Jess Bidgood
John was already experienced in time-controlled grazing during his time assisting other local producers.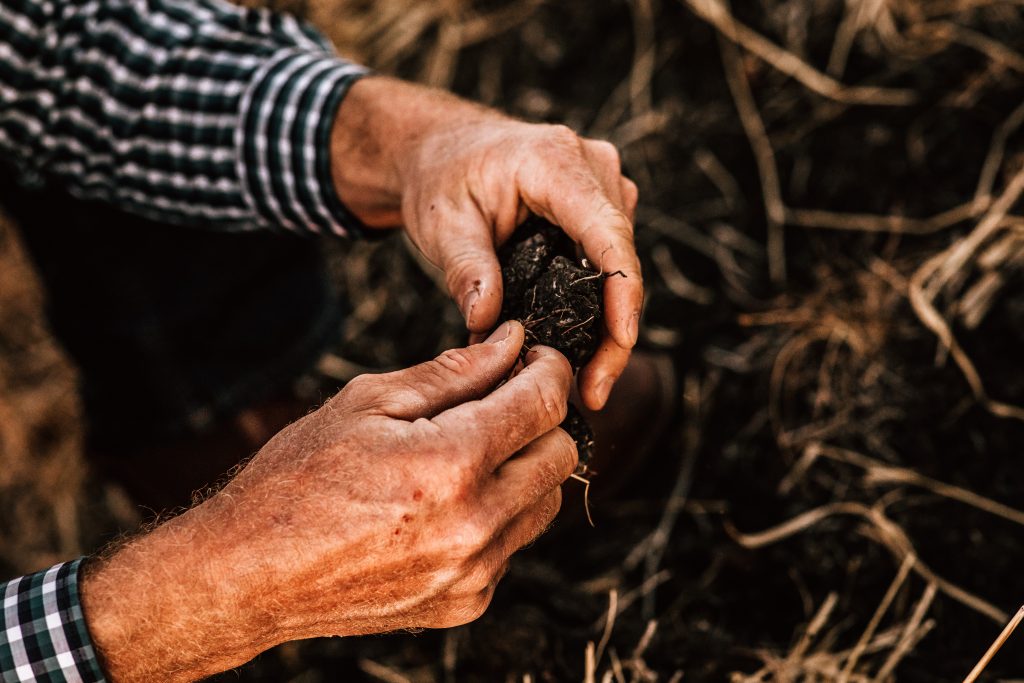 "We've been fortunate in our area that so many people are doing it and I have seen what time-controlled grazing can achieve." John adds.
They began dividing up their paddocks and implemented a more intense grazing system at Tingle Hill in 2016.
"It's really about getting that biology in the soil firing again and stimulating the diversity of species so they are doing the work under the soil," Jess says.
"The cattle are recyclers; it's about utilising their urine and faeces spread and having real control over how they graze. From a production point of view, they are always going on to good feed. We are trying to find that sweet spot of how many times we shift, what's best for the pasture, for the soil and improving the ecology of our farm and balancing that with the production because we have to be profitable. Even at Tingle Hill where we have 34 paddocks, we still get select grazing, especially in the non-growing season. We trade in stock during the growing season and get the density up and trade out in the non-growing season."
They continued to learn through the Resource Consulting Services Next Steps and Executive Link program.
"Everything fell into place when we were ready to take it on board and had the opportunity to start implementing," John adds.
"Jess and I have learnt together so we speak the same language. You bring back different things from a course and can push each-other to stick to the new principles instead of falling back into old ways.
It's been gradual learning over the past four-years as we understand more about the environment and the effects of soil and trees. We want to look after the land and leave it in a better stead for future generations. With land prices you need to try maximise your carrying capacity and profit with what you have.

John Bidgood
The Bidgoods are focussed on pasture diversification and utilisation to improve soil health and ecology and hope to become more resilient to environmental and market pressures.
They aim to get to 60-head per hectare, ensuring adequate rest and recovery for the plants.
This year, they experimented with adding multi-species to their dryland pasture, after Jess attended a Nicole Masters course. Areas that had experienced transitional pasture die-back were targeted with a Yeomans Plow and a ten species seed mix. They inoculated the seed with compost and had a good strike at Mt Cooper, which received more summer rainfall than Tingle Hill.
"It's a soil focus and trying to transition some of our degraded areas. We can do it with stock and density as well. We are going to trial that and see if there's a return on investment," Jess says.
We are pretty excited at the moment; we've got Kangaroo grass back on Tingle Hill for the first time since we've been here. The amount of native blue grasses and legumes that are coming up of their own accord is really pleasing."
They continually monitor, weigh and track individual animals' performance and can trade out of animals as required.
In 2019, John and Jess were able to purchase Mt Cooper from John's parents. They hope to implement some of Stuart Andrew's Natural Sequence Farming principles there in the future.
"Once we get control of our grazing through water and fencing, we will focus more on trying to retain and slow the water flow," John says.
Jess is now working part-time in a coaching role with Resource Consulting Services.
"I have a strong desire to help others," Jess says.
"If we can be transparent, open and share what we are doing, we are able to accelerate our change and our growth as an industry. I really see agriculture as an exciting place to be at the moment and full of opportunity. We are at a turning point where we are starting to value our soil and the land as our biggest asset and that's really where the focus has to be. Everything else will flow from that if we put our focus into a regenerative space. It fulfils that part of me that wants to connect people to the land and the important role we actually play in society as farmers."