Shearing is embedded in the hearts and minds of Australians, a skill that's barely changed in 100 years so it's hard to imagine another way to harvest sheep wool.
But there has been a breakthrough that could transform shearing, aimed to provide sheep farmers with another option amidst a growing shearer shortage.
Australian Wool Innovation (AWI) is working with university researchers to develop a new form of biological wool harvesting.
AWI Chairman Jock Laurie said it was important to provide wool producers with options during times of pressure, which is being felt right now.
"We are seeing some very positive things coming out of the University of Adelaide's work and they are confident that they can progress it and confident that in about in 18 months' time we should have a clearer picture of what the story is."
How does bio harvesting work?
Sheep are given a protein, which puts a break in the wool. After having the protein, the sheep are given a couple weeks to allow new wool to grow, then the fleece is removed.
"It is amazing the number of woolgrowers who have got ideas on how to remove the wool so I think it will be a fairly simple process," Mr Lawrie said, adding robotics or machinery might be one of the answers.
A potential gamechanger
Mr Laurie said the project had the potential to revolutionise wool harvesting, giving those farmers having a tough time finding shearers a safe and innovative option.
"In terms of mechanisation, shearing hasn't changed much in a hundred years."
It's certainly not the end of manual shearing, a skilful and athletic profession that is also a sport with calls to have it included in the Olympics.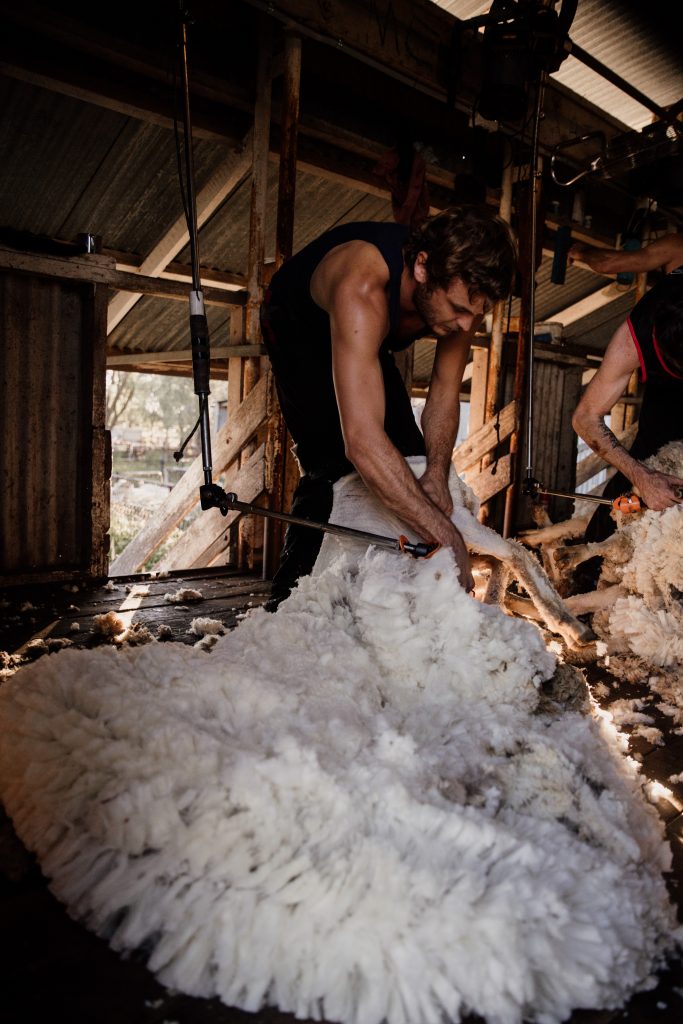 "You have to be a real athlete to be a shearer and in a competitive market place it can be hard to draw them into the industry so we need to have other options."
The innovation has the backing of the peak body representing wool growers, WoolProducers Australia.
Chief Executive Officer Jo Hall, who grew up on a wool and beef property in NSW, said WoolProducers had been a "huge supporter" of this research.
"As the current labour shortage in the wool harvesting industry is one of our top policy priorities at the moment, WoolProducers are keen to see all avenues pursued to address this situation, including short- medium- and long-term solutions. We're excited to see how this research may assist in addressing this issue."