Imagine fleeing your homeland with nothing but what you could carry and starting a new life in another country. That's what the Pham family did when they left Vietnam for Australia in 1987. Through lots of hard work and a little creativity, they've progressed from farm hands to land owners, operating a successful vegetable farm near Darwin, specialising in Asian greens and mangoes. They achieved all this while raising six children.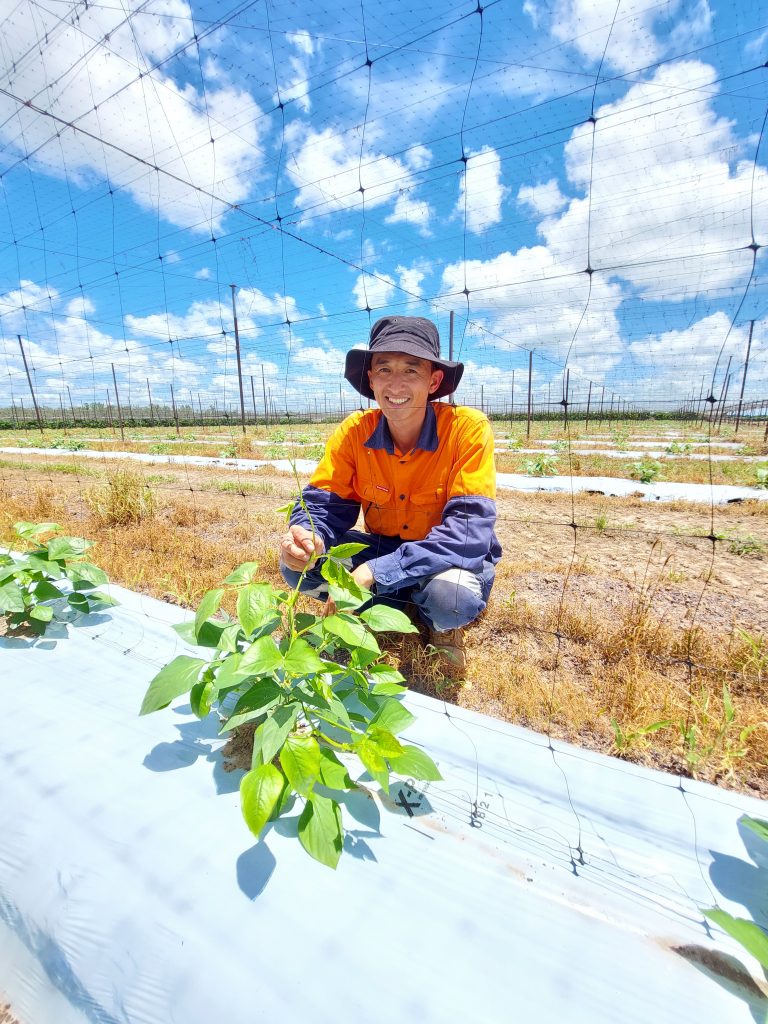 One of those kids, who is not so little any more, is Chris Pham and he has taken the reins proudly becoming a second generation Australian farmer. The beauty of Chris taking over the family farm is that he knows just how hard his parents worked to buy it in the first place.
"They didn't really have anything but themselves," recalls Chris.
"Mum and Dad worked at curtain factories, Dad worked at a bakery and Mum did a bit of sewing at home. Dad went on to sell shoes at the markets."
They also helped out on farms, which is where the love of agriculture began.
"Each morning, about 4 or 5 o'clock, Mum and Dad would drive with all the kids asleep in the back of the van and take us all to the farm while they worked. So it wasn't an easy life," says Chris.
Something bigger
Incredibly, they saved $6000 and used it to buy their first block of land, 20 acres at Humpty Doo. "We were able to have something of our own," he says proudly.
They ended up turning that 20 acres into 82 acres and added their 6th child into the mix at around the same time.
"As time went on, Dad expanded his knowledge about what he wanted to grow and perfected a few things and he wanted something bigger for all of us," explains Chris.
Chris says all the kids helped with odd jobs outside school hours – packing, folding boxes and picking. There wasn't a huge interest from myself as a kid growing up on the farm because I saw it was so hard."
 "As I got older, I started to realise, there's a lifestyle here. It's not just about working on the farm."
Before returning to life on the land, Chris moved himself to Melbourne to work in the banking industry.
"When I met my partner through Uni, we decided to move to Melbourne because that's where her parents are from. I've always said I wanted to work for a bank and I got my foot in the door at Westpac and worked there for about 7 years before we decided to pack up our things and come back to Darwin," says Chris.
"We went to the big smoke for a few years!" laughs Chris. He says the stint in Melbourne created the person he is today but the family farm beckoned for financial and sentimental reasons.
"I can't forget where my roots are. My roots are my home and that's in Darwin."
Chris did return with a few extras – a wife and two boys. So Melbourne gave him a family and new skills to bring to the farm.
"It built up my skills talking to customers and it's the same on the farm when you have to talk to different suppliers, different wholesalers. That confidence in talking to them and reaching out to people for help at the bank has put me in this position," explains Chris. 
Common misconceptions
Chris feels fulfilled being able to help his parents transition into retirement with the knowledge all their hard work will stay in the family.
"I'm proud to have stepped up and taken it over. I'm also a big advocate for other second-generations to step in to these roles. There's not enough of us. It's sad to see this industry will be dying off because the average farmer is 50 or 55 years old." Chris believes he's one of just a handful of young produce farmers in the area and thinks perhaps younger people may not fully understand the career choice.
"The most common misconception about farming is that it's a bottom end, uneducated job. People underestimate how much is involved in a farm," Chris says.
Chris is certainly making it his own, calling the business Nexgen Produce. They specialise in Asian vegetables like okra, snake beans and green mangoes.
"I've seen my Dad be successful in growing Asian vegetables for years and I just wanted to come in with a different mindset and not just follow what he's done but to build on his successes and think outside the box a bit."
Embracing technology
A big part that progress is embracing technology like automatic irrigation and fertilisation controlled by a smartphone. "I don't have to physically be here which is a massive improvement and a big time saver," says Chris.
His dream is to ultimately transition to hydroponics or protected cropping to have less reliance on external weather. "We don't have to rely on soil or use as much water and fertilisers."
You'll find most of Chris' produce sold in the eastern states through New South Wales and Victoria but transporting it there has been a challenge during the pandemic with border closures.
"Because we're so isolated, labour is a big issue. No one really wants to come up to Darwin to work but we're slowly getting around that with the new Ag Visas coming through," says Chris.
While isolation can be a drawback to the farm's location, the climate has its advantages. Chris explains, the heat in the north allows for a much longer produce season, especially for mangoes.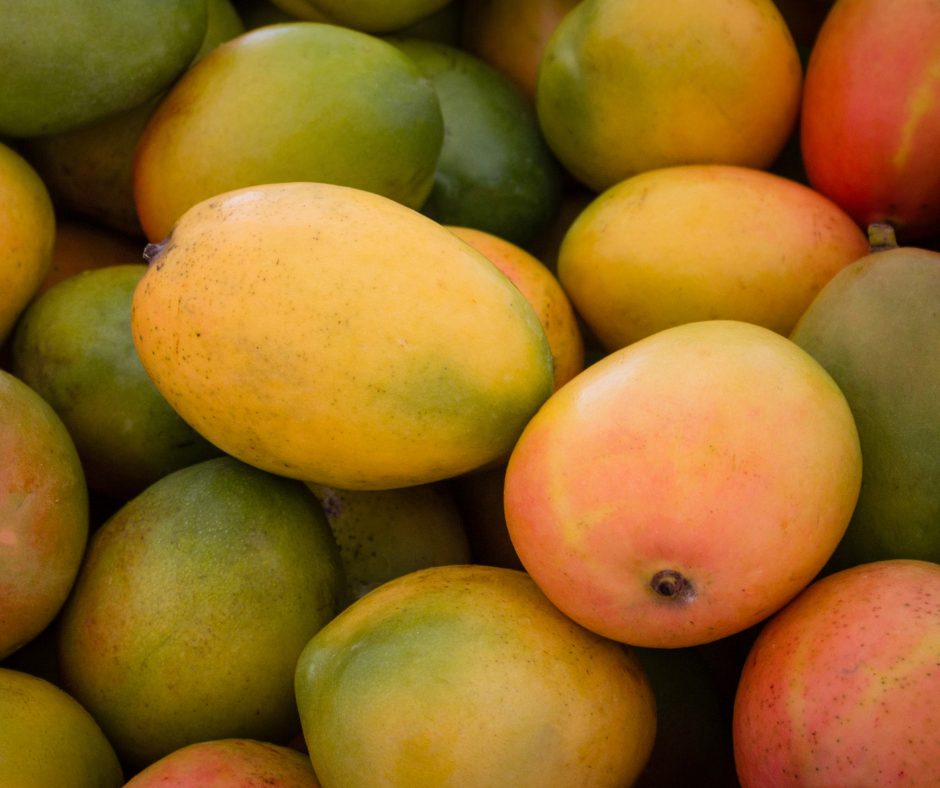 "We start picking them in June through until September or October. In Australia, we've reached a stage where we can get mangoes pretty much all year round. There's only one or two months where they fall short because they start in Darwin, move to Katherine, then across to Kununurra and then over to Queensland. That fulfils that market for Australia, pretty much all year round."
While Chris has big plans for the future he says the fundamentals of growing he's learnt from his Dad will never change. Neither will the love for the land. 
"You plant what you want to eat, it's just a free lifestyle really."
"To be able to pick a fruit in Darwin and fly to Sydney or Melbourne and see it in a shop down there, it's a satisfying feeling. No two days are the same and every day is exciting."
It's hard to argue with that. 
Hear more stories just like Chris' by subscribing to the Telling Our Story podcast on iTunes and follow podcast host Angie Asimus on Instagram for more updates.