Farmer Mick Dan and his partner Kelly have long been passionate about good food. Mick's grandparents were pineapple farmers and he himself ran a successful fresh produce shop on Queensland's beautiful Sunshine Coast. Life was good – until a tragic arson attack burned their business to the ground. For many, it would have been cause to give up and do something else. Instead, the couple turned tragedy into opportunity. They went from retailing fruit and vegetables – to growing them. Good Harvest Organic Farm was born.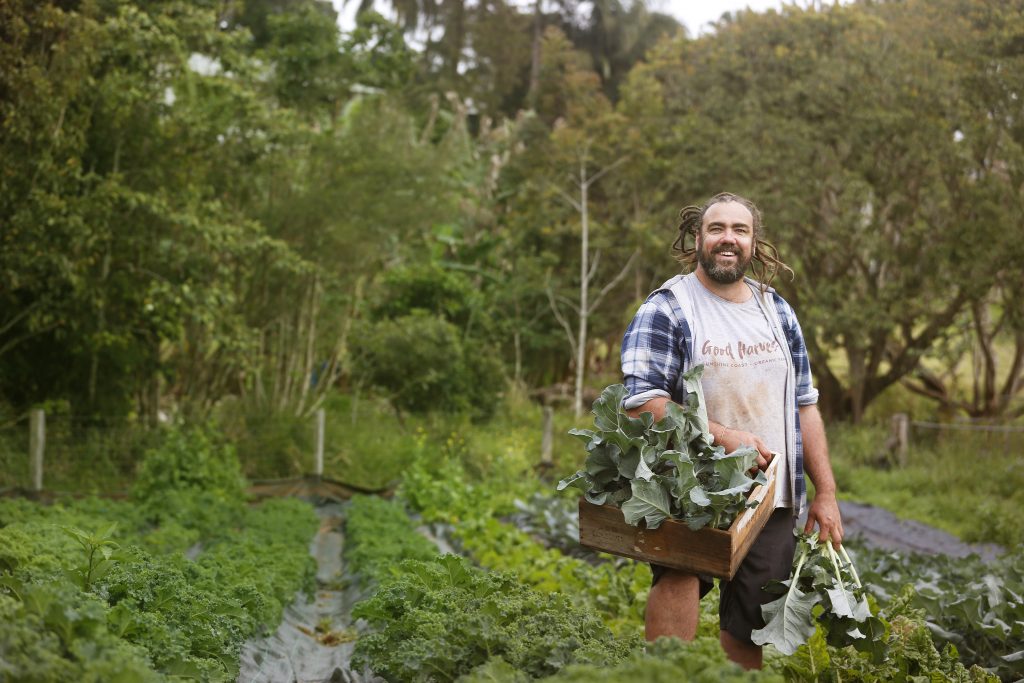 Mick paints a beautiful scene of what an average day now looks like for him.
"We usually start the day at dawn and whether it be winter or summer, it's always nice to get out there early. The morning's fresh, the day is early – you don't have all the problems! You can just sit back and enjoy the birds and listen while the day wakes up."
He sounds so passionate, but interestingly after seeing how hard his grandparents had to work on the land, he quickly dismissed it as a career choice.
It's just science
"I tried really hard not to be a farmer," Mick laughs.
"When it's in your blood, it's in your blood. You just have to go with it."
At first, he focussed on his studies, earning a Bachelor of Science and working as a university lecturer in climate change, physics and ecology. He says that background ended up marrying beautifully with becoming a farmer.
"When you break it down, farming is just science," he explains.
"You're looking at what's there on the farm, you are problem solving, you're using all those things – biology and chemistry and physics to fix problems."
It seems like Mick's been working the land his whole life but the fire tore through his shop just five years ago.
"For us, the silver lining was to find a new direction," Mick recalls.
"I really think that what we lost was four walls and a building. What we built was the community around the product we sold. To this day, I've got so many friends and families that we still feed since the shop days. It was a matter of get up and keep going because there are families that need our product and need to get fed each week."
Building a community
Since then, he's slowly built his community focussed organic farm through sheer hard work. Good Harvest Organic Farm has grown to feed 1300 families every week and late last year, they were awarded Australian Organic Farmer of the Year.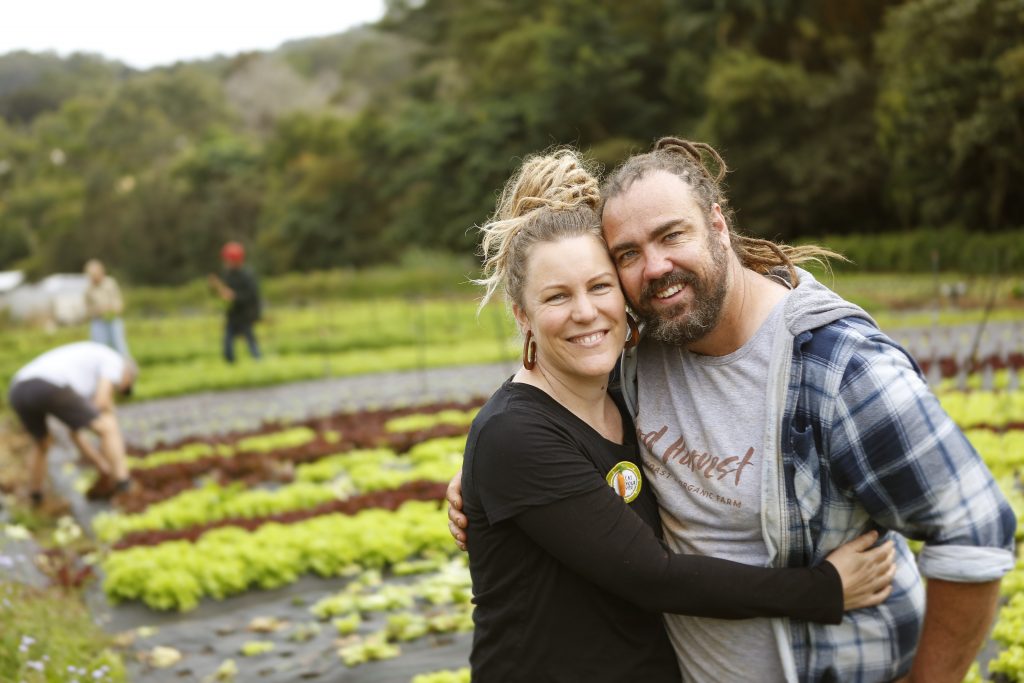 "It's pretty wild when you think about that. There are kids out there that are six or seven years old that have only ever eaten food from our business," says Mick proudly.
"There are so many good farmers out there in Australia," says Mick. "There is such a wealth of knowledge and to stand with those guys is a real honour for sure."
"That's the thing that warms my heart. It keeps us getting out of bed every morning."
The pandemic over the last two years has had its challenges too but it also created a new focus on health and wellness. It's lead to new customers finding Mick in an effort to work around supply chain issues in the major supermarkets. "There were so many misconceptions at the beginning of that pandemic and people were scared. When they understood that I was growing the food down the road and that they could come and pick it up at the farmer's market or get it delivered to their house, there was a lot of trust there and they felt safe."
Mick's farm has been a life-line for his local community and he takes the responsibility seriously.
Nurturing the land
"Soil health is a bit like the human body, you can cut corners – take all the vitamins – cut corners in the gym – eat the junk food but realistically it will catch up with you in the end. Soil health is no different. You can use chemical fertilisers and pesticides and herbicides and sure it'll make the farming a bit easier and you don't have to get out there and pull the weeds but eventually it's going to catch up with you because you are depleting the soil instead of building it up."
Mick says to maintain his organic certification the farm undergoes an audit every year. Surprisingly the scientist in Mick says he even thoroughly enjoys that process!
"Being able to nurture the land and to grow food from that land to then go and sell to make a living for your family – there's something in that. It's primal. It takes us right back to the simplicity of where we began."
Mick says landowners in his region regularly come to him offering 10 acres here or there to expand the growing size of the operation. His ultimate goal is to inspire more young farmers to come through and help out. He wants to launch a not-for-profit mentor program called a "farmer incubator" whereby 20 young people can learn to grow organic produce within the next decade.
Therefore, it's safe to say we will be able to eat Good Harvest Organic Farm produce for years to come.
Hear more stories just like Mick's by subscribing to the Telling Our Story podcast on iTunes and follow podcast host Angie Asimus on Instagram for more updates.