This is part of a Cornersmith x Australian Farmers series showcasing Aussie grown foods. It's a bit like a fork with three prongs. This is the part where you learn about what to do with stale bread and how to store it. The next prong is recipe inspiration and the third is meeting a wheat farmer. We hope you enjoy the ride!
Wafts of freshly baked bread is a scent that should come in a bottle – au de baguette! It is everything we want from cooking: comfort and temptation. Bread brought into the home immediately inspires us to reach for the butter or hummus or pickles or soup whatever, it's the perfect base to accompany favourite foods.
Australian farmers produce some of the best wheat in the world which is milled into a dizzying selection of bread types. Flat to sourdough, sandwich to brioche, we are spoilt for choice.
This might be why we sometimes forget our bread in the rush to bring a new loaf home. In fact, bread is the most wasted food item in our households. The equivalent of millions and millions of loaves are thrown away in the form of loose crusts, end of loaves, and last pieces in the bag.
It appears our love of bread does not extend to its stale state! But that's only because most of us are stumped for ideas. Be stumped no more, the stale ends might even become your best bits.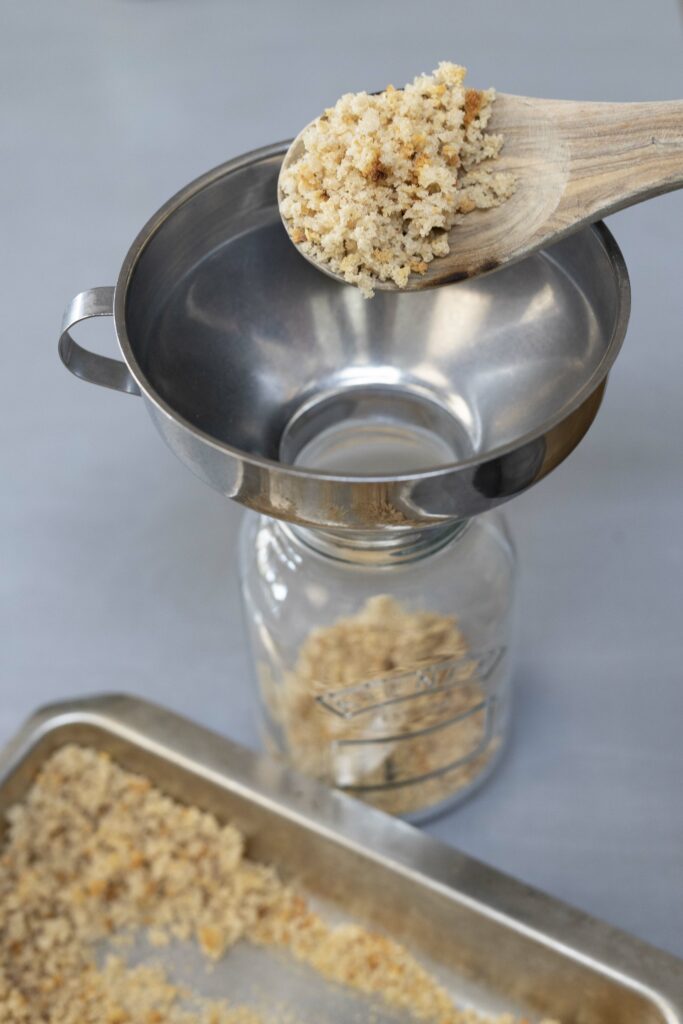 Take it from us, bread is far too precious to waste even if it's gone rock hard. Clever cooks of old across cultures have used stale bread as an essential ingredient rather than a bin bound dilemma.
Greece leftover bread is made into a dip, in France pain perdu (what we call French Toast) is more treat than chore. Our most favourite and most practical use of stale bread is the ever-useful breadcrumb!
We save up all our odd ends of bread loaves and packets to keep us in breadcrumbs. They are the ultimate waste free revamp that can be used to beef out meatballs or make like Italian cooks and add them on top of pasta, and of course crumb everything from a chop to an eggplant for a meal at home that feels more like dinner out.
Storage
Bread will keep for 2–3 days in a beeswax wrap, reusable plastic bag or bread box. Avoid humidity, which tends to make bread go mouldy, and above all don't put your bread in the fridge – it will dry it out and give it the texture of cardboard. If you don't think you'll get through a loaf within 3 days, you can slice and freeze bread for up to 3 months.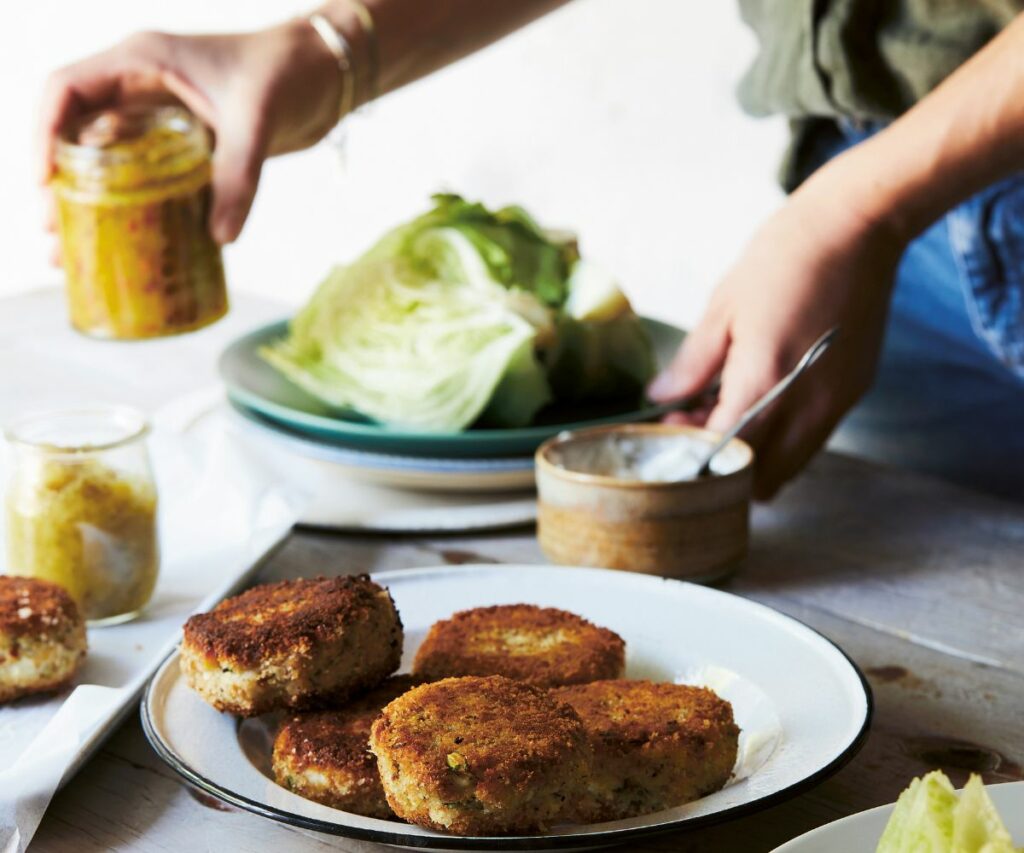 Feeling inspired and enlightened?! Check out our breadcrumb recipes straight from the Cornersmith kitchen and meet Brad Jones, a wheat farmer from Western Australia's Central Wheatbelt. You can also check out our tips and tricks for saving money and doing your bit to reduce food waste with the other foods in this series: Lamb, carrots, cheese, oranges and greens.