This is part of a Cornersmith x Australian Farmers series showcasing Aussie grown foods. It's a bit like a fork with three prongs. This is the part where you learn how carrots are the gift that keep on giving. The next prong is recipe inspiration and the third is meeting the farmer who grew the carrots. We hope you enjoy the ride!
Exxxxcuuuuse us, but did someone call carrots humble? Ahem, they are anything but! Carrots are as glamorous and mysterious as say…potatoes or onions. Yes, those vegetables are also not so humble when you learn to give them their due.
Potatoes once revolutionised Europe when they arrived from the New World – ancient Egyptians worshiped the bulbous beauty of the onion and carrots tops were the height of fashion in 17th century England. Just because a vegetable is ubiquitous and relatively affordable does not mean it's unremarkable.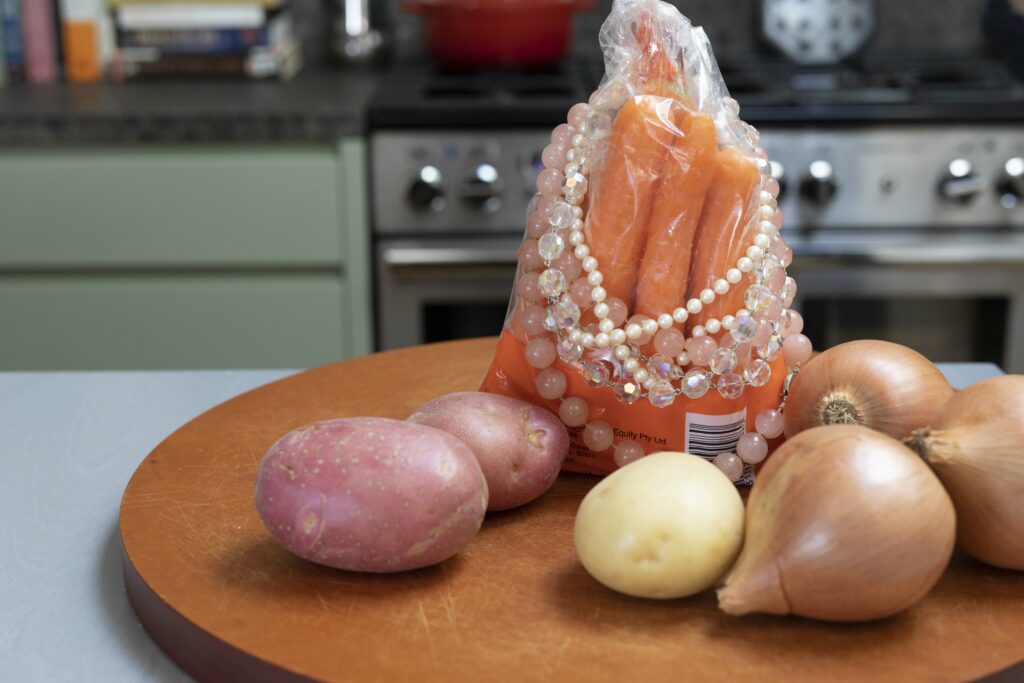 And as the cost of living is squeezing so many of us, it is well and truly time to relook at the basics and gain an appreciation for their unsung beauty, their dependability, their versatility and give them the glam up they deserve.
Enter, the glamourous carrot. A kilo of carrots is a gift that keeps on giving. From soup to cake this is a vegetable for any occasion. Light the candles, bring out the good dinnerware, pour yourself a crisp glass of carrot juice and prepare for a carrot degustation fit for a 24 karat review.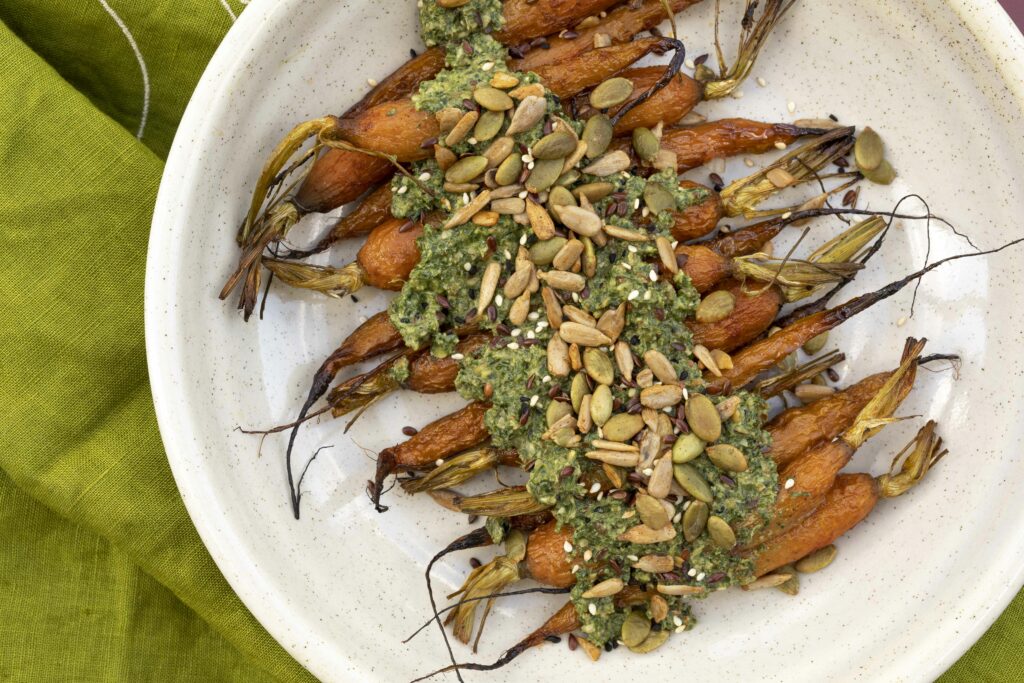 Feeling inspired and enlightened?! Check out the carrot recipes straight from the Cornersmith kitchen and meet Mick Rieck, an Australian farmer who grows carrots. You can also check out our tips and tricks for saving money and doing your bit to reduce food waste with the other foods in this series: Bread, greens, lamb, oranges and cheese.