This is part of a Cornersmith x Australian Farmers series showcasing Aussie grown foods. It's a bit like a fork with three prongs. This is the part where you learn about what to do with leftover meat and how to store it. The next prong is recipe inspiration and the third is meeting a sheep producer. We hope you enjoy the ride!
Left-over cooked meat in the fridge is a thing of beauty, meaning that dinner is already well on the way. When you have gone to the trouble of cooking a roast lamb for family and friends you really don't want to waste a skerrick.
The last bits of meat, bones, fat, pan juices, the lot! There is so much flavour and nutrition in what makes up 'the leftovers' that they are better thought of as new ingredients in themselves.
Seriously, what we now think of as leftovers is only a recent phenomenon in the history of cooking. Before home refrigeration there was no such thing as leftovers.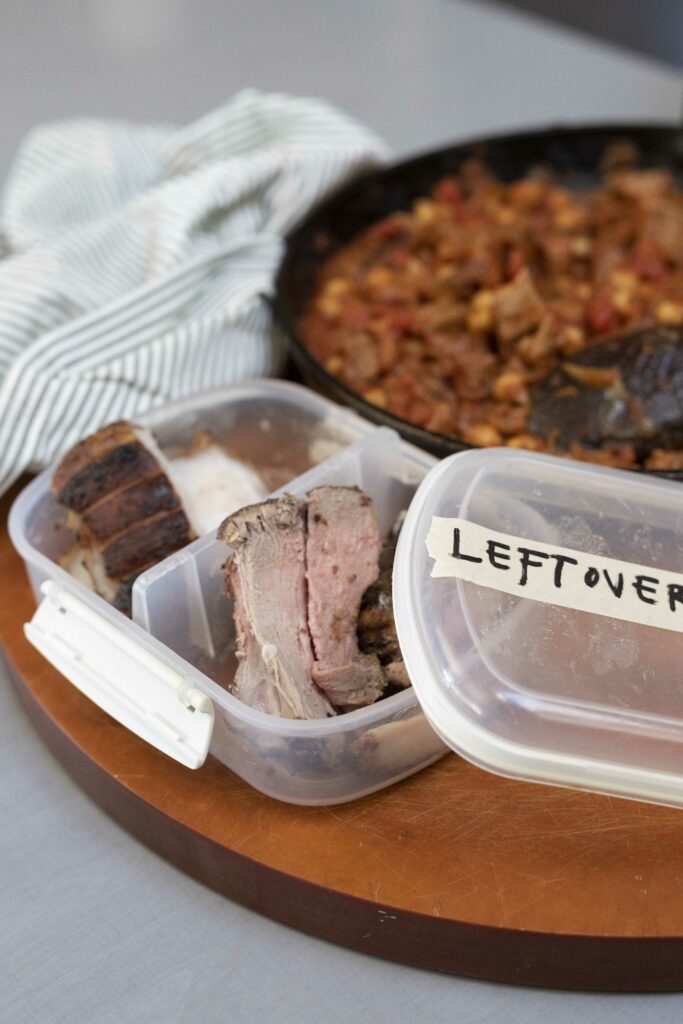 Recipes once would detail instructions on salting, pickling, or curing the remains of a meal. These preserved ingredients would spark the inspiration for another meal. Portion sizes have also increased since the 1970s, meaning we are often cooking up the problem.
Let's learn from these resourceful cooks of the past, especially as we face problems of food waste, to make the very most out of the efforts of farmers and home cooks!
All we need is a few tricks up our sleeves. The best news is that one of the many gifts of an ingredient such as lamb is that even a little goes a long way. After the satisfaction of the Sunday roast, the week ahead might be made a breeze if you make a stock from the bones, add a can of beans to a bit of meat and make tacos, or wow everyone again with our Clean Out The Fridge Pie recipe.
Storage
Left-over roast lamb (or beef) will last for about 4 days in the fridge. If it's been slow-cooked and is sealed with a layer of fat on the surface, it will last even longer.