'FARMING with a conscience' is how Tess Butler defines the way she works.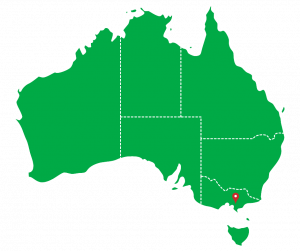 The Victorian dairy farmer, veterinarian and mother thinks deeply about climate change and the effect it has had on farming, especially over the past decade.
But she also thinks critically about the impact the farm sector has on the environment, and the work that can – and must – be done to change traditional farming practices.
Tess and her partner Ben operate Benelli Jerseys – a dairy farm near the West Gippsland town of Warragul – which milks about 550 cows from a total herd of 900.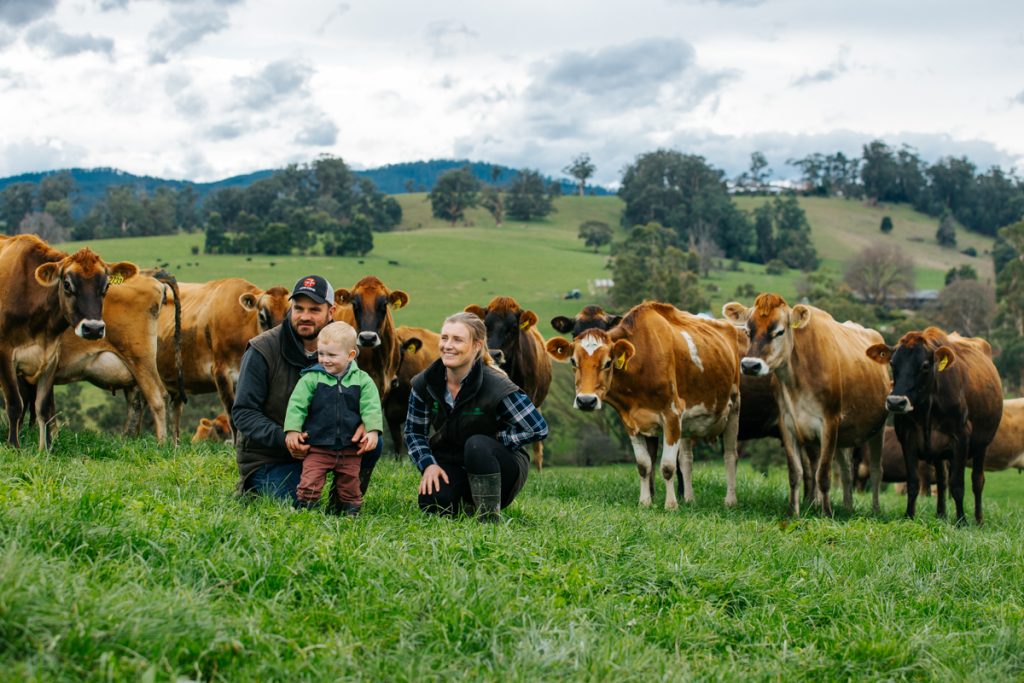 Tess has been involved with dairying for more than five years, while Ben is close to 20 years. Today the pair have a share-farm arrangement with another family.
Both Tess and Ben suffered catastrophic losses from Victorian fires in 2009, both losing their respective homes at the time and Ben lost pastures, fencing, water systems and sheds, and his dairy herd was significantly affected with burns.
Building back from the devastation of that time has "taken everything they had" but also transformed the way they operate so that they can, in their own way, respond to climate change pressures.
"I'm keenly interested in social issues. I love the outdoors, the land we work, and I want to preserve it for as long as possible," Tess said.
"Over the last decade, the effects of climate change we've seen really worry me.
"The fire seasons in the south-east of Australia were probably a bit of a catalyst for me."
"It will make a sizeable difference if we can farm more environmentally friendly," Tess said.
In recent years Tess and Ben have been focussed on finding new ways to incorporate emissions reduction technology and research into their daily operations.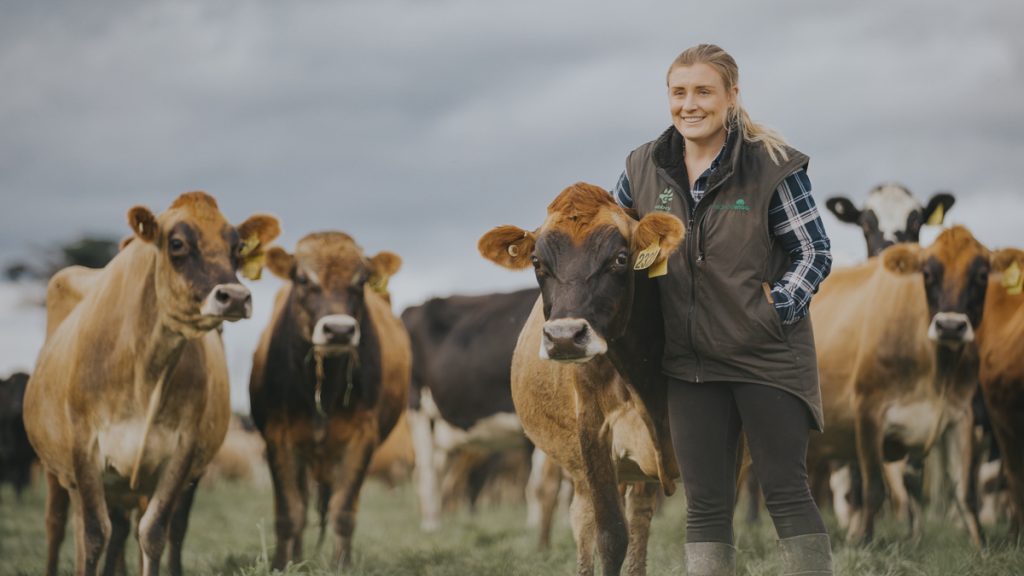 Tess said they have paid careful attention to grazing management to decrease grazing pressure on pasture, helping to improve water retention and keep nutrients in the soil.
She said the introduction of rotational grazing systems had allowed the cows to utilise feed efficiently for milk production and reduces the emissions output per cow.
Selective crop use has also been a priority, while manure and effluent management is helping to increase the carbon content in the soil.
Tess says consumer expectations in relation to climate change, and how farmers go about meeting those, is how the sector will stay ahead, in touch and "farm with a conscience".
That notion, combined with her keen interest in animal welfare and herd health is "why I get up in the morning".
"It's really changed how we've farmed over the past five years; it's something I've really pushed for."