Sunflowers are a sure bet to brighten your day and your garden! They are surprisingly easy to grow and now is the time to get your seeds in. Below is our guide to growing sunflowers in the garden, but if you're short on space, no problem. Sunflowers will even grow indoors in a pot, just put them near a north facing window.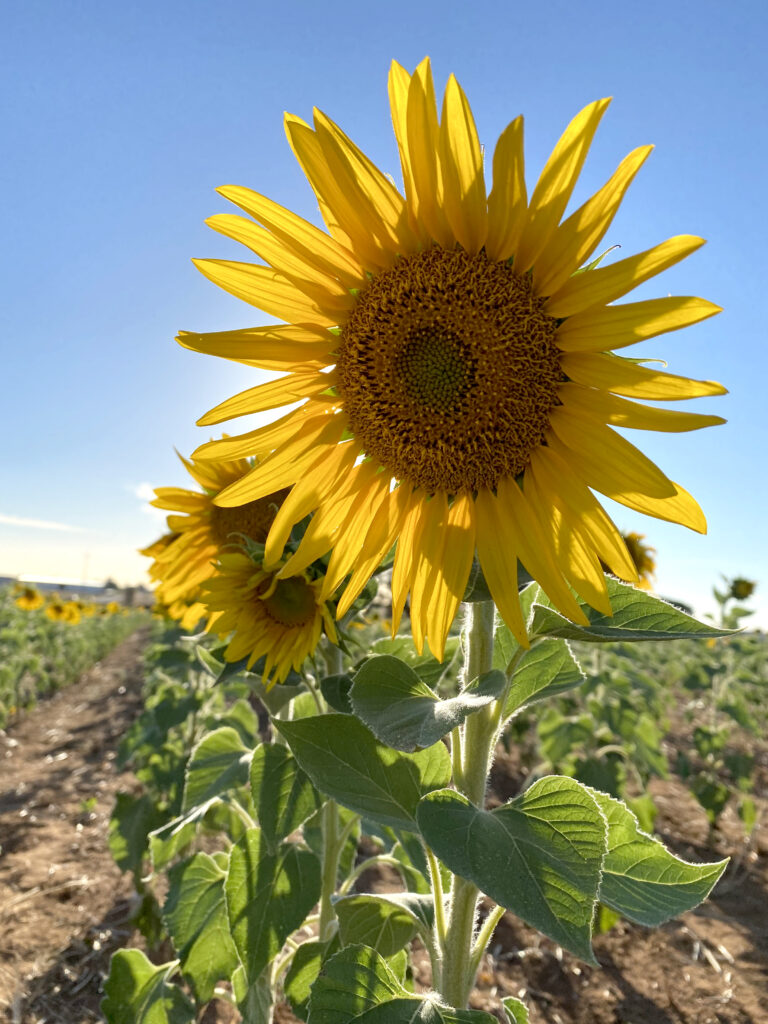 How to grow sunflowers
Choose the right location: Sunflowers love full sun, so select a spot that receives at least 6-8 hours of direct sunlight each day.
Choose the right varieties: There are various sunflower varieties to choose from, including giant varieties that can reach higher than 3 metres with flowers up to 50cm wide or smaller, more manageable ones. Pick a variety that suits your space and preferences.
Prepare the soil: Sunflowers prefer well-draining soil. Give your sunflowers the best chance by adding compost or well-rotted manure to the soil before planting.
Planting: Sow sunflower seeds directly into the ground once there's no chance of frosts, typically in late spring. Plant seeds about 2cm deep and 60cm apart, but we recommend checking the packet as depends which variety you go with.
Watering: Keep the soil, especially during the early growth stages. Once established, sunflowers are relatively drought-tolerant but appreciate regular deep watering.
Support tall varieties: For giant sunflowers, provide support with stakes or a trellis to prevent them from toppling over.
Fertilise sparingly: Sunflowers are pretty tough and don't require much fertilisation. A slow-release fertiliser during planting should be enough.
Enjoy the show: Be prepared for a burst of colour when they bloom, which should last up to 10 weeks.
Harvest seeds: When the flower heads droop and the back of the head turns yellow, it's time to harvest seeds. Remove the heads and let them dry for a few weeks before extracting the seeds.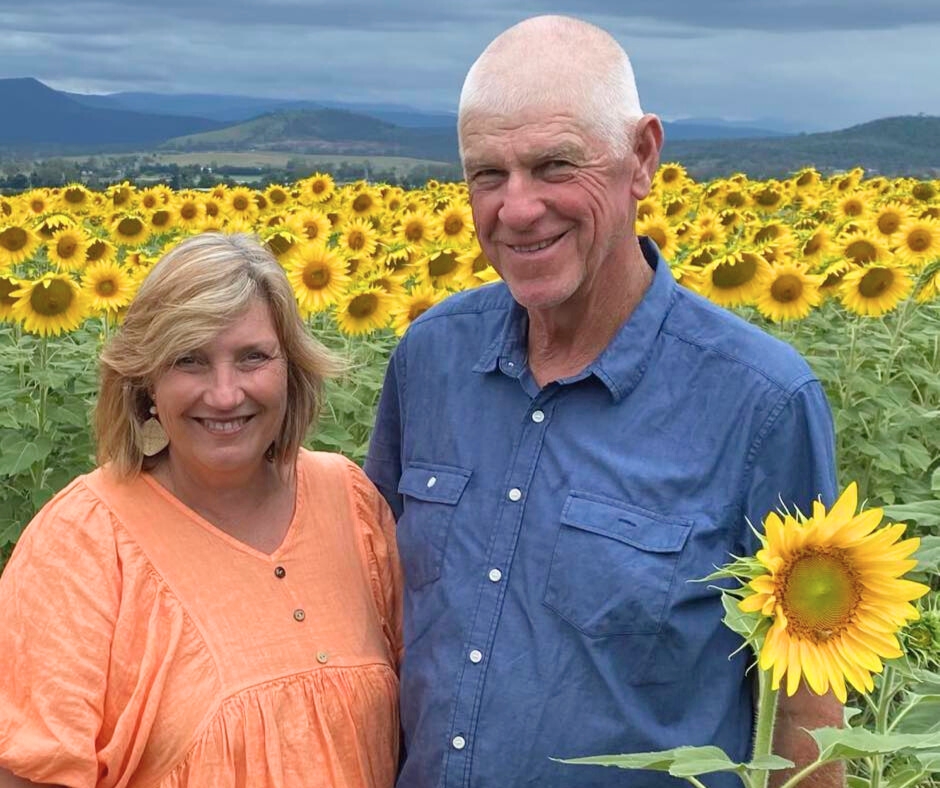 Visit a farm to pick your own sunflowers
We know not everyone has a green thumb and that doesn't mean you should miss out. More and more farms are opening to the public for a pick-your-own sunflower experience. A great way to not only walk among thousands of sunflowers, but also meet the farmers who grow them.
Location and the weather does have a hand in when they bloom, but keep an eye out from December to March for farms that open their gates to offer pick-your-own (noting some farms have blooms beyond these months). Many of these are ticketed, so make sure you check first.
Most of these farms are just an hour or two from capital cities, making it a great day out. Remember to only enter farms that allow it. If you come across a sunflower crop not connected to a pick-your-own, please take your photos from a distance and don't enter the paddock.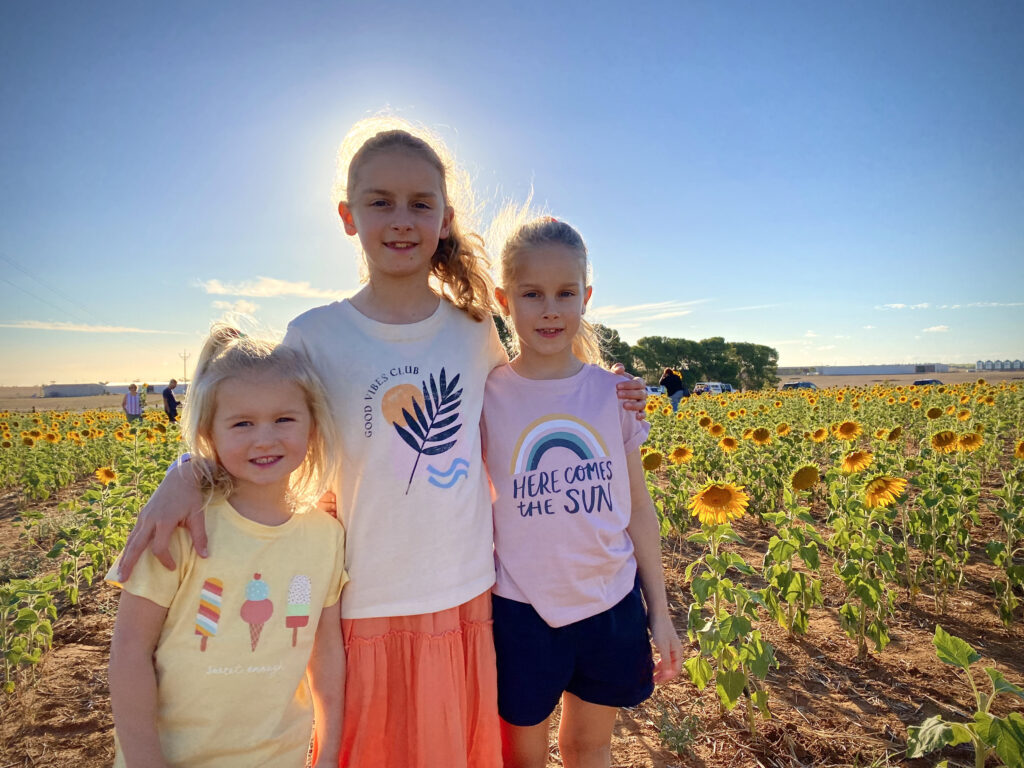 Here's a list of some pick-your-own farms, but please comment with any others you know about!
Pick Your Own Dunnstown – Vic
The Farmgate Shop – Vic
Glenbernie Family Farms – NSW
Majura Valley Farmgate – ACT
The Barns Freeling – SA
Kalbar Sunflower Festival – Qld
The Sunflower Route – Qld
Mount Gnomon Farm – Tas