Australian wool producers are leaders in the field of innovation and sustainability and are responsible for producing some of the finest wool in the world.
Known for its next to skin softness, Australian wool is a popular fibre of choice for many. We've broken down five of our favourite facts about Australian wool from the recently launched Trust in Australian Wool handbook.
Four countries (China, India, Italy and South Korea) account for 90% of all Australian wool exports
Due to the high profile of Australian wool, the vast majority of wool produced in Australia is exported overseas, primarily in raw wool form.
The reason why Australia exports wool in raw form is due to the fact that our domestic processing industry is relatively small.
In fact, the last remaining domestic processing plant is located in Launceston, Tasmania and has been producing high-quality wool textiles since 1874.
Averaged across the 2018/19 and 2019/20 seasons, Australia exported the equivalent of 259 million kilograms of raw wool which contributed $3.5 billion to the Australian economy alone in 2018/19.
As an export dependent commodity, Australia has a number of Free Trade Agreements (FTAs) in place that ensure Australian wool can be exported tariff-free.
2. Between 1.5 and 2 million bales of wool are produced in Australia each year, across more than 37,000 sheep production enterprises
The total value of the wool clip to the Australian economy in 2018-19 was AU$3.4 billion with around 200,000 people employed in the Australian wool industry.
Since the first sheep arrived in Australia in 1788, wool production has extended through six states, from high rainfall pastureland to semi-arid regions.
Just over half of that production occurs in New South Wales and Victoria. However, production can vary greatly from year to year, with the greatest influence being seasonal rainfall. For example, large parts of eastern Australia recently experienced a severe drought which saw Australia's total wool production drop by 16% in two years. Australian Wool Innovation has detailed information of sheep numbers by state.
3. A typical Australian wool bales weighs 178 kilograms
Clip preparation is critical to the quality of wool entering the wool supply chain. There are more than 16,000 registered wool classers in Australia.
Typical Australian wool bales weigh 178 kilograms and around 1.5 million bales are produced each year.
Clip preparation involves the handling and subdivision of individual shorn fleeces in the shearing shed, and their allocation into lines of wool for sale.
Australian clip preparation standards aim to maximise the quality and predictability of each line of wool prepared for sale, while minimising purchase risks for wool buyers and processors.
Australian clip preparation standards are defined in the industry Code of Practice for the preparation of wool clips, and regulated through the AWEX as an integrated wool quality system.
This system encompasses the training and accreditation of wool classers, wool pack standards, standardised descriptions for classed wool, and continual performance auditing.
All wool offered at auction in Australia is audited by AWEX clip inspectors to detect lines of wool prepared below the minimum standard, and inspection results are reported to classers.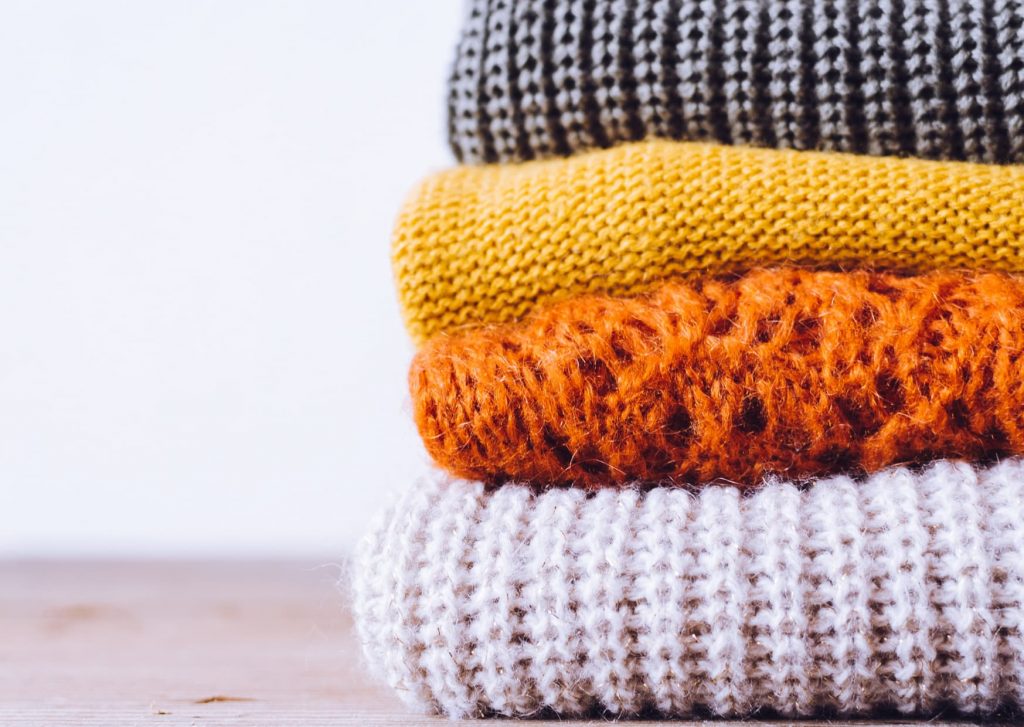 4. Around US$80 billion per annum is spent on wool apparel at retail
Australia is the leading global supplier of wool and the world's largest wool export nation, producing 39% of global wool exports.
Given the dominance of fine Merino production in Australia, typically Australian wool is retailed as high-end fashion and lightweight knitwear.
Globally, consumers spend approximately US$80 billion per year on wool apparel with the majority of consumers coming from the US, Japan, China, Germany, UK and Italy.
These markets account for around 70% of the global consumer spend on wool garments with Australian Merino wool typically retailed as either high-end fashion or lightweight knitwear.
Known for its next-to-skin softness, Merino wool is used for a number of knitted products such as woven suits, jackets and trousers as well as t-shirts, underwear and ski-wear.
The remaining 10-15% of produced wool is typically converted into carpets and other interior textiles.
5. Around 1.5 million bales are sampled and tested before sale each year in Australia.
In 1970, Australia embarked on the Australian Objective Measurement Program, to modernise the manual 'hands and eyes' wool valuation and sale methods applied at the time.
Since that time Australia has been an integral contributor to the development of the global system for trading greasy wool, based around International Wool Textile Organisation (IWTO) test certificates.
Nearly all Australian wool is bought and sold with an IWTO test certificate. Each bale of wool is independently weighed, sampled and tested, and the resulting certificate reports the total number of bales tested, the yield of each bale, the characteristics of the wool and its mulesing status. While there may be minor differences in reporting systems between countries, almost all are now aligned using the IWTO system.
The typical Australian sale lot is sold at auction with 23 individual quality specifications, comprising of both objective and visual characteristics.