Sarah Packer is one of only a handful of female livestock agents in Australia, but she says, "that's never been a big deal for me. As long as you get in there and get the job done; nobody cares if you're young, old, male or female."
And it seems like this young livestock agent is particularly good at getting the job done; last year Sarah became the first female auctioneer in Australia to sell stud stock (at Dangarfield Cattle Co Annual Santa Gertrudis Bull Sale on 22 September 2021) and was the first woman to compete in the Queensland Young Auctioneers Competition also in 2017 and 2018.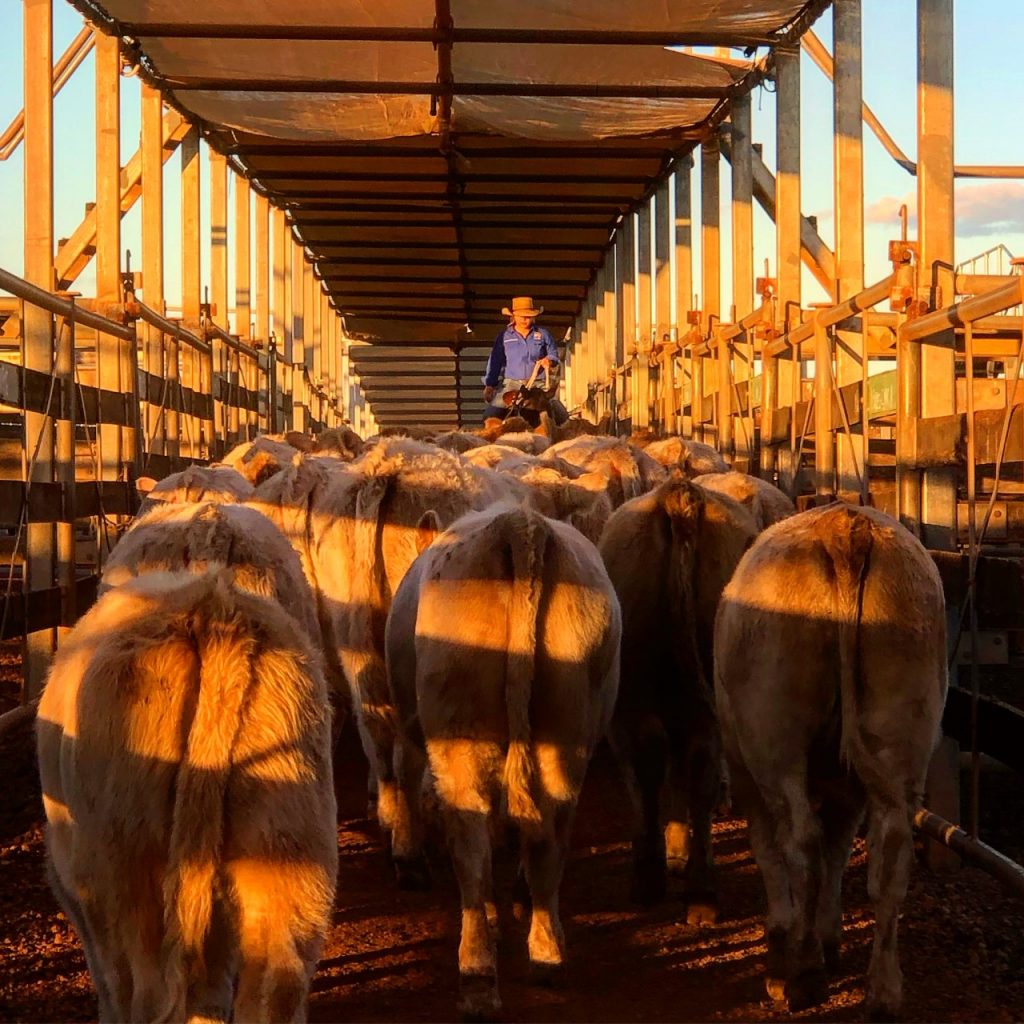 The 28-year-old Roma born-and-bred Sarah hasn't always known she'd grow up to be an agent.
I told Dad as much when I was five years old that I wanted to be on the land! I guess growing up in the industry I always knew what was involved, that it's more of a lifestyle than a job the agency game, and that I'd love it.
After finishing school in 2010, Sarah worked on the family's mixed farming enterprise (cattle, sheep and now goats) for a few years, with other casual jobs, before realising that she'd eventually need a more permanent off-farm income of her own.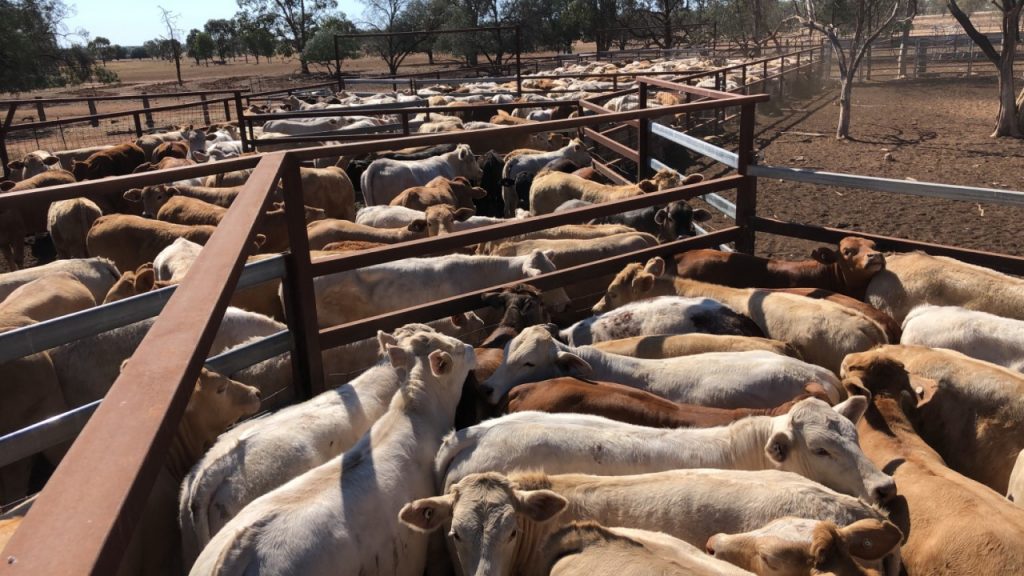 Sarah's auctioneer calling
Sarah was operating roadtrains for Alister Turner (Haylink) around the time she was looking to come back to Roma, that's when she saw an ad in the paper for a livestock agent job. She applied straight away and landed the role. Her new boss, TopX Australia's Cyril Close recognised Sarah's potential and matched it with plenty of training and support. 
"I was told if I wanted the job I would have to be an auctioneer as well, so that was another new thing I had to learn quickly!"
Auctioneering is a particular skill, something that Sarah says needs years of repetitive practice and training to get right.
You need to be able to read the crowd, to build momentum and to think quickly.
It sounds a bit like being a DJ! "yep, It's definitely lots of fun and high energy," Sarah agrees.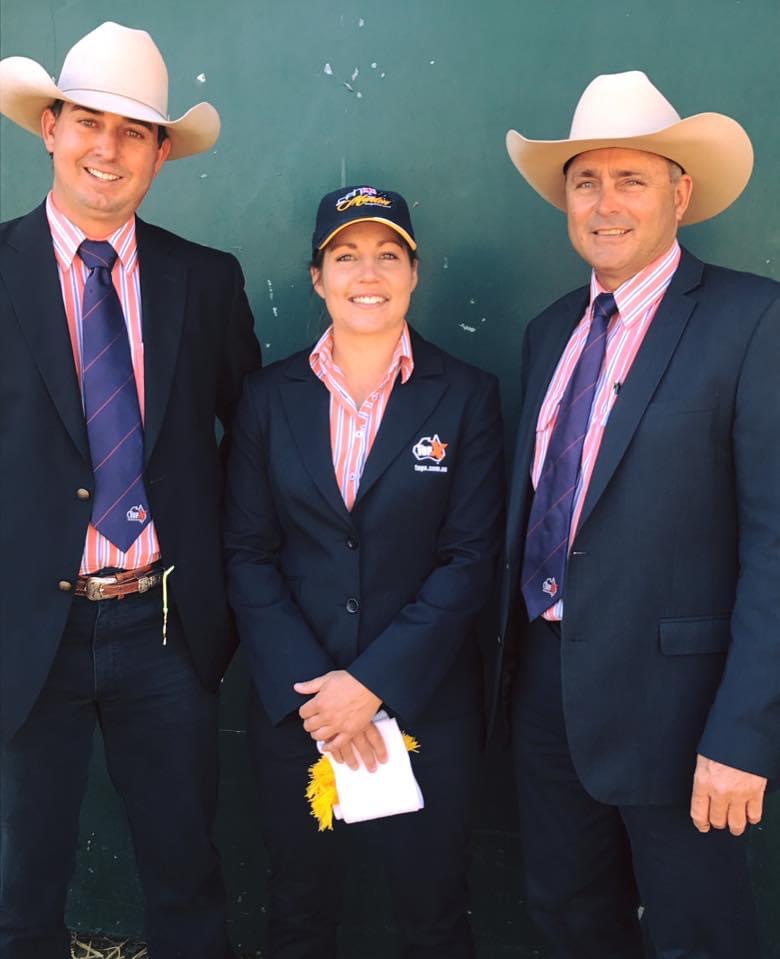 As part of her training on the job, Sarah was sent her to do a Young Auctioneers School with the Australian Livestock and Property Association, where she and her fellow students learnt the basics from skilled agents, auctioneers and speech therapists. While there was one other woman in that course, Sarah is well aware that she was, and still is, very much in the minority in her industry – but this isn't something she dwells on.
Of course I'd love to see more female agents coming through, but honestly have never thought of my gender to be an issue
A sentiment echoed by Dangarfield Stud Principal Ben Adams who, when asked by the Queensland Country Life last year why he chose Sarah to auction his stud stock last year; "it's got nothing to do with the fact that she's a woman, just that she's a damn good agent," Mr Adams said.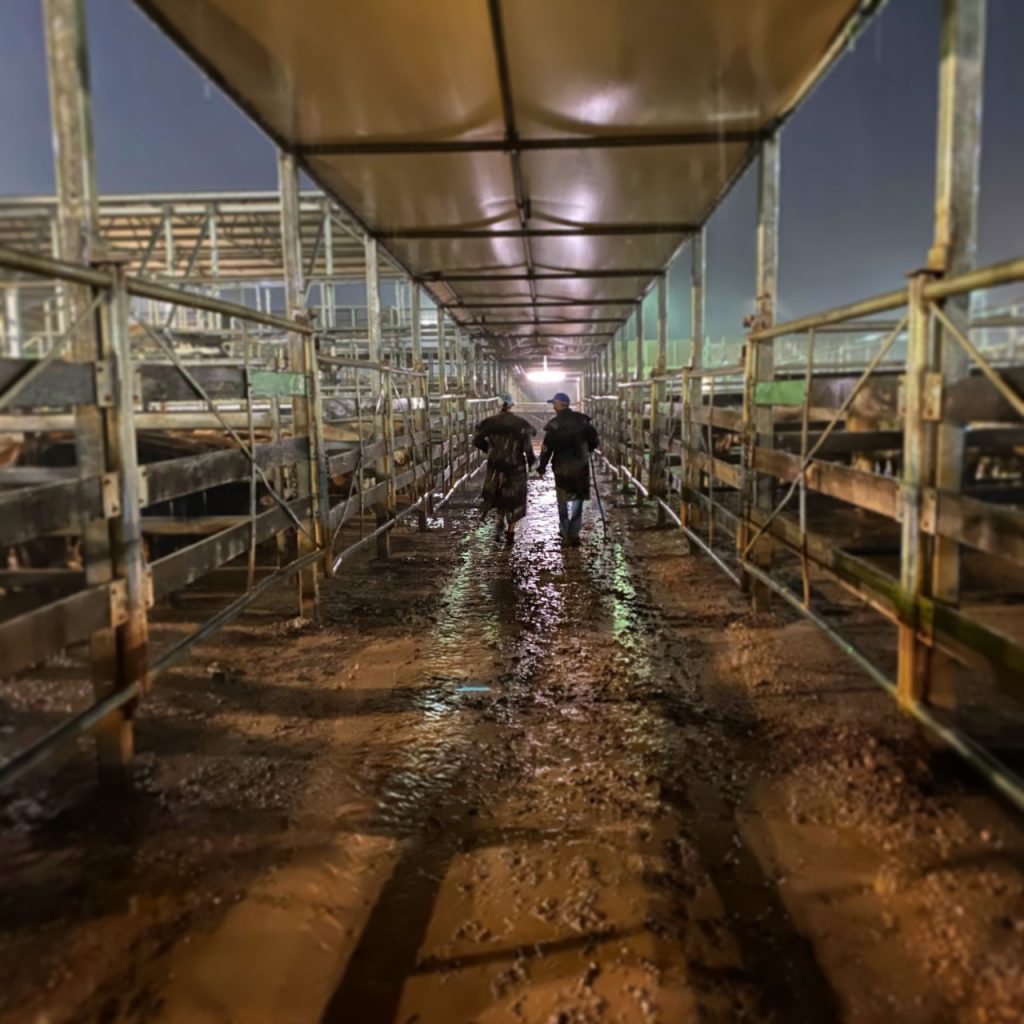 Career advice
So, what would Sarah say to young people looking to get into this industry too? As you'd probably expect if you've read this far already, her advice is practical, pragmatic and wise.
You just need to put in the work, have strong foundational knowledge of the industry and be a good listener
Let's break that down a bit.
Firstly, about all that hard work; "I grew up in a big family, I'm the eldest of four kids and we were taught about hard work from a young age and that people respect people who have a good ethic as well," Sarah explains.
A good work ethic definitely seems to be a requirement for this job, "absolutely!" Sarah agrees, "this is no 9-5 situation, you're up early, you're calling clients at 8pm with updates, you're having two-hour conversations with them to listen and support them as best you can and always staying on top of the latest market moves and news",
Sarah's second piece of advice is all about learning the industry before you join it.
"Don't try to rush in straight from school. You need to be able to relate to your clients, and to do that, you need to understand the industry well." So Sarah recommends getting as much on farm experience as you can first. "Do work experience in the holidays, reach out, talk to people, do a year or two jillaroo/ jackaroo-ing and read as much as you can, stay on top of the industry news."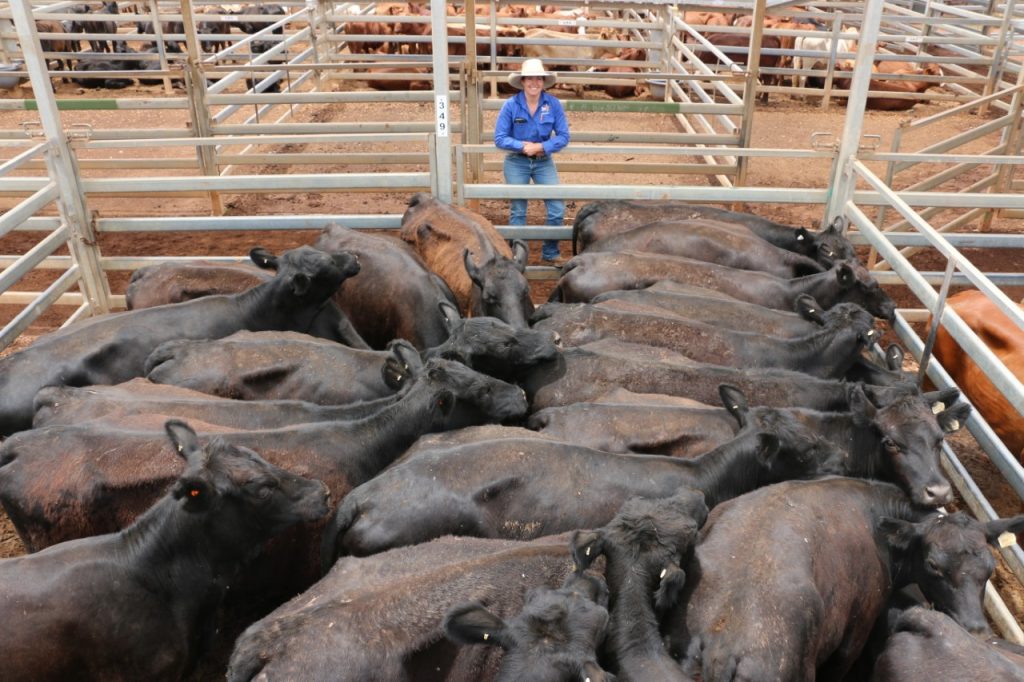 And thirdly, she says, "you need to be a good listener. As an agent, you're one of the major components in someone's business. There are a lot of cogs; accountant, bank managers, agents and so on, so remember that everything you do can affect your clients' business. I take that very seriously. "
And of course there are times when even though you've tried your best and put the work in that you'll stumble sometimes, and Sarah is the first to say she's had her fair share of stuff ups.
"You just have to pick yourself up, admit your mistake, learn from it and move on." And likewise she says, when you're starting out and you don't always know the answer to a question, "don't bluff it! Just say 'I'll get back to you' do your research, get some advice and come back to your client with the correct information".
For such a young woman to have achieved so much, gained so much respect and kept such a level head is a big deal. And even though Sarah won't sing her own praises, many in her industry are happy to do that for her. She's winning the respect of other agents, clients and the industry as a whole and will hopefully inspire many more young woman to give this career a go.
And if they get stuck or need some advice? "I'm only a phone call away."
Don't be afraid to reach out! This is a very supportive industry and as long as people know you're here to learn and to work, you will get all the help you need.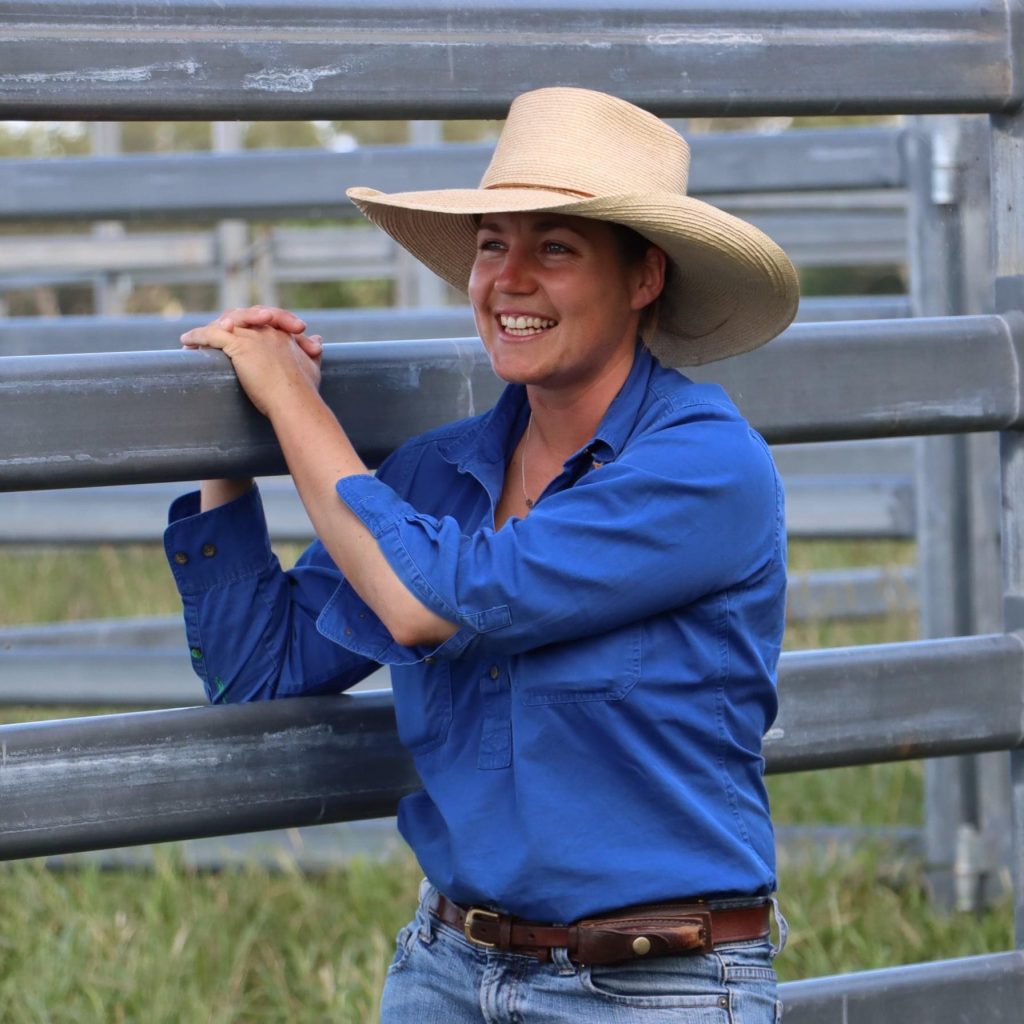 Fast Five
Something you never go to a sale without?
My phone
An app on your phone you couldn't live without.
The camera on my phone!
Three sources of news you rely on most?
Queensland Country Life, Beef Central, TopX Market Reports
Best place in Roma for a post-sales coffee/feed or beer!?
The TopX Office –  the ladies that run the show have excellent smokos and are quick to offer a cuppa!
Playlist you listen to to get pumped up before an auction?
I'm pretty diverse-  ask anyone who's been on a roadtrip with me, I sing anything from Disney to Eminem!
Sarah will be the first speaker in the NFF's AgVenture Careers Expo webinar series, beginning next Monday 25 October. You can register for Sarah's webinar, here.
The webinar series is showcasing the brilliant and thrilling career pathways of 10 young professionals all employed in a diverse range of ag careers, in the lead up to National AgDay, Friday 19 November.