We're only a month away from National Agriculture Day (#AgDayAU) on Friday 20 November with all Australians urged to start planning their celebrations.
COVID-19 has highlighted how lucky we are to have a strong and vibrant agriculture industry driven by our farmers and despite coming off one of the worst droughts on record, coupled with bushfires and the ongoing COVID-19 pandemic, our farmers have continued to have our backs, producing food and fibre and keeping our supermarket shelves stacked.
Farmers and the bush are working harder than ever to put Australia back on the road to recovery, creating jobs and supercharging the economy.
Although the fourth annual National Agriculture Day promises to be a little different to previous years, the message remains the same: our farmers are worth celebrating and no matter where you are on AgDay, Friday 20 November, there are many ways to get involved.
Host a Long Table Lunch

Keep it local this AgDay, fold out the picnic table and chairs and raise cheers to all that is good about Australian agriculture and the people behind it. Check out this special guide to hosting the perfect Long Table Lunch by rural food and lifestyle blogger and cookbook author, Sophie Hansen.
Register your event at agday.org.au to receive a special AgDay pack that includes the hugely popular I Love Farmers t-shirts (and more!).
Join the AgDay Bake Off

During COVID-19 lockdown, Aussies have honed their baking skills. Put your cooking prowess into action with an Aussie classic, lamingtons. Post your efforts on Twitter, Instagram and Facebook with the #AgDayAU hashtag for the chance to be crowned the 2020 AgDay Bake Off Champion.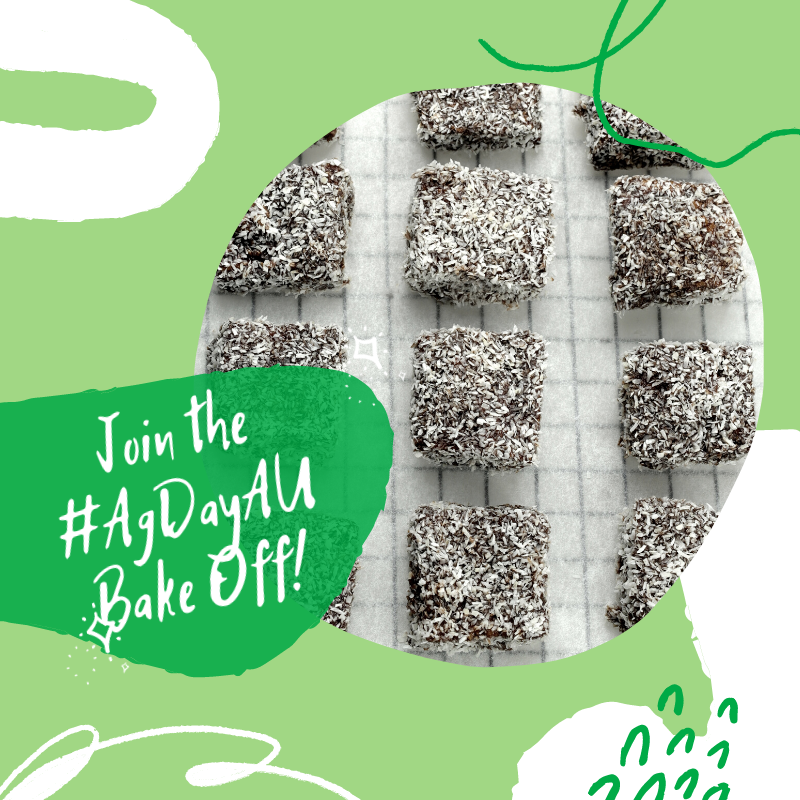 Farmer Time for schools

Get your local primary school involved in Farmer Time, a special initiative that connects farmers from the paddock, the dairy or tractor via video direct to classroom. To learn more email here.
To find out more about National Agriculture Day visit agday.org.au