The latest episode from Visible Farmer features Joanna Symonds, a grapefruit and mango grower from WA who says that female farmers are the way of the future.
Growing up on sheep and cattle stations, Symonds described herself as quite the 'tomboy' during her youth, having spent her entire life around the farm and says she wouldn't have it any other way.
A fourth generation pastoralist, Symonds inherited, and eventually sold, her family's station and decided to purchase a patch of dirt that she transformed into a plantation and now operates the business by herself.
Bentwaters Plantation is located in Carnarvon, Western Australia, about 900km's North of Perth and produces grapefruits during the winter season and mangos during summer or as she calls it, the 'silly season'.
"We got hit pretty hard with the cyclone [cyclone Olwyn] which the trees have only just come back from after 3 years but it did hit them terribly," said Ms Symonds.
"I'm the boss, the so called boss, my husband has got his own trucking so he's away all the time.
"I think men think that women cannot run properties but I think they're realising they can do it.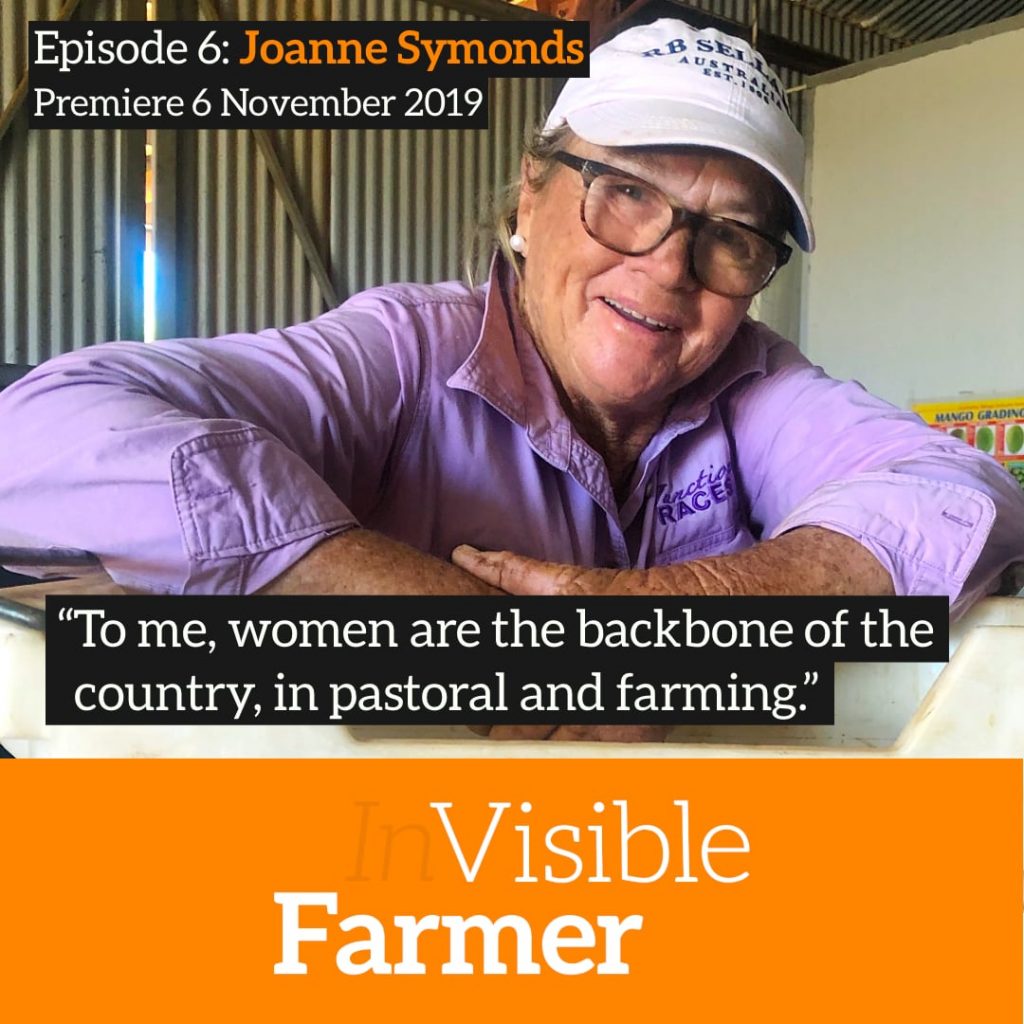 "Every now and then you get a cutting remark but it doesn't worry me, I just say to them what makes you so good you know, we're just built differently but as far as capability is concerned, nothing's different, I'm as capable as you."
Despite the fact that agriculture is typically seen by many as a 'man's' job, Symonds believes that people underestimate the involvement of women in farming and agriculture and what they do in the field.
"Women are, to me, they are the backbone of this country in pastural and in farming," said Ms Symonds.
"You can have them out with you, then they'll lend a hand in the kitchen you know, at 9'oclock you might have a pile of washing to do and they just go off and do it you know. We've got to keep going, but we do and you only do it because you love it.
"When I'm employing, we want a couple of blokes for the heavier lifting but I mainly employ women. Handling the fruit and packing fruit because they've got an eye for it and presentation for me is everything."
Joanna's remarks come as a crucial reminder about the importance of respecting and recognising women in the agriculture sector. Just this week NFF President Fiona Simson was met with crude remarks on Twitter, comparing her meeting with the Prime Minister to that of a sex act.
Simson addressed her disappointment that in 2019, a female who holds a position of power can still be subject to such outlandish remarks.
As there is a significant underrepresentation of women in agriculture, Simson pleaded for women to #callitout.   
See Joanna's full Visible Farmer episode here: