When three young farmers with a passion for cinematography decide to join forces, you know you're in for a visual treat. By combining their spectacular agricultural videos and posting them to social media, they have amassed an enormous following with millions of views.
One third of the sensation that is Broad Acre Bros is 19-year-old Jack Moyses, a 5th generation broad acre farmer growing oats and canola. No matter what's on the daily farming agenda, he always has a camera in hand to capture some bush magic.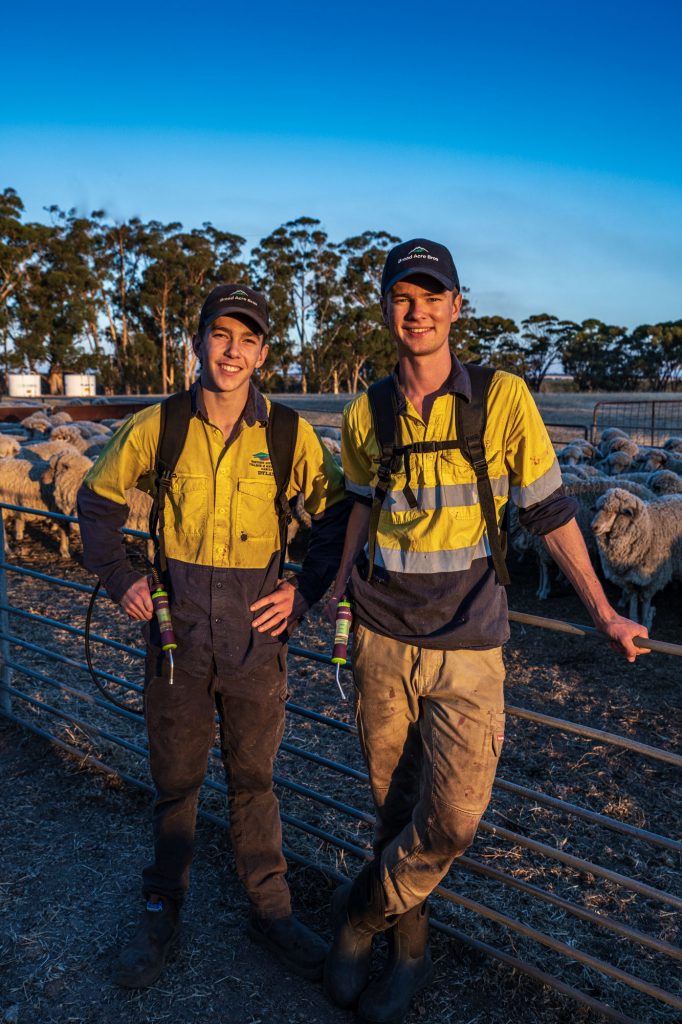 Jack calls a little town by the name of Wagin home, about 225 kilometres south-east of Perth in WA. His day job growing crops keeps him pretty busy but it's his hobby that is gaining worldwide attention.
"We've made friends in other countries. I have a friend in Poland who is on a farm and makes videos like us."
Spoken like a true cinematographer, when asked where his favourite place on the family farm is – he picks a time of day instead.
We've made friends in other countries. I have a friend in Poland who is on a farm and makes videos like us."
"It's sunset. If I'm cruising down in a tractor, you look out to the side and you just see that orange glow in the sky. You get the camera out and take a video. That's my favourite time of the day," says Jack.
"It never works out the way I envisioned but that probably makes it better. Then I come back and upload it to my computer. That takes a bit of time. Probably the typical video could take two hours to edit because I keep finding little faults and I want it to look perfect."
Showcasing small town Australia to the world
Jack has brought those farm views and his small town to people who would otherwise never have seen a broad acre farm in action. "It's pretty cool to show small towns like Narrogin, Wagin and Highbury where I'm from. To show that part of Australia to the world is pretty special," he explains.
Jack and his fellow video enthusiasts Cameron Moon and Heath Whibley all met on the social media platform, TikTok. One day, they decided to join their footage together and named themselves Broad Acre Bros with the aim of promoting Australian agriculture.
There have been challenges to uploading large files to sites like YouTube given the patchy internet in the bush. So, platforms like TikTok that favour small snippets changed everything, allowing the trio to post short but spectacular content.
The main goal is to inspire that younger generation."
It can be a dangerous and expensive pursuit, especially trying to film underneath heavy machinery. "Once, I put the camera down in front of the tractor and took off to seed over it and there was a big blockage in the bar so it got all tangled and I lost the whole camera. I don't know where it is – somewhere in the paddock!" he laughs.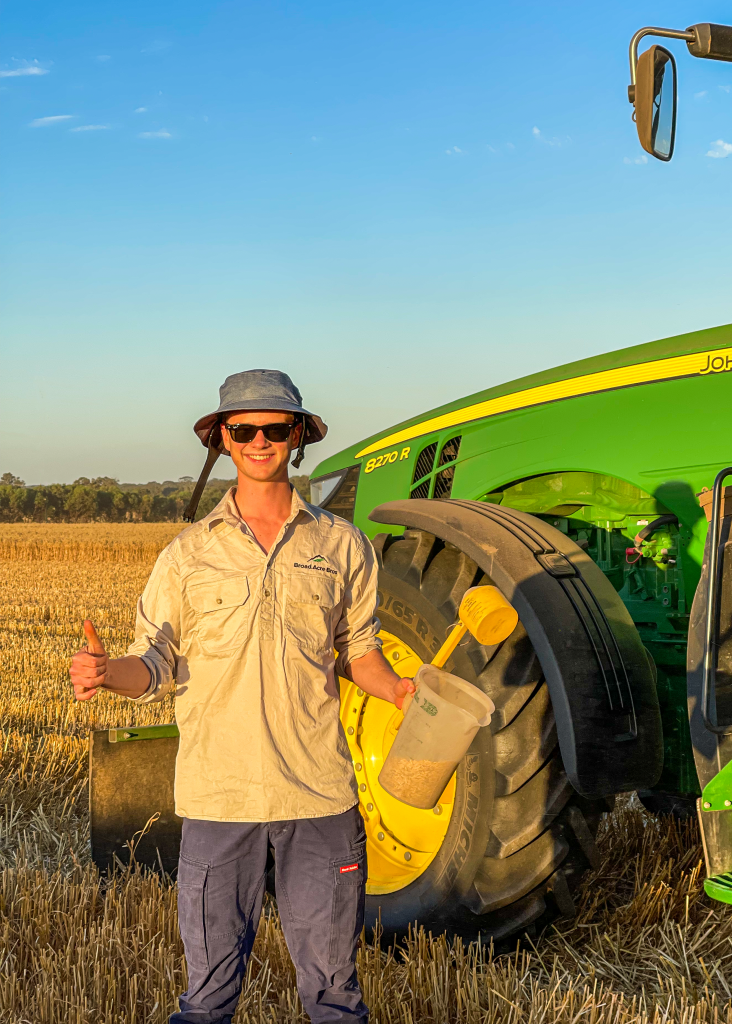 Jack says many young people turn away from life on the land and he wanted to show the career in its best light.
"The main goal is to inspire that younger generation.
"A lot of the kids I went to school with who were from farms didn't really have any interest in coming back home. I thought that making these videos and showing how much fun we're having and the great lifestyle would get that younger generation into it," Jack explains.
A wide range of experiences
Jack has no doubt he'll end up back on the family farm in the long-term. In the shorter term, he's looking for a broader agricultural education and hands-on experience.
"I've always wanted to come back to the farm. I would like to visit another country and farm there just for a different experience. I will be here for quite a while so I might do something else before I spend the rest of my life here farming!" he laughs.
Along the way, he intends to keep sharing snapshots of his days with his followers. "Harvest time would be our best videos. Everyone knows about the harvest. It shows off all the work we've put in through the whole year and here we are harvesting it. I'd say they are our favourite videos to do," he says. It's clearly working. There are 120 million views and counting. Those people are tuning in from all over the world.
In the comments, we get lots of people saying it's their dream job."
Wagin is an incredibly productive area in the Great Southern Region of Western Australia and known for its broad acre cropping. "I feel very fortunate that we are where we are. We can always rely on rainfall. There are some years that aren't as good as others, but we always know we will get rain that will give us a crop to harvest at the end of the day," explains Jack.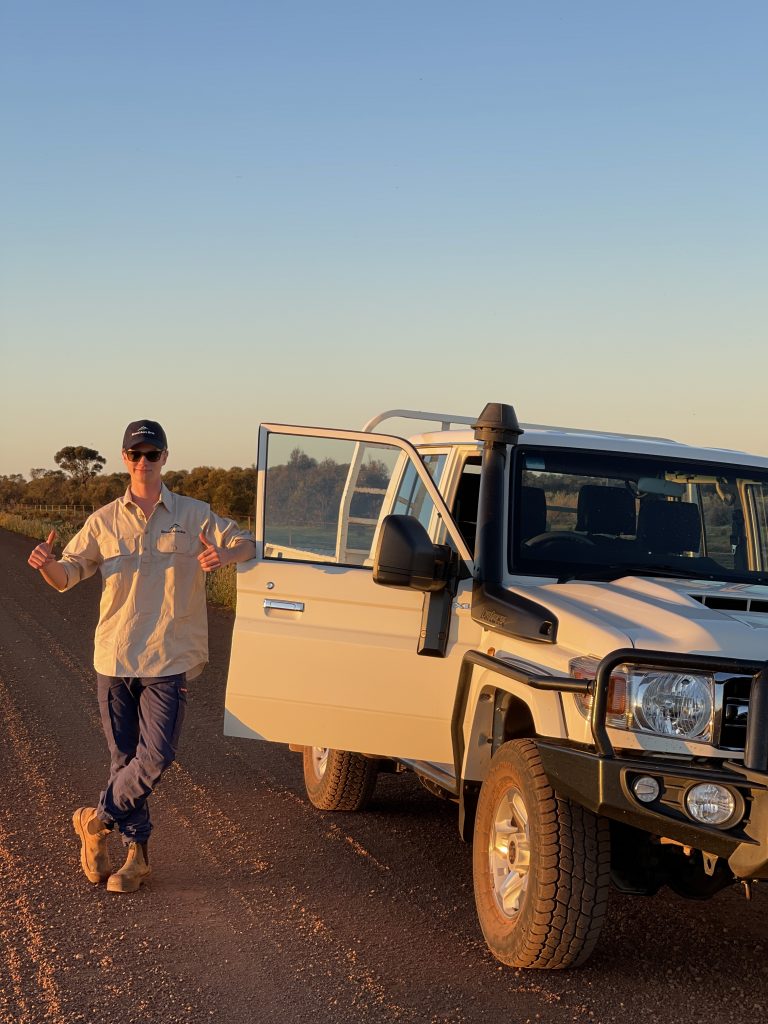 No two days are the same
Like most farming jobs, no day is ever the same. Currently, during seeding, he spends the whole day following the electric seeder or chemical driver, then a break from 6-7pm and then it's back to work until 2am most mornings. "It can get a bit lonely out there!" he exclaims. The 19-year-old has only just finished school, so this has been his first year full-time working the land.
Jack is the fifth generation on the farm and works alongside his dad. "It's a good feeling to know we've been in the business that long. I'm privileged that I can carry it on. I love our community. I love walking into the Post Office and you know everyone there and you went to school with their kids and there's always something to talk about. I quite like that side of country life."
The three gents that make up Broad Acre Bros are a formidable team but there is still one thing on the to-do list. That's to one day meet each other in real life! For now, they're busy building a virtual community.
Hear more stories just like Jack's by subscribing to the Telling Our Story podcast on iTunes and follow podcast host Angie Asimus on Instagram for more updates.