It would be hard to find someone more passionate about agriculture than Lucy Collingridge. Unlike so many others in the industry, she didn't grow up on a farm. In fact, it wasn't until she was 15-years-old that she took on her first active role in 'ag'.
In the 15 years since, she has packed in an awful lot. Her titles have included Jillaroo, Station Hand and Biosecurity Officer. In between, she spends her time volunteering to speak with school children (many of whom are from the city) to inspire them to pursue farming.
She believes, if you eat food and wear clothes, you are already involved in agriculture, so it's easy to take the next step to make a career out of it.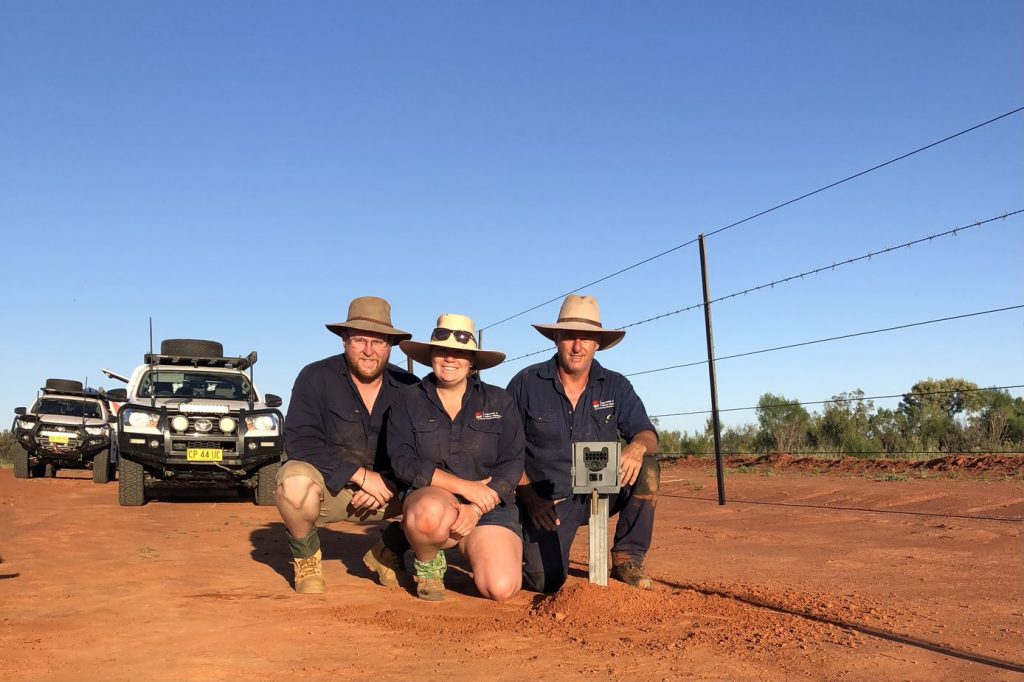 The standout part of agriculture for Lucy is simply, the people, and she has met many along the way.
"I've come from Cootamundra in southern NSW, lived in Armidale for uni, then ventured down to Victoria and out to Coonamble in central west NSW. Everywhere I've been, I've been very lucky to find some very good people in our communities that have made my journey amazing," says Lucy.
"My message is you don't have to be involved with farming to work in agriculture."
The farming bug
Lucy hails from the middle of the sheep-wheat belt in southern NSW but it wasn't until she was a teenager that she first stepped foot on a farm.
My message is you don't have to be involved with farming to work in agriculture."
"I visited family friends out in Condobolin. I went out there for the school holidays to visit my godmother and that turned into stepping into the shearing shed for the first time, to learning to drive a tractor by tailing sheep down back roads – hopefully, the police aren't listening to that one!" she jokes.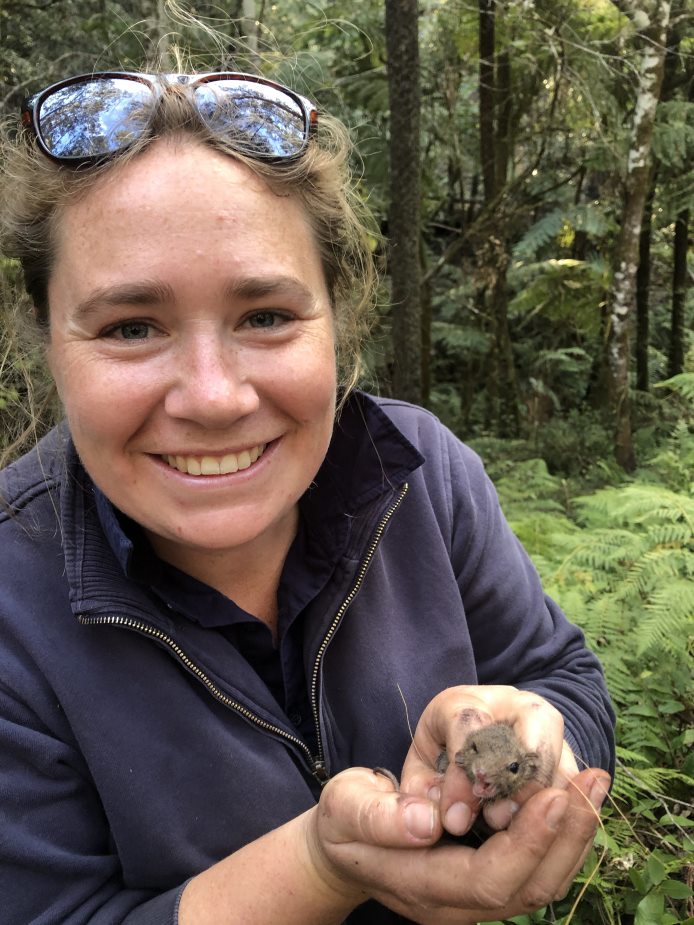 Lucy believes that is the moment she caught the farming bug. She soaked up learning about cropping, sowing seeds and livestock production. Lucy then spent every school holidays following on the farm.
Textbook knowledge
She has since added to this with a formal education, earning a Bachelor of Agriculture and a Graduate Certificate in Agriculture. Firsthand experience combined with textbook know-how has lead her to take on many and varied roles. The 30-year-old fondly shares memories of her time as a Jillaroo in Victoria on a fine wool merino stud. "My time was spent with the girls in the shed," she recalls.
"I made sure they lambed down all right and cleaned their bed out each day and made sure they had fresh food and water. Just making sure everything was okay in the breeding centre. That's the core of their business – to produce these amazing animals that grow amazing fibre for us to use in our clothing," says Lucy.
Given every single one of us is a consumer, Lucy says we're all agriculturalists.
Everyone is involved
"We wear what is produced on farm. We eat at least three times a day. We're all involved in some way. You can just take that next step to forge a career out of it." Research is a key area where Lucy feels she has contributed to better on farm outcomes. Now, she's researching pest animals to secure native biodiversity on our farms but the opportunities are endless.
I think I have the best job in the world."
"Look at the wool industry and the pipeline of getting that piece of fibre off the animal, being processed and then made into a shirt, a pair of socks, or a suit that someone wears.
"It could be in the middle of Sydney, in Hong Kong, in the back blocks of Southern America. It could be anywhere around the world and this fibre has come from a sheep on a farm somewhere. There are a million jobs between that consumer and that sheep," Lucy explains.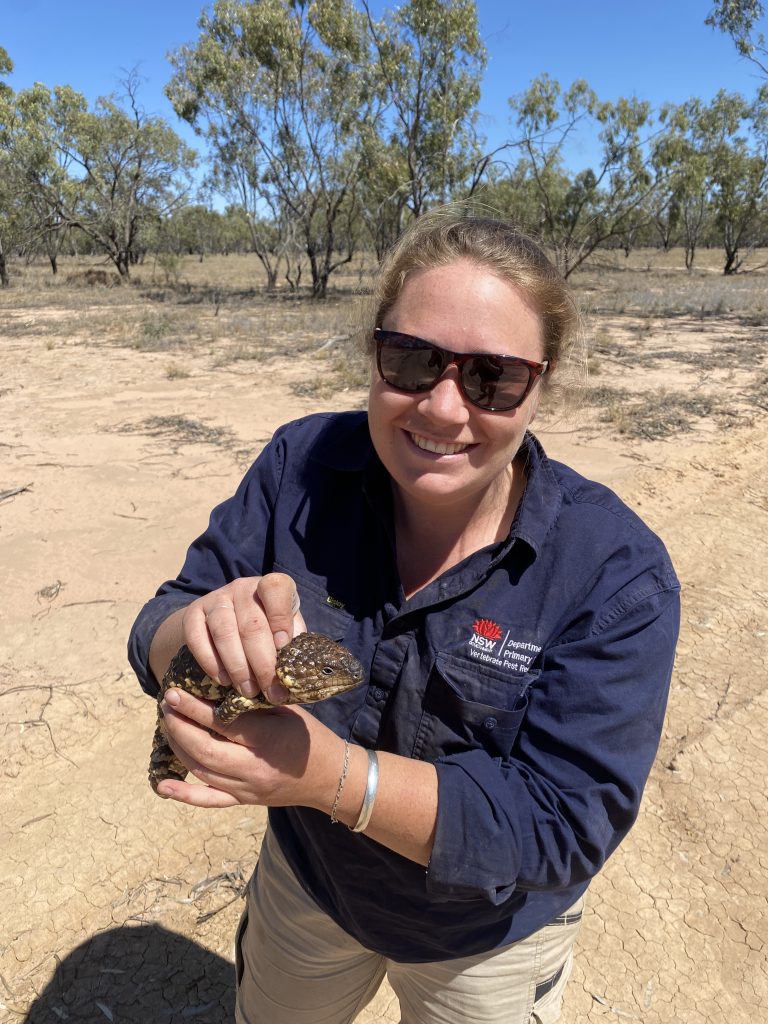 Lucy is a tireless campaigner for the industry and she spends a lot of spare time volunteering at country shows, as well as talking to school students about choosing a career in agriculture.
"Hopefully one of those kids might just go, 'You know what, this is all right. That chick didn't come from a farm! I can do this if I'm not off a farm.' So that's why I find Young Judges Competitions so rewarding," says Lucy.
Life-changing competition
Lucy was crowned 2016 Showgirl by the Royal Agricultural Society of NSW. The competition has since been renamed Young Woman of the Year. Lucy says that competition changed her life.
"I was raised in a single parent family in a small town. I didn't really have much life experience. I took on a lot of responsibility at an early age. I was struggling to find who I was and got involved with the Showgirl Competition. It truly has shaped who I am as a human being."
It's given me the professional and personal development experiences that I needed at that time to know how to give back to my rural community."
Lucy believes future answers to Australian agriculture could well come from fresh minds outside the industry. The students she speaks to are excited by what's ahead. They just need the knowledge and opportunities to come their way. Of course, Lucy is working hard to ensure they have access to all that and more.
Hear more stories just like Lucy's by subscribing to the Telling Our Story podcast on iTunes and follow podcast host Angie Asimus on Instagram for more updates.