Many of us have heard of mohair but for a fibre that's been around for centuries, there's still a lot we don't know. It is a textile made from the hair of Angora goats – animals that are native to the mountainous regions of Turkey.
The Sultan of Turkey first allowed the export of raw mohair to Europe in 1820. Now, they're raised in many other parts of the world, including Australia. Doing her bit to bolster the local population is a veterinarian from the NSW Riverina region who has fallen in love with the species and is the proud owner of 120 Angora goats.
Taking an unexpected path
When Dr Kiri Westphalen was studying vet science she always assumed she'd specialise in small animal surgery but found living in the city wasn't for her. Cattle and sheep medicine followed but wool science became a key area of interest.
The reason I picked goats is sheep are a little too normal for my liking!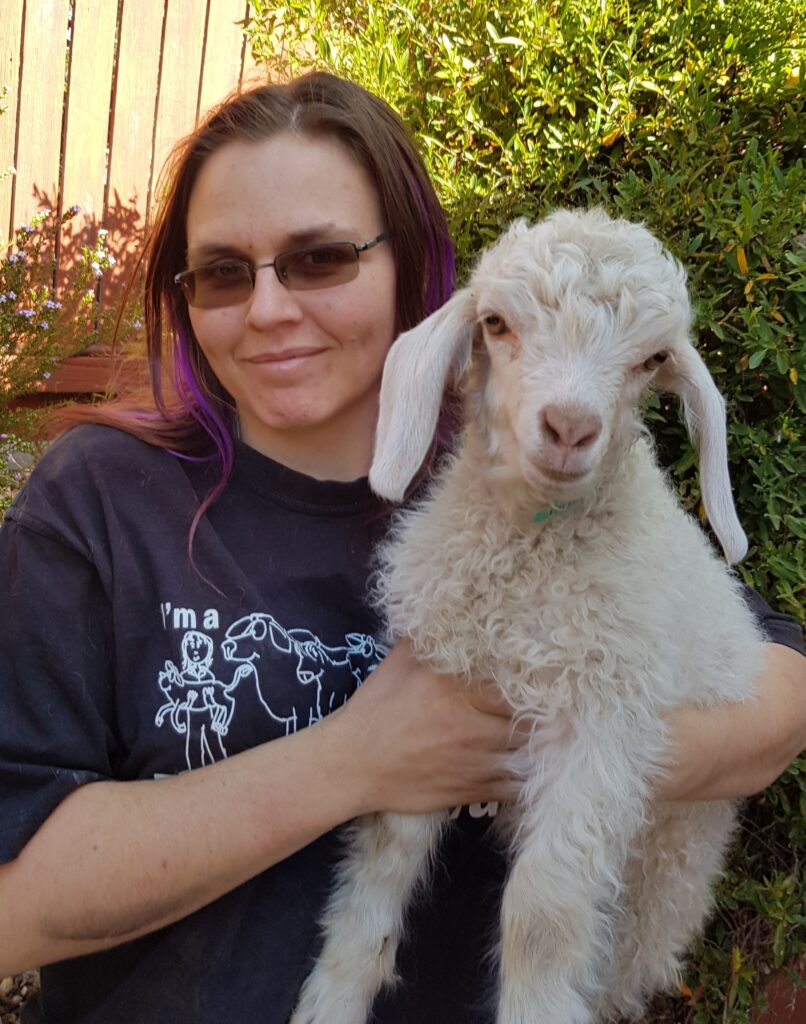 "Alpacas, I was a bit indifferent, and it's hard to market the fleece. Then, I came across another fibre producing animal, which were these goats. They were relatively easy to look after and easy to sell the fibre. So I gave it a go," Kiri explains.
She started with 24 and the farm has grown to 120.
An ancient fibre
Mohair has been used in parts of the world since fifth Century BC but given the incredible history of the fibre, Kiri says the venture has proven more challenging than she was anticipating.
I just figured you'd feed these things, they'd grow hair, off you go! Not quite that simple. There's more to it than I originally thought.
The perception of goats is they'll live anywhere and eat anything but when producing such luxury fleece, it takes a lot of time and effort. Kiri put her science background to good use, to find out why.
It's all about what you eat
It turns out, producing mohair is less about the genetics and more about the nutrition. "You've got to feed these animals exceptionally well to produce the highest quality fleece," she says.
Her research paper also looked into the high mortality rate among newborn goats. "That's what my future research will focus on, trying to get these kids to survive after birth a bit better." That comes down to producing more resilient goats.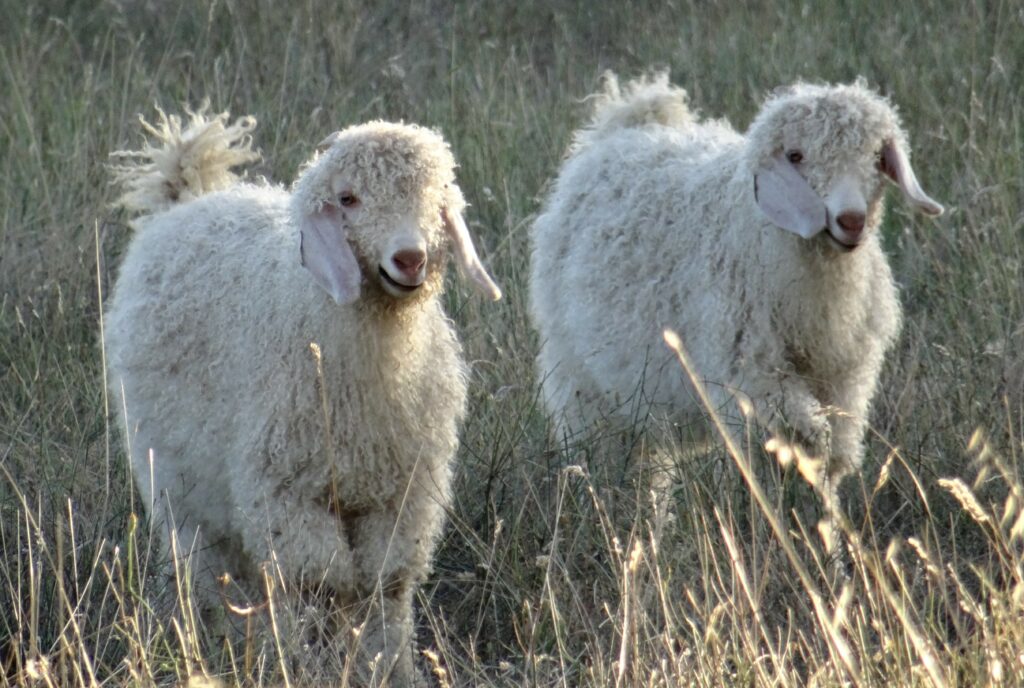 "If you've got an animal that has to be intensively fed and sheltered all the time and has no hardiness about it, producing these fleeces becomes a bit of a moot point. If they're not surviving, then what's the point?"
My hope is that we focus less on those mohair qualities and more on producing an animal that doesn't need such intensive care.
When that hard work pays off, there is a stunning fleece to work with. It takes on vibrant dyes, sheds dirt, has a natural sheen and even has a shape memory. "Oh yes! Having the fleece laid out in front of you on the sorting table is fabulous. It's just amazing. I can't get enough of it," she says.
Goats are shorn twice a year, as opposed to the more standard once a year for sheep. Given that, the fleece grows quickly and it's the fleece on the kids that's the most valuable. The goats produce 2-3 kilograms of fleece every six months and that takes up most of their energy – and Kiri's energy for that matter.
Kidding around
During kidding time, Kiri checks the youngsters regularly and hand feeds the poddy ones three times a day. "Given I do have to work full time, said goats do have to come to work with me! That's always a bit of a novelty for my nurses but they seem to enjoy meeting them. Then, it's rinse and repeat of an evening, checking everyone is okay overnight."
Angora goats are also deceptively small. A doe weighs just 40 kilograms, while a buck is up to 70 kilograms, which is tiny compared to meat goats. That why shelter is key to their survival.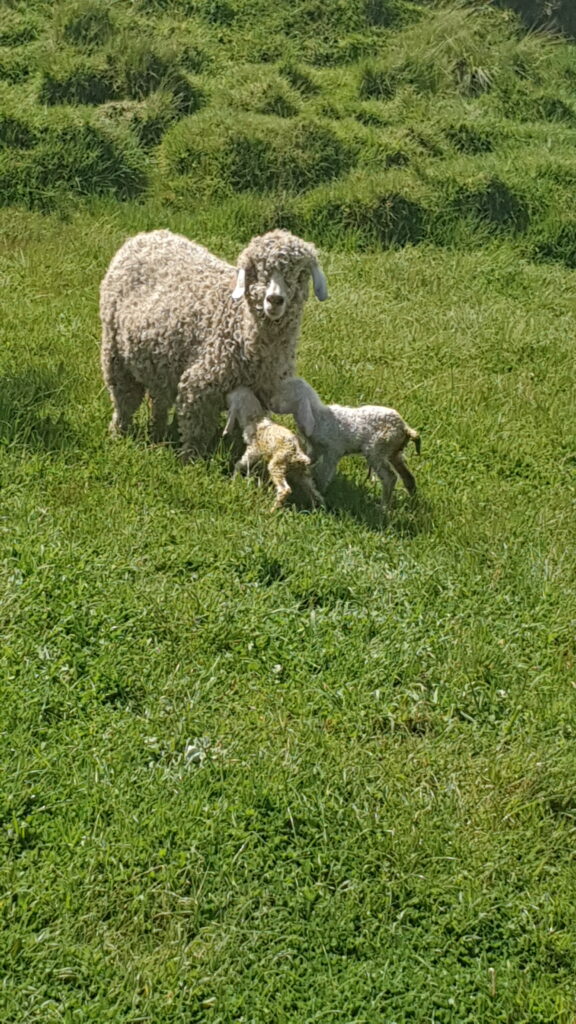 Luxury fashion
Dr Westphalen sends her stunning fleeces to South Africa for processing and from there, they are then used by some of the world's most luxury fashion houses like Armani. Mohair is also very popular for baby toys like teddy bears because texturally it's so soft and fine.
Kiri is currently in the process of building a shearing and kidding shed which will also serve as a research station. There, she hopes to continue delving into how genetics relates to the survival and fertility of the species. An important focus if mohair is to be successfully and sustainably produced in Australia for years to come.
Hear more stories like this by subscribing to the Telling Our Story podcast on iTunes (or wherever you listen to podcasts) and follow podcast host Angie Asimus on Instagram for more updates.