Two olympians from opposite ends of the earth are using agriculture to empower Ugandan women.
Love Mercy was founded by Australian Olympian, Eloise Wellings, and Ugandan Olympian, Julius Achon in 2010 in response to the devastation decades of civil war had on the country, particularly on Julius' village Awake in Northern Uganda.
"Even though the people always seemed joyful, there was a sense of desperation as well," Love Mercy Founding Director Eloise Wellings said.
Eloise's story
Eloise is a 5000 meter and 10,000 meter Olympic runner. She competed in the London Olympics in 2012 and the Rio Olympics in 2016. However before this she had three failed attempts at making the Olympics.
While in Portland, Oregon completing rehab on her foot in preparations for her third Olympics in Beijing, she met Julius.
"We became immediate friends. We both have the same sense of humour, we both have a strong faith and we both loved running," Eloise said.
After hearing his story, something like my injured foot became such a small problem and I gained a lot of perspective.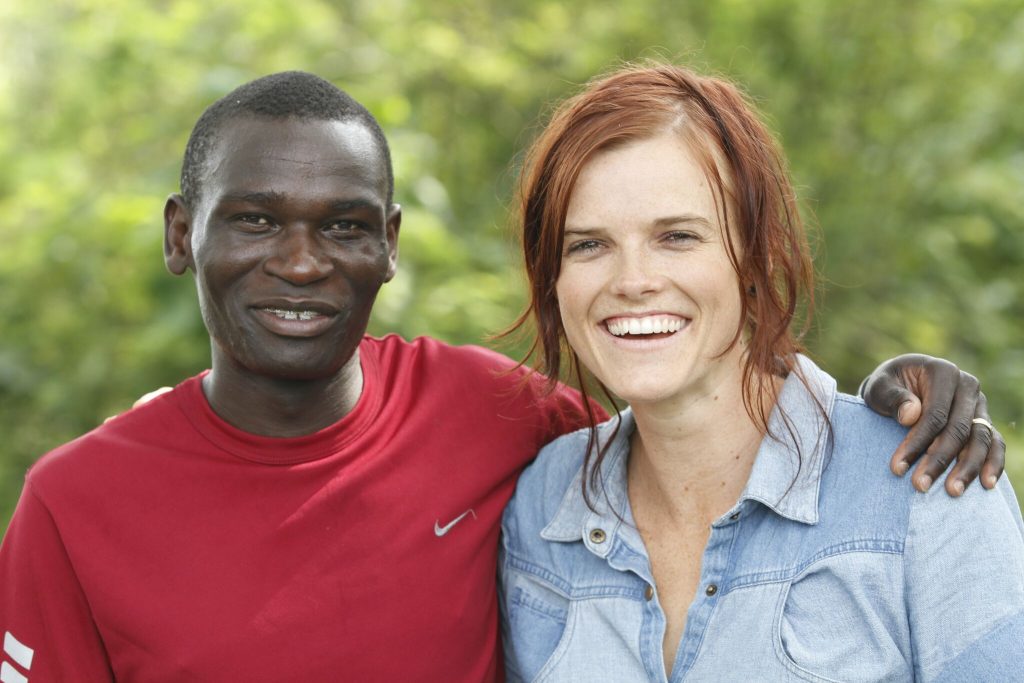 Julius' story
Julius grew up in the remote village of Awake in Northern Uganda in severe poverty and at the age 11 he was captured by rebel soldiers and forced to become a child soldier for three months.
After his escape he returned to school he realised his athletic talents and would run the eight kilometres to and from school every day to for training.
He was selected to run at the District athletics carnival but could not afford the bus ticket. To avoid missing out on competing, Julius ran 72 kilometres in 4 hours to make the carnival which he went on to win.
This was the first of many of his successes including being flag bearer for Uganda at the Sydney 2000 Olympics.
Julius took into his family, 11 orphaned children displaced by the war. It was after this time, when he was struggling to take care of the orphans that he had a chance meeting with Eloise and the seeds for Love Mercy were sown.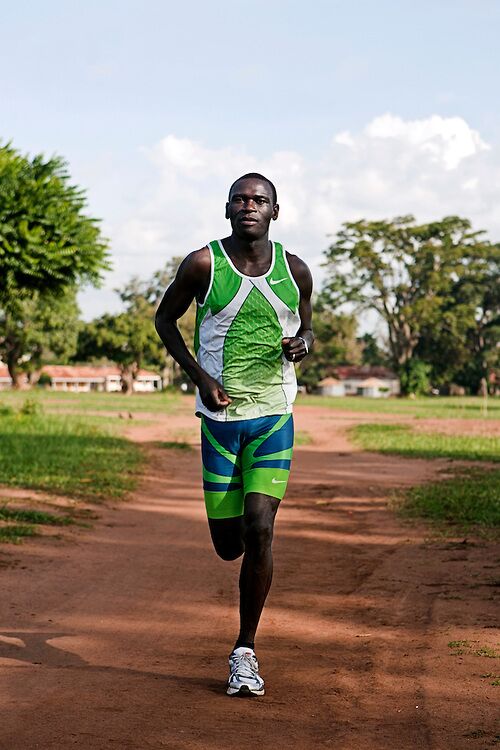 What is Love Mercy?
Love Mercy runs a program called "Cents for Seeds" where a $30 donation provides a Ugandan woman a 30kg loan of seeds. Primarily rice, beans and sesame crops are grow from these seeds.
The women also receive a farming tool and agricultural training from a trained agriculturalist to learn how to grow, harvest and get the most out of her crop.
One bag of seed can yield up to 300kg of food. The women then have food for their families and are able to sell that food at the marketplace so they can send their children to school, afford medical care, and pay for household items.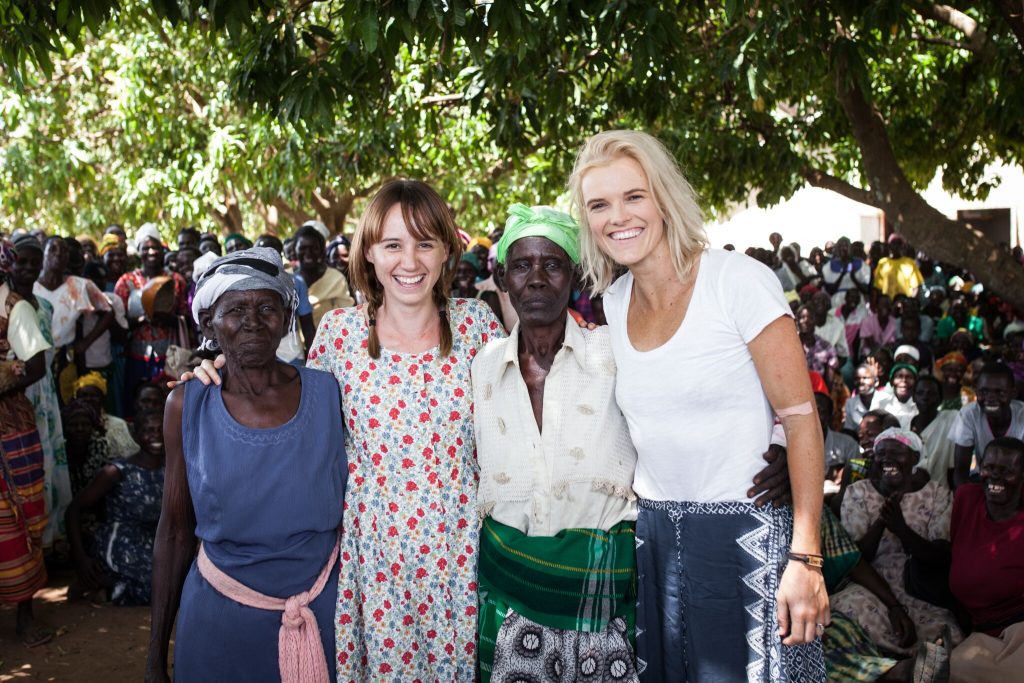 The $30 loan is then returned at the end of the season and passed onto another woman and her family.
We started Cents for Seeds with 100 women in 2010 and now we have distributed more than 13,800 loans just this year.
"It is actually taking away the need to sponsor individual children by empowering the family unit and allowing them to generate their own income through farming," Eloise said.
The soil in Uganda is incredibly fertile and it has been said that the soil in Uganda, when used to its full capacity, could eradicate poverty and hunger in all of Africa.
We are not giving these women a hand out, it's a hand-up. The soil is so fertile that these women are just using their strengths and we are giving them the tools to do so.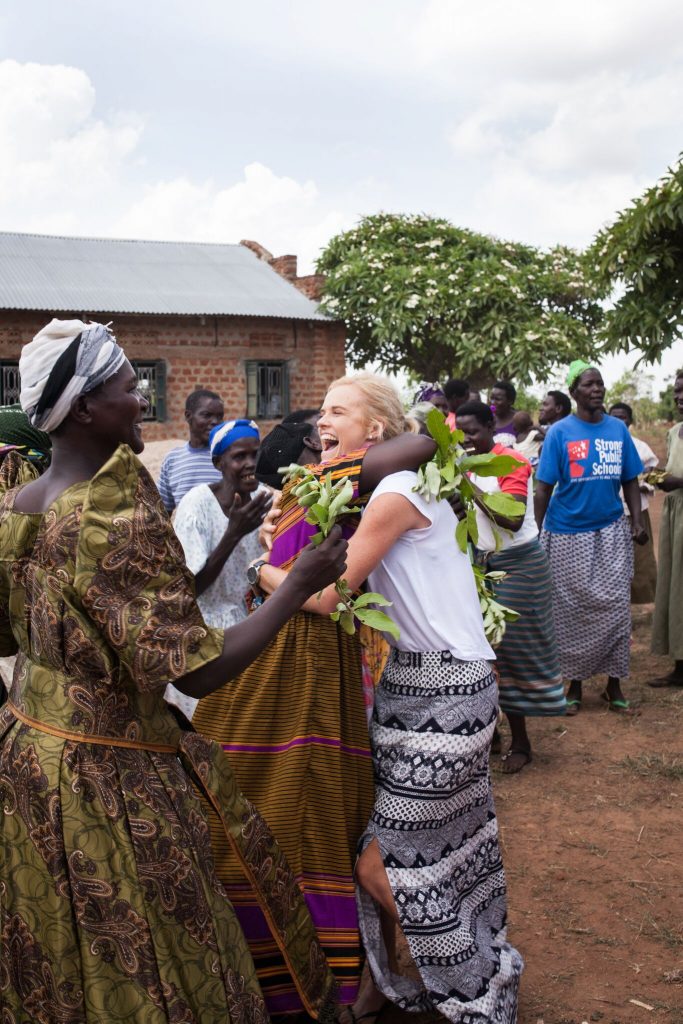 On Eloise's first trip to Uganda, to visit Julius for his wedding, she described the trip as a harrowing experience and described one image that haunted her all the way back to Australia.
"I remember one scene, a little boy. This boy was clearly malnourished and was about five years old. All I had was a lollypop in my bag to give him.
We sat with the people in the community, which was about 800 people, and I could not stop looking at this boy who was starving.
"That became the image for me to go home with and make sure we did something about this, because it was unjust."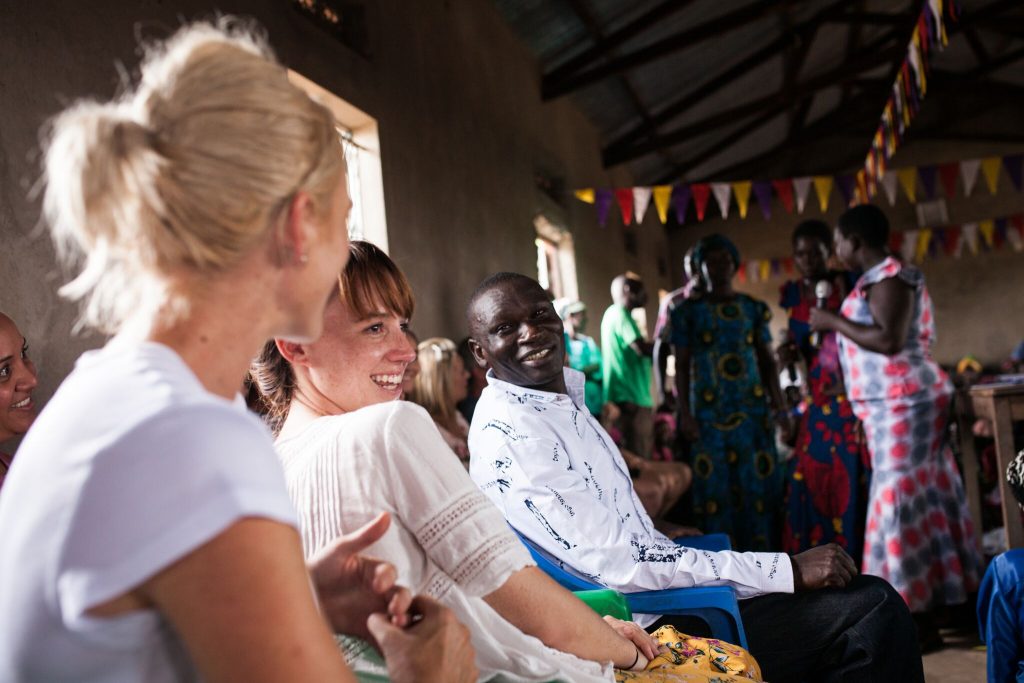 The Ugandan villages who receive seed donations from Love Mercy are now peaceful, prosperous and are moving on with their lives after the war according to Eloise.
One woman told Eloise "My life is important now. I used to have nowhere to run from my problems and now I can fix them on my own."
These women are so strong and hardworking. What I have learned of resilience in my running career I've learned from these women.
For more information about Love Mercy and the amazing work they do visit www.lovemercyfoundation.org