All Aussies have two things in common:  we care about their health and wellbeing and we care about the environment.
It's a fun (and fair dinkum) fact that if you are eating within the Australian Dietary Guidelines, you're helping the environment. Australian Farmers explains.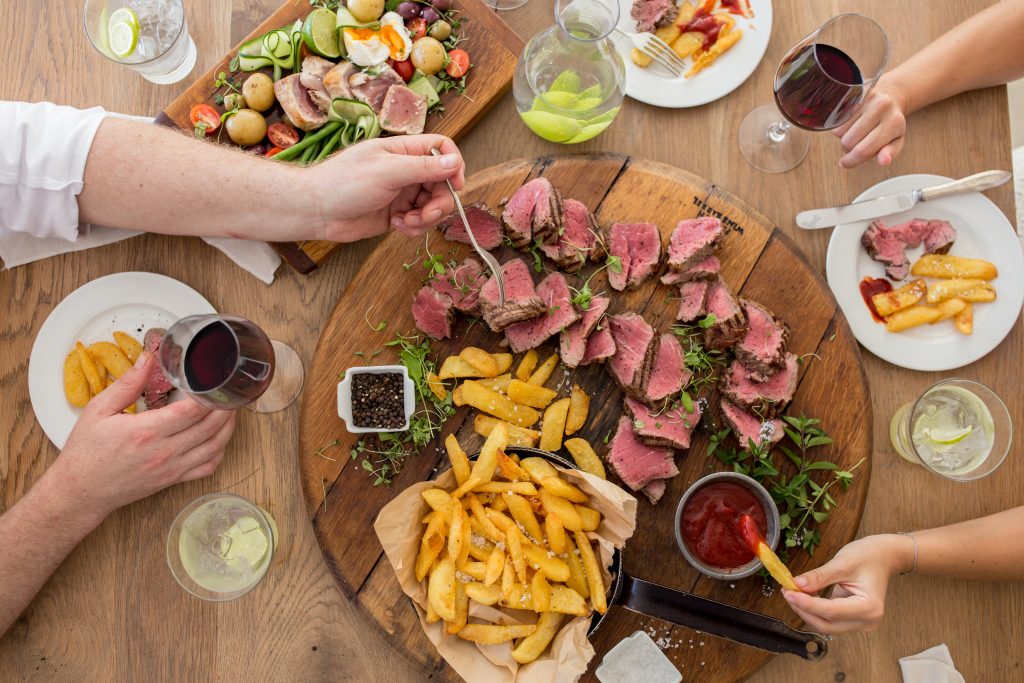 Australia's red meat industry has been working tirelessly for decades to make farming practices as environmentally friendly and sustainable as possible.
"As producers, we take seriously our role in the maintaining the health of the environment and our customers," National Farmers' Federation's President Fiona Simson said
"We know Australian families want to eat a healthy and balanced diet of which red meat is absolutely a part," National Farmers' Federation's President Fiona Simson said.
As managers of more than 50% of Australia's landmass, Cattle Council President Tony Hegarty said farmers cared deeply for the environment and its sustainability into the future.
"A healthy environment is the foundation of everything we do. Without it, we simply could not produce the high quality red meat we are renowned for."
What does a balanced diet look like?
The recommendations for a balanced diet, in accordance with the Australian Dietary Guidelines, include the consumption of 130 grams of cooked and lean red meat every second day to build and maintain protein, iron and zinc levels.
This recommendation is in conjunction with five serves of vegetables, two serves of fruit, two serves of dairy, two litres of water accompanied with mostly whole grain wheat products everyday.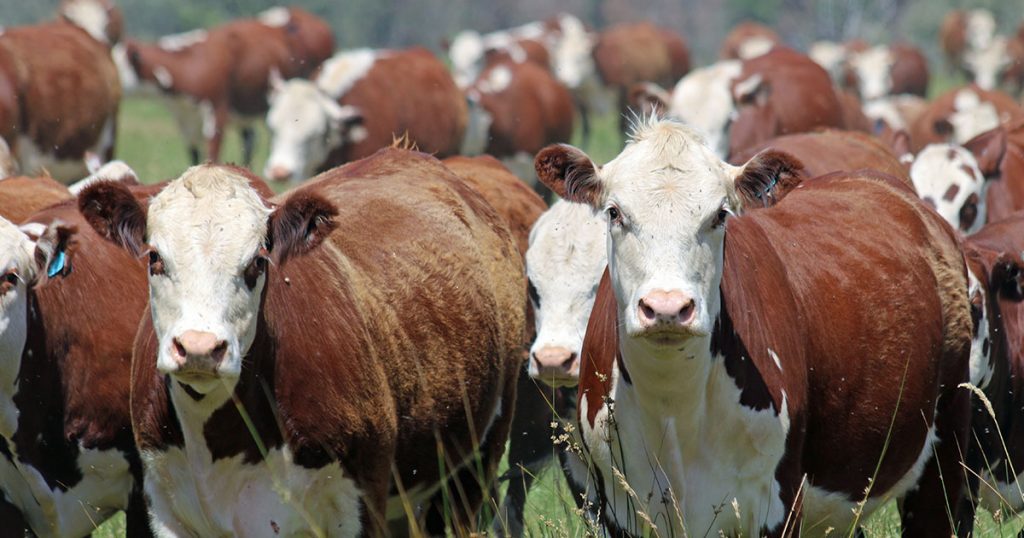 How is this helping the environment?
The red meat sector has made significant progress towards reducing its carbon footprint, reducing emissions by 45 per cent between 2005 and 2015. With the current rate of innovation, research and developing farm practices, Australian agriculture is trending towards being carbon neutrality by 2030.
In 2017 the sector developed a sustainability benchmarking tool, placing "climate" as one of the six priority areas in the Australian Beef sustainability Framework.
Emissions have been reducing over the past decade in each stage of the red meat supply chain.
On farms an increased focus on improved productivity through genetics, improved pastures and the introduction of legumes the industry have been able to both improve production and reduce emissions.
At feedlots, research has improved productivity through high-quality feed to reduce emissions. Feedlots are also re-using methane as a renewable energy source, and recycling manure to reduce emissions and create a resource from a waste product.
Processing plants generate large quantities of wastewater that is rich in organic compounds and produces methane that if not captured, is released into the atmosphere. The sector have been capturing methane as a source of renewable energy which reduces greenhouse gas emissions and electricity costs from meat processing.
Farmers have you covered 
So, when it comes to catering for your dietary needs and your environmental conscience, Australian farmers have your back. Go forth, enjoy your classic Aussie meat and three veg meal, knowing the environment is in safe hands!