It wasn't the path Jaz Stewart had planned, trekking thousands of kilometres across Australia's wide brown lands to work on a remote cattle station and finding a best friend in a camel. She was supposed to be in Canada's vastly different landscapes, enjoying a gap year – or two – before returning home to university. Of course, Covid kicked that idea to the kerb.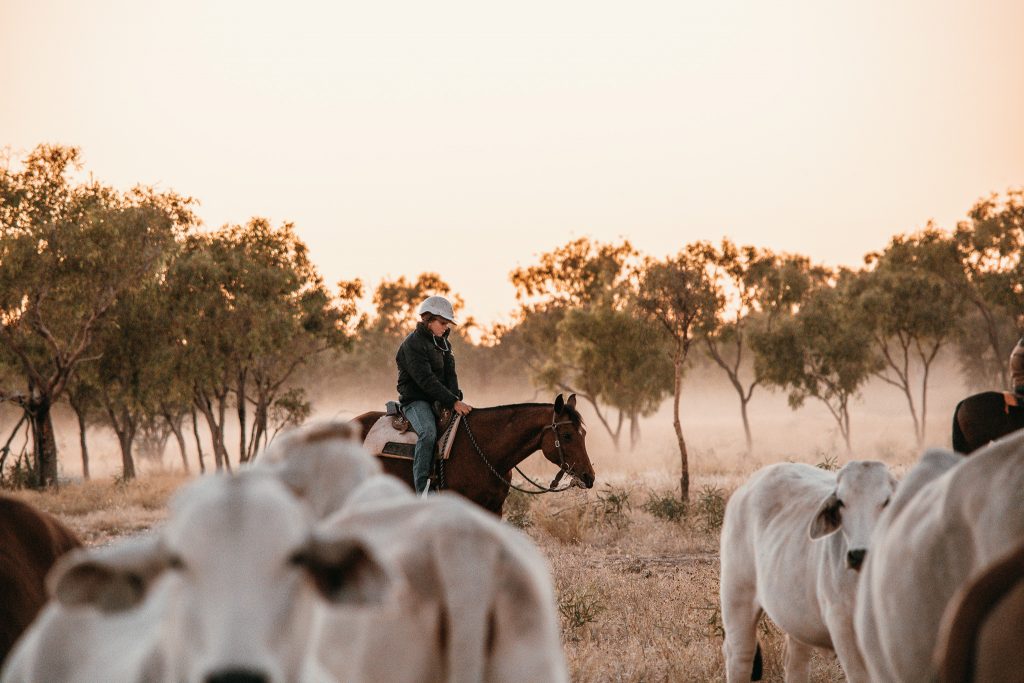 Jaz moved to Flora Valley Station, about 4,000km from her home in Moree in NSW, in 2021 after spending two years working in a Moree café post school.
Working hard in Western Australia's Kimberleys has turned into a new lifestyle, career and home for Jaz. It's also enabled Jaz to develop her flair for photography, something she's now taken to a professional level as she captures the deep reds and browns of WA's station country and the personalities of the people who live there – and it's the lighthearted insights into what ringers do with their time off that caught our attention when we first met Jaz in our series, Photographers we love to follow.
Calli the camel
Coming on as a station cook, it wasn't long before Jaz ventured out of the kitchen to check out the cattle work, camera in hand and "couldn't stop snapping".
"After watching for a while I got the hang of it and they started giving me jobs to do too!"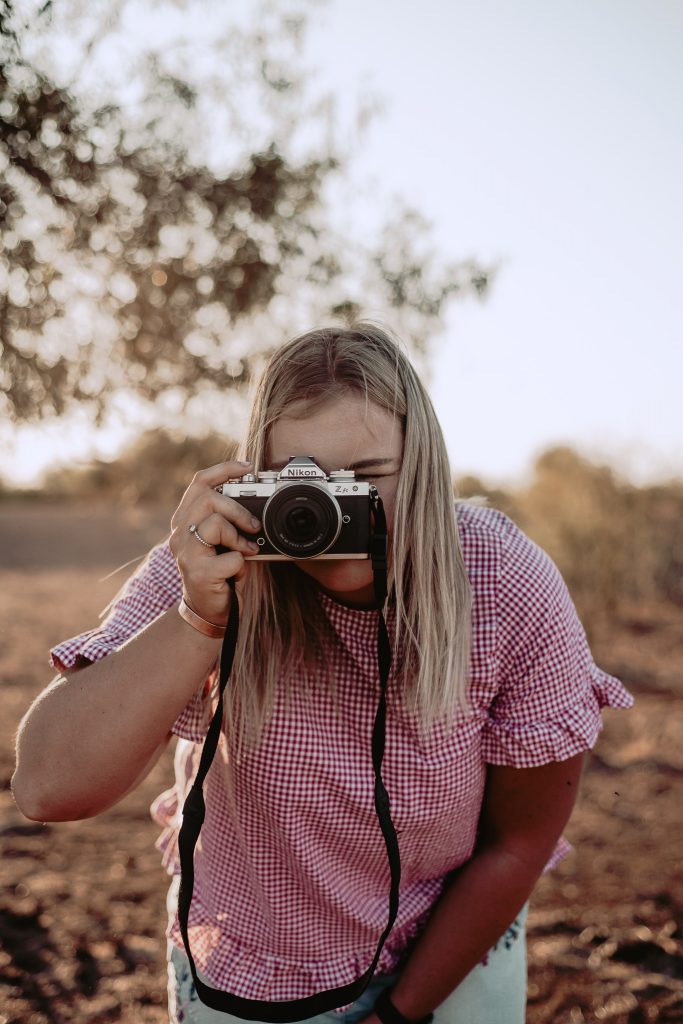 Despite being on a property that runs about 42,000 head of cattle, we need to talk about Calli the camel.
Separated from her mum and left stranded after a bushfire, Jaz's manager found the baby camel while on a stock camp. "Being super friendly they started to feed and look after her," Jaz said.
"Due to their company policy, they could not keep her so brought her over to the Flora Valley homestead in the back seat of a minivan and I bottle fed her for a few months.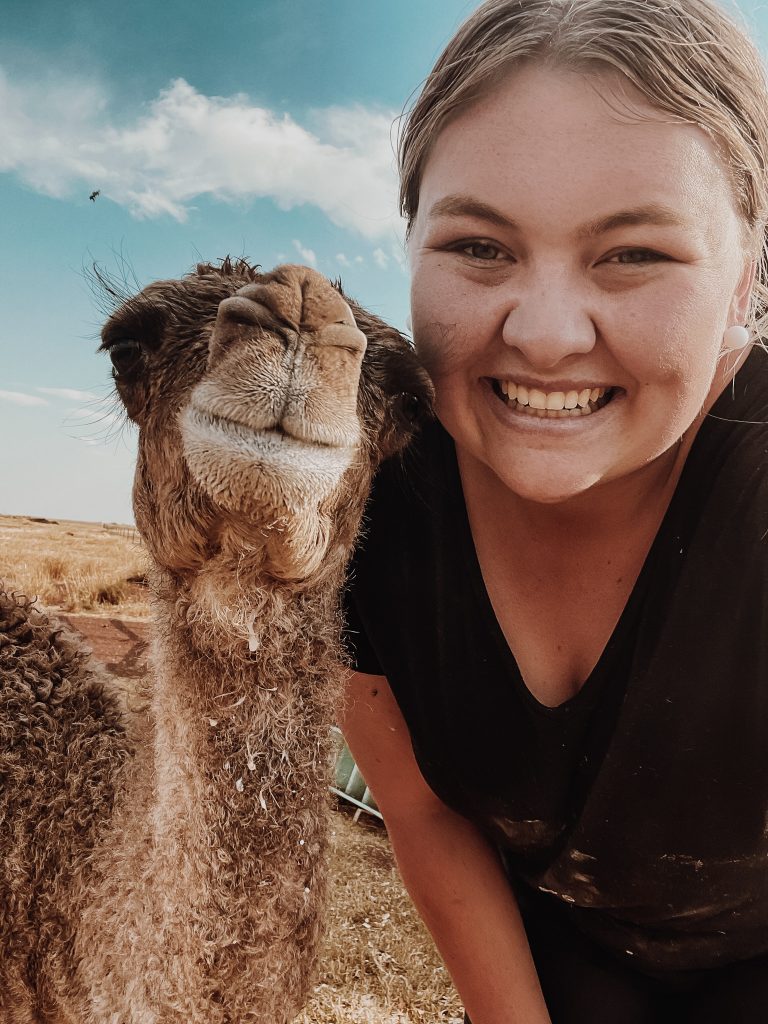 "She ran with the poddy calves. At the start she was loud and would bellow (annoying every ringer), but as she got bigger we were able to put her out in a paddock and now she is so happy just walking around with the same poddys.
"When I walk into the paddock and she sees me, I will call her name and she just comes running up for scratches. We have so many horses here and horses HATE camels, so the first few months were really funny as they all got used to her."
From Sydney schooling to a career in the Kimberleys
Jaz didn't grow up on a farm, but was surrounded by machinery and farming through her family's earthmoving contracting business. Her high school years were spent at a Sydney boarding school – a far cry from her new life in the Kimberleys.
Never in a million years did I plan to or think I would end up living in the Kimberleys. But here I am.
"I was one of the lucky ones who landed an amazing job right from the start. With intentions to be here six months and continue travelling, I am into my second year and still love it!"
It's been a big lifestyle shift, going from a busy café to being two hours from the small town of Halls Creek. While the isolation can be challenging some days, Jaz isn't complaining about the 25-30°C days while her family back home are freezing with 10°C maximums.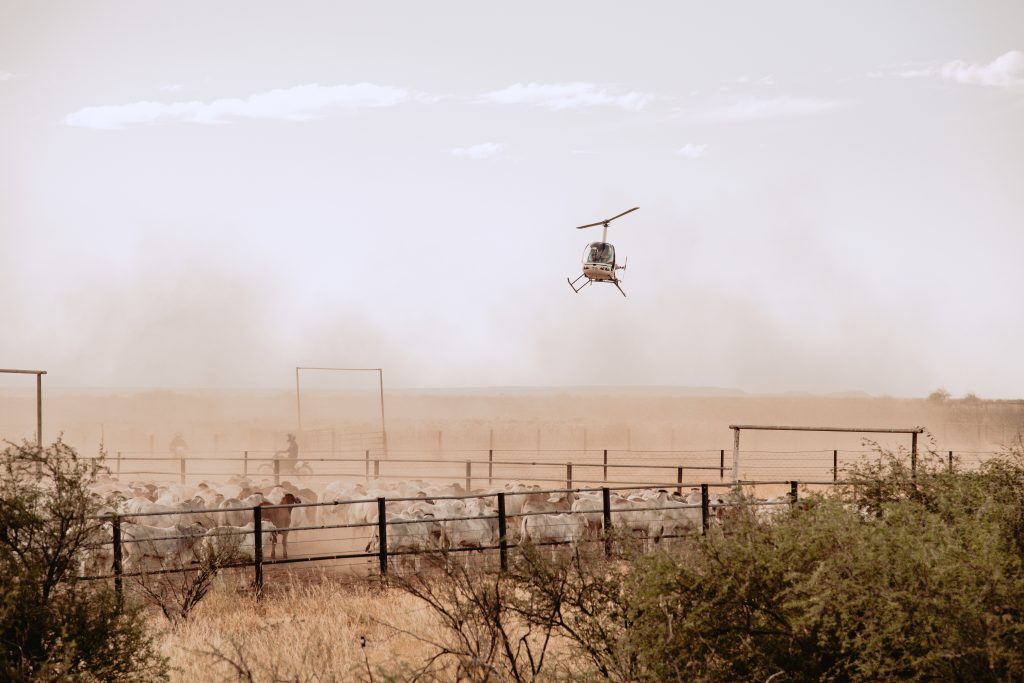 Station life a game changer
"I was planning on studying primary education at uni, and this plan has definitely changed. I have been able to really see what the world has to offer and I believe I should explore it while I can.
This experience has also opened so many doors. I have learnt more than I thought possible and now have connections across Australia.
A career in agriculture and maybe tourism is now on the cards. "I love the Kimberleys and could definitely see this being home for a while – between travel of course!"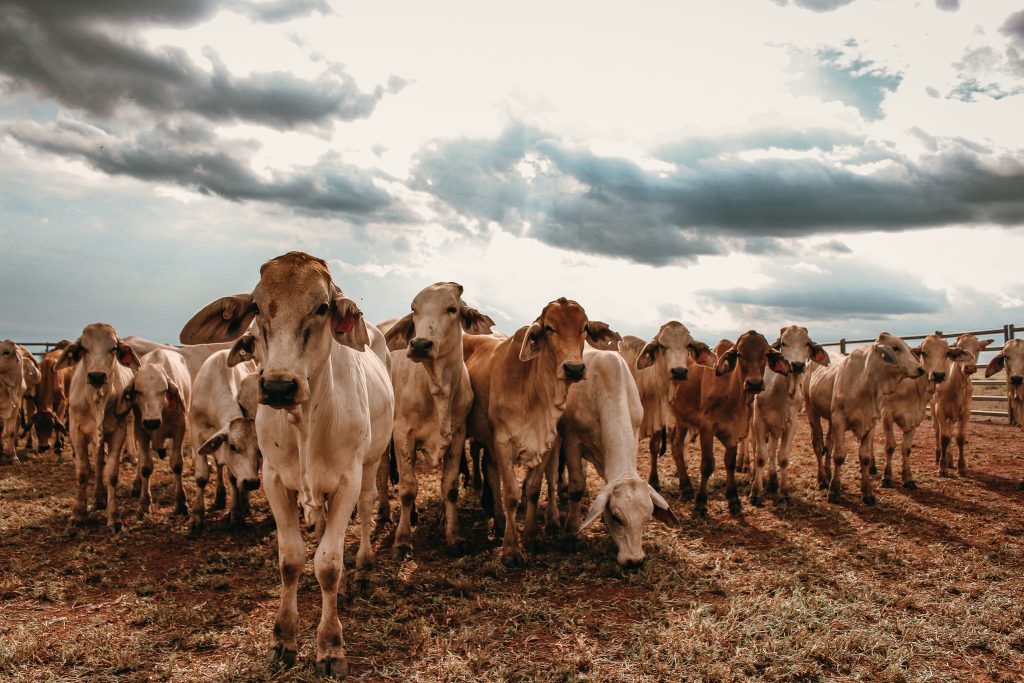 Jaz advocates to others to "give it a crack" and try life in the outback, even if it's just for a few months.
"Every day can seem like a new challenge, something new to try, something to fix or just another long day! But sitting down for dinner with everyone telling yarns and smiling is all worth it.
"The opportunities are everywhere. And if anything, you will make some lifelong friends that are golden."
Follow Jaz's outback life on Instagram: jaz.stewart.photography