Best practice agriculture is not a new phenomenon when you've been in the same industry for six generations.
For one New South Wales, Southern Tablelands based wool growing family, the ability to embrace new ideas, meet evolving market demands and adapt their operation to suit their land type has always underpinned the family's approach to business.
Dynamic brother-and-sister-team, Luke and Kelly Dowling, alongside parents Eric and Kim, run a large-scale fine wool enterprise across a number of properties, primarily along the upper reaches of the Lachlan River in the Gunning and Dalton districts, just north of Canberra.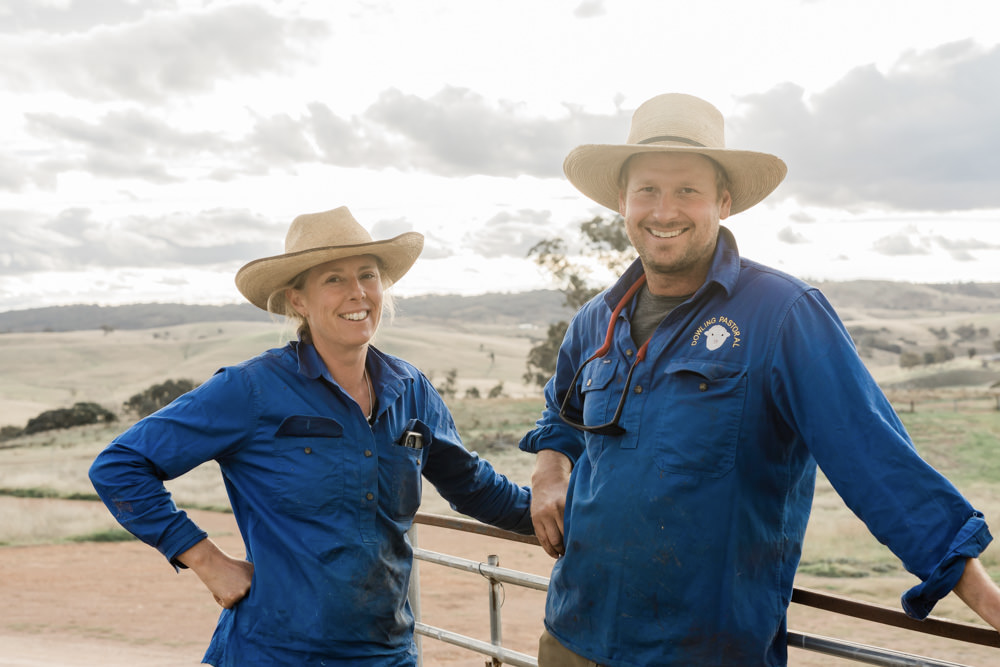 While wool growing has been a family business for six generations of Dowlings, Kelly said her family – and especially her father Eric – always had an open mindset to change in order to grow.
Sustainability is a big part of that, she said.
At the heart of it is best-practice animal welfare and responsible land management, especially in relation to trees and waterways.
In the past year the Dowlings have signed on to the Responsible Wool Standard (RWS) – a voluntary global accreditation program for the wool supply chain which audits strict adherence to high-level animal welfare and environmental specifications.
The practice of mulesing sheep is banned under the standard, while there are also several requirements in relation to chemical use, shedding of animals and paddock shelter.
The Dowlings began to phase out mulesing three years ago and moved completely to non-mulesing one year ago.
Kelly said while many elements of the RWS program just formally acknowledge the way they operate anyway, it has made them adapt some parts of their enterprise to continually ensure their animal welfare practices meet or exceed community and market expectations.
Quality of shearing, animal transport, the way we contain sheep before shearing, and the shelter requirements for our animals are all very strict and we've worked hard to ensure we meet all those requirements.

Kelly Dowling
"There are a number of environmental requirements too, which prompted us to get involved with a couple of great initiatives to preserve and protect Box Gum grassy woodland areas, as well as a paddock trees project to help protect the superb parrot."
"Many elements of the program we were doing anyway, and other elements were things we always wanted to do, and it's helped us take that step."
Luke said the RWS program was helping cement high-quality market access because most of the luxury European retail market for wool was now aligned with RWS.
"It's helping to open some markets, those luxury retailers want sustainable products, and they want the wool they sell to have all the green credentials."
It means we're able to sell our fine wool with the verification we're a green, sustainable industry which is focused on animal welfare.

Luke Dowling
Luke said the family business was always evolving, helping it stay profitable and productive.
"We're always open to new practices," he said.
Eric has benchmarked the Dowling wool business against other wool enterprises since the early 1980s, which Luke and Kelly said has provided not only long-running datasets on business performance, but also an invaluable insight into things they can do to continually improve their business.
Kelly said the family was now concentrating on building soil health which would also help drive productivity and increase their sheep carrying capacity.
"We're also focusing heavily on genetics to maximise our productivity, picking the best genetics to put back into our flock."
We're always interested to learn what else we can do to make things better and improve our business.

Kelly Dowling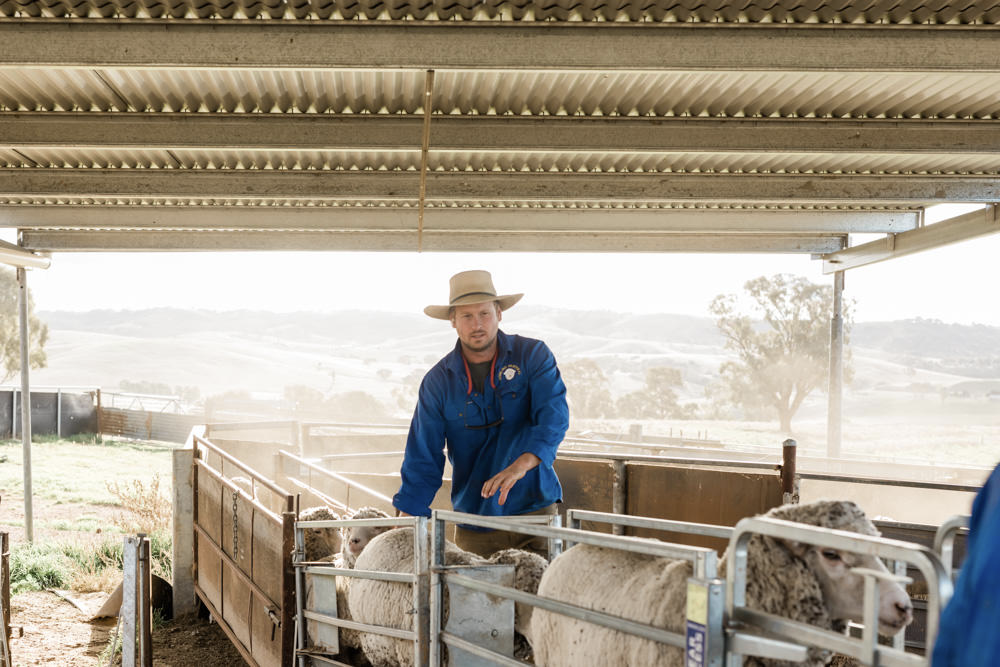 THE RWS PROGRAM
The Responsible Wool Standard is a voluntary standard that addresses the welfare of sheep and the land they graze on. It is administered by a global textile industry change advocacy organisation, The Textile Exchange.
The Responsible Wool Standard is a tool to recognise wool industry best practice, ensuring wool comes from farms that have a progressive approach to managing their land and practice holistic respect for animal welfare of the sheep.
More information about the RWS Program can be found, here.
Anyone interested in learning more about the world-leading practices used by woolgrowers, check out Trust in Australian Wool to find out how Australia produces 'the best wool in the world'.