A young farming couple has turned the traditional notion of a trip to the butcher on its head, developing a subscription-based "eaters club" home delivery service – now one of Australia's largest suppliers of grass-fed and organic beef outside the major supermarkets.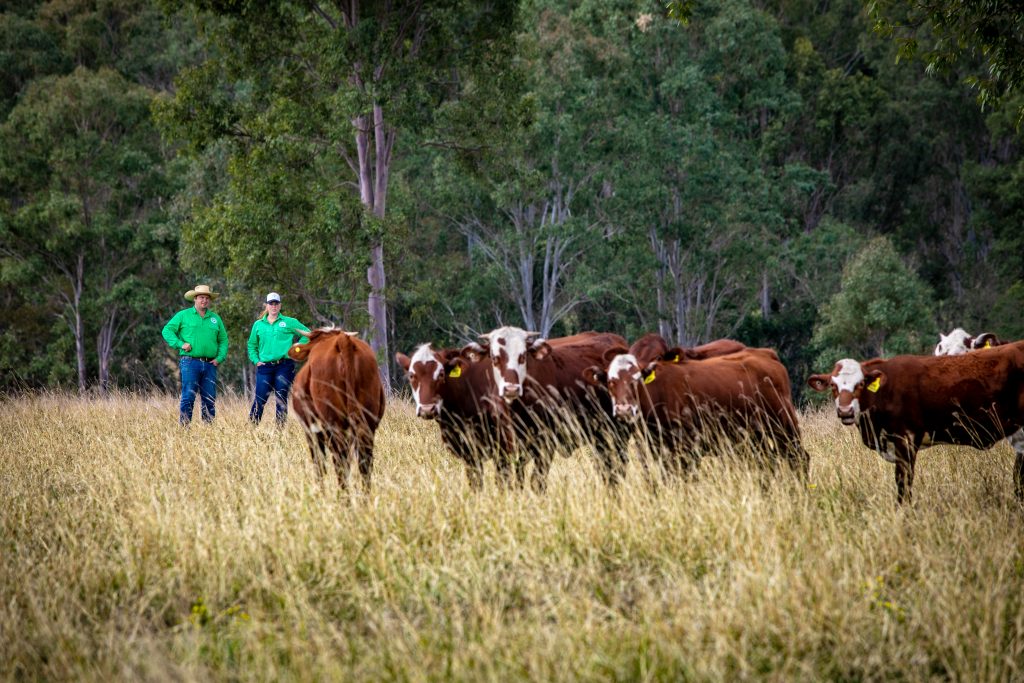 The stellar growth from a drought and bushfire hit small cattle farm in 2017 struggling to meet costs into a "direct-to-customer" model supplying beef, lamb, pork and chicken to 20,000 members is extraordinary and testament to the vision and innovation of Bianca Tarrant and Dave McGiveron.
Bianca and Dave borrowed heavily to get a start with their own farm outside Casino in NSW's Northern Rivers region.
A couple of good years were soon followed by bushfires and unrelenting drought, while fluctuating saleyard prices meant they were almost on their knees before they'd even had a chance.
With bills mounting and the pressure high, the young pair decided to try their luck at selling meat directly to customers online.
In 2019 they created a Facebook page advertising deliveries an hour or two from home. Demand skyrocketed within months, with more farmers needed to help meet supply, leading to the launch of Our Cow.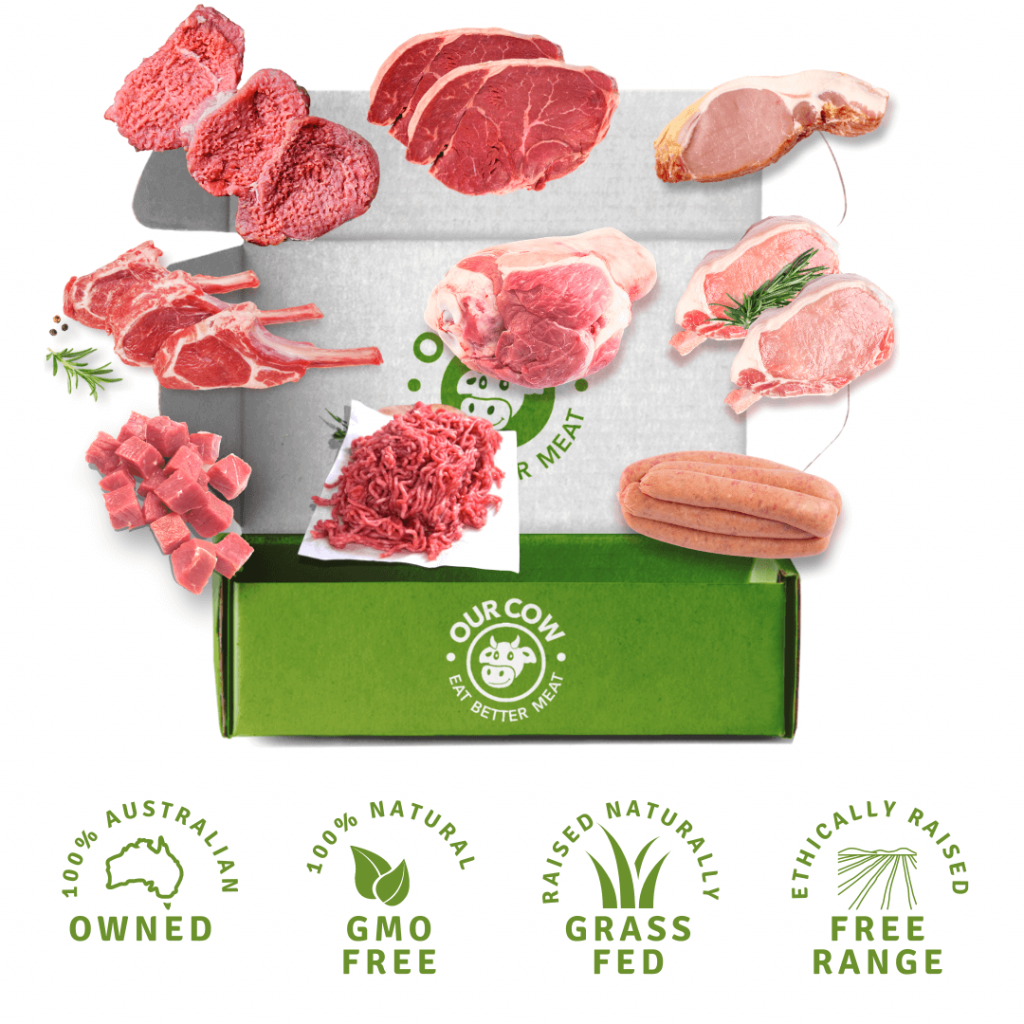 Connecting farm to food = informed choices
Well before COVID-19 drove shifts in consumer behaviour and patterns, Bianca and Dave were acutely aware of the growing consumer appetite for safe, quality meat, produced ethically and sustainably.
They were also mindful of a community desire to support farming businesses – not necessarily through handouts or charity, but with their purchasing decisions.
"Before we'd launched the business, I'd seen just how much support there was out there for farmers while we were battling the drought," Bianca said.
"It made me think 'why does this have to end when the drought ends?'
"City people don't have to dip into their pocket during the drought to helps us. They can support farmers bu buying good quality meat."
That was the lightbulb moment, underpinning the booming success story they've created in just under two years.
"We'd been weaner producers, turning off weaners at the saleyards. We had a major bushfire which took out 70 per cent of our farm, followed by drought in 2019.
"I woke up one day and said we can't keep going. We weren't making money or covering our costs.
"We thought at least by selling our meat online, we controlled the price. The prices didn't change from week to week like they do in the saleyards.
"But we quickly realised after our first few sales that there were also a lot of customers out there who were prepared to pay that bit more for quality.
Consumers are also looking for a connection to where their food comes from.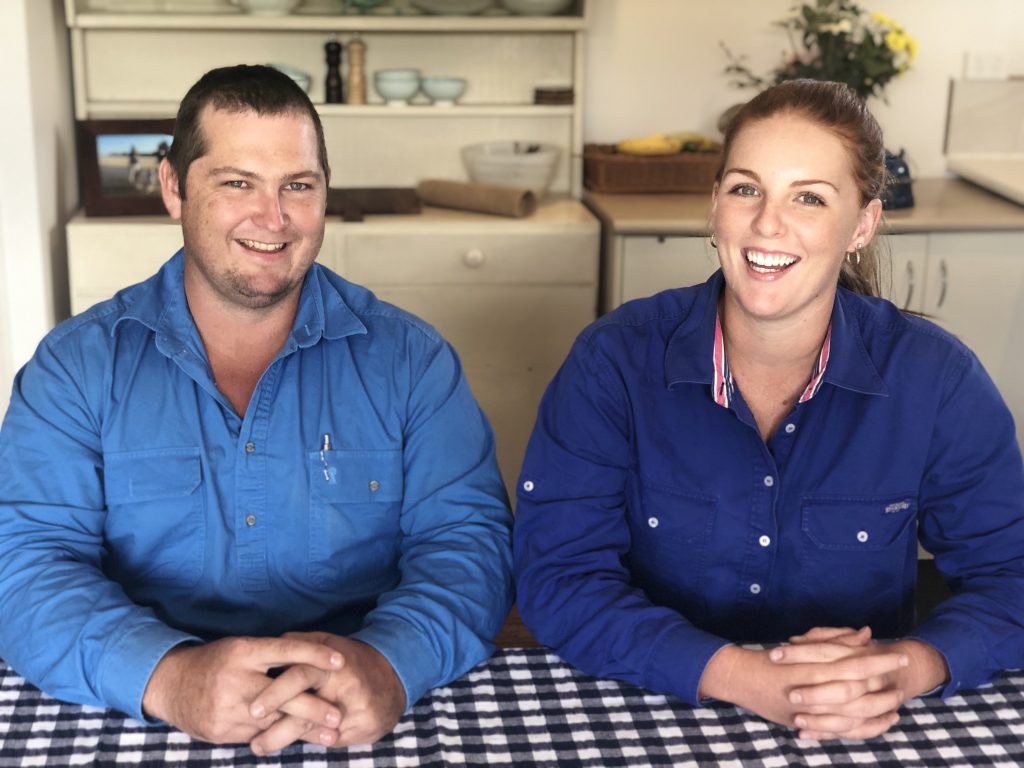 "We've been able to tell that story and provide that connection."
Through its subscription service, customers join the Our Cow meat club and subscribe to a customisable box of beef, lamb, pork and chicken which can be delivered at either two-, four- or six-week intervals.
Within a year the couple moved from taking orders through Facebook to leasing a butcher shop and employing a butcher to cope with demand. They established the Our Cow online platform, and then COVID hit.
Bianca says Our Cow went into "overdrive" as people scrambled to source convenient, good quality food that could be home delivered during lockdown.
Their customer base soon spread to all the major cities right across the east coast of Australia.
"It was unlike anything we could have imagined."
In February this year they took the next step, leasing a processing plant in Casino to enable a higher volume of processing, grow their supplier base and ultimately service more customers, which employs 30 local people.
Shaking up how we buy our meat
Goals have always been important to Bianca and Dave, giving them focus as they navigate the rapid growth of the direct-to-customer market.
In 18 months, their turnover grew by a mind-boggling by 3100 per cent.
Bianca says she and Dave want to grow to a point where they have a major impact on the meat and livestock industry and the returns for farmers.
"We feel we can make a real difference in the meat and livestock industry and help achieve fair prices for farmers if we can grow our customer base to 75,000 in our club," Bianca said.
"When we do that, we feel we will have a real impact on our industry. We will really shake things up."