Every January Australians eagerly await the release of the Australian Lamb summer campaign, a tongue-in-cheek poke at Aussie culture and inspiration to fire up the barbecue.
Driven by Meat & Livestock Australia (MLA), this year's advert mocks the overuse of the term "Un-Australian" to remind Aussies that our collective differences are cause for celebration, not division.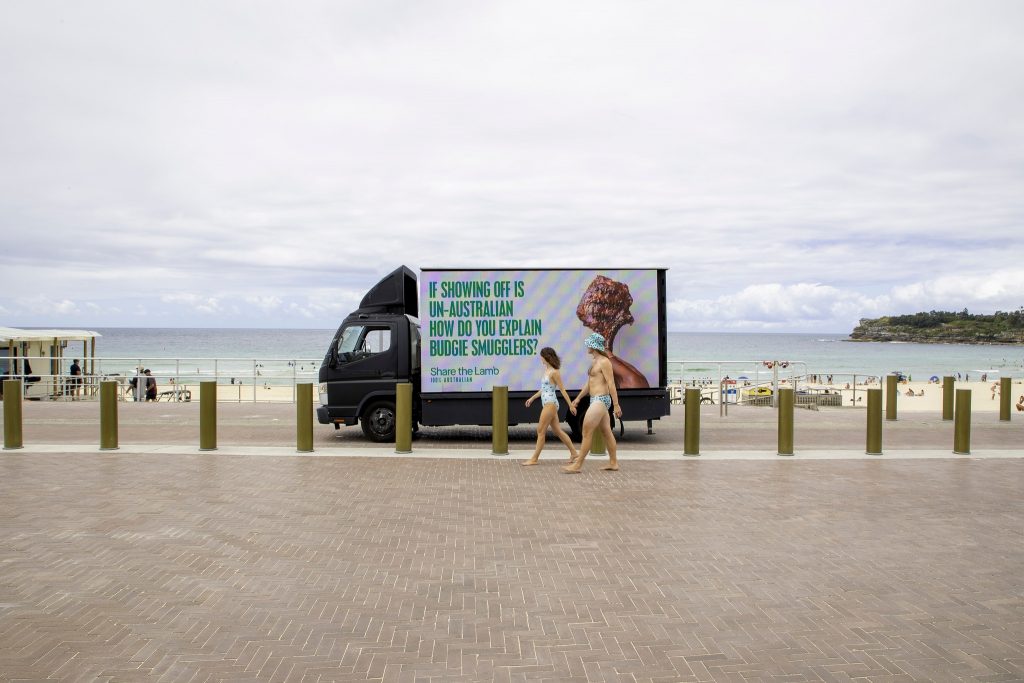 "Every summer, we like to choose a relevant yet light-hearted topic that gets everyone talking," MLA Managing Director Jason Strong said.
This year we're focusing on the term 'Un-Australian' – something that we believe is being used way too much.
"I hope you enjoy the campaign as much as we did making it."
The long form advert imagines an alternate reality which sees people being called out for being "Un-Australian" before being banished to "Un-Australia" – an infinite cultural exile.
In the lifeless desert, we meet Aussies who've committed offences, from switching off the test cricket and eating a meat pie with a knife and fork, to not knowing the second verse to Khe Sanh.
When Lambassador Sam Kekovich appears, overseeing a sizzling BBQ and perfectly searing lamb, it's clear that all this "Un-Australian" dobbing has gone too far.
Check it out… it would be un-Australian not too!
To learn more about the campaign and to find recipes and cooking tips visit Australian Lamb.