With many kids hard at work learning from home across the country, there's never been a better opportunity for parents to talk to their children about where food and fibre comes from – and the incredible science behind it! To help families celebrate this National Science Week, the team at Australian Farmers have compiled their favourite learning resources, covering a range of topics, industries and education levels so children aged 4-18 can explore the scientific world of agriculture!
1. George the Farmer
Farmer George, with the help of friends Simone and Ben, take younger children behind the gates of Australian farms to explore where their food comes from and how it makes its way to supermarket shelves. Explained through short, informative and easy to consume videos, George the farmer and friends help tell the story of agriculture with song and dance (as well as entertaining skits!) to keep young minds engaged and learning.
The 6-7 minute fun musical videos are accessible on YouTube and ABC iView and are complemented by their free curriculum-aligned educators guides for Foundation – Year 4 levels covering STEAM subjects.
Get the kids up boogying with George, Ben and Simone and then set a task such as designing a robotic dairy, creating art from seeds or making butter from scratch. Each topic's guide is over 60 pages and is jam-packed full of exciting activities. You choose how long you would like the Festival to go for — 7 minutes or 45 minutes.
2. Cattle and sheep farming today
Created by MLA, cattle and sheep farming today contains several fun farming education resources, including:
– Facts for students – information about cattle and sheep farming, caring for animals and the environment, technology use on farms and more.
– Lessons & activity sheets – a six-topic unit of work, extra curriculum-linked lesson ideas and activity sheets to explore the topic of cattle and sheep farming in your classroom. There are also curriculum tables for years 4 to 8.
– Extra resources – an interactive board game, videos, a virtual excursion booking facility and a list of useful websites to further explore cattle and sheep farming.
3. Cotton classroom
Australian Cotton's dedicated cotton classroom caters to students of all ages (including pre-school!) in their educational videos and resources. From how to grow a pair of denim jeans to 'Meet a Grower' videos – students can learn about the entire cotton industry, from plant to pant.
4. GRDC's Grains Education
Providing resources for older school children, the GRDC has a range of educational material for students in years 8-11, covering the science of living soils, the role of modern science in producing more food in a changing climate, and exploring grains and how fibre content promotes gut health. All resources align with the national curriculum and can assist agriculture, hospitality, geography and science students.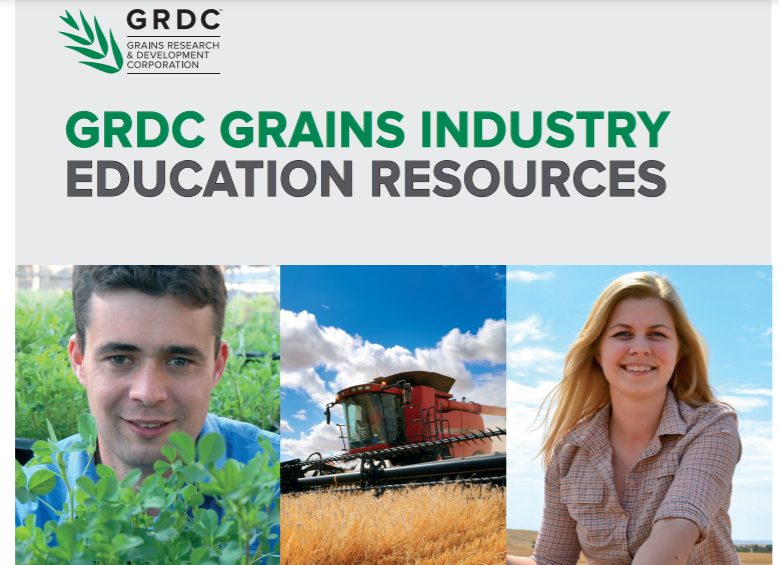 Using an investigation and inquiry based approach students will touch, try, taste and even smell the science of the Australian grains industry. It provides an ideal and relevant teaching context to engage students in the food and fibre components of the national curriculum.
Primary aged resources are also available.
5. Junior Landcare
Junior Landcare is primarily focused on out-door exploration and physical learning, to teach younger children the importance of biodiversity and food production. Many activities can be done in the backyard like explore food waste, investigate soil health and gardening.
Activities range from researching and building a bee hotel, investigating the food soil web and being eater wise. The perfect lockdown activities to keep young minds entertained while enjoying time in the backyard!