Popular children's character 'George the Farmer' has unveiled a new book to
coincide with South Australia's record apple harvest. 'Hailstorm Heroes' is the tenth children's book released by Limestone Coast duo, Simone Kain and Ben Hood, since launching their educational, agriculture-based brand in
2015.

With a focus on weather events, technology and food waste, 'Hailstorm Heroes' was inspired by a 2017 Hort Innovation awareness campaign encouraging consumers to purchase blemished or bumpy apples.
The highly successful campaign was developed in response to a severe hailstorm which impacted apple orchards across the Adelaide Hills and Limestone Coast, resulting in major losses for growers.
"The Hort Innovation campaign encouraged consumers to support growers and the economy by assuring them that the apples were still tasty despite some climate battle scars," Simone Kain explained.

"We wanted to share a solutions-based, community-oriented story about the simple apple while also weaving in a food waste message – and with Australians wasting 7.3 million tonnes of food each year, it's an important message.

Friend of George the Farmer, Simone Kain.
The engaging tale follows George the Farmer's children as they create the 'Hailstorm Heroes' awareness campaign at their school in order to help out local growers.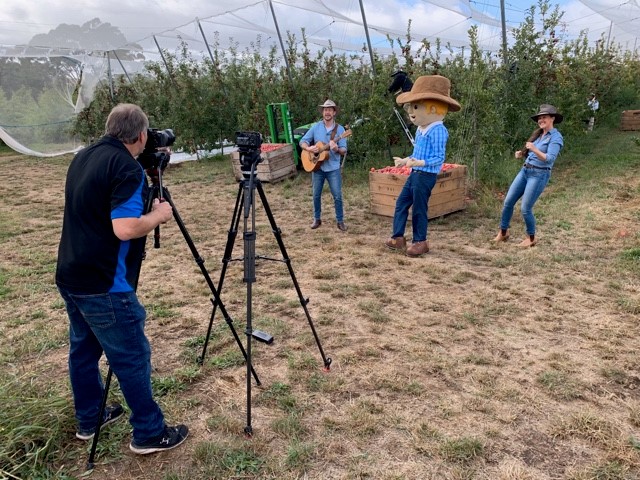 And as with other George the Farmer titles, there are some grower links within the story; the star apple farmers, Sid and Elizabeth, have been named after the children of Kalangadoo growers Glenn and Alicia Tucker.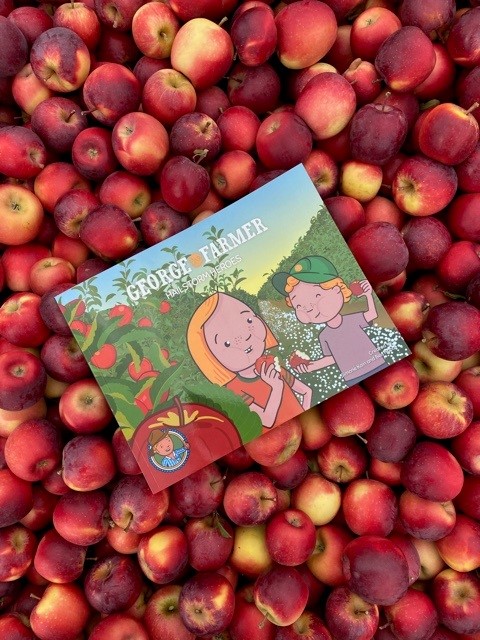 'Hailstorm Heroes' will be accompanied by a paddock to plate video that was filmed at Lenswood in the Adelaide Hills during late March.

"We are proud to be showcasing South Australian produce and growers to a national audience," Ms Kain said.

"The positive responses that we continue to receive from parents, teachers and kids really does make us so excited for the future of George the Farmer – there are so many stories that we can share."

Check out more of George the Farmers' work here www.georgethefarmer.com.au
See Australian Farmers range of classroom resources here