Tasmanian potato farmers Sue and Gerard Daly are the Kondinin Group and ABC 2019 Australian Farmers of the Year.
At Parliament House, in Canberra on Wednesday, Sue and Gerard were recognised for their diverse and innovate approach to farming.
The couple produce 4500 tonnes of high-quality potatoes across 603 hectares on their family farm in Dunalley, Tasmania. They use what would otherwise be wasted spuds, to make vodka and value-added products.
The Daly's innovate approach to farming also saw them take home the Excellence in Innovation Award, sponsored by Telstra.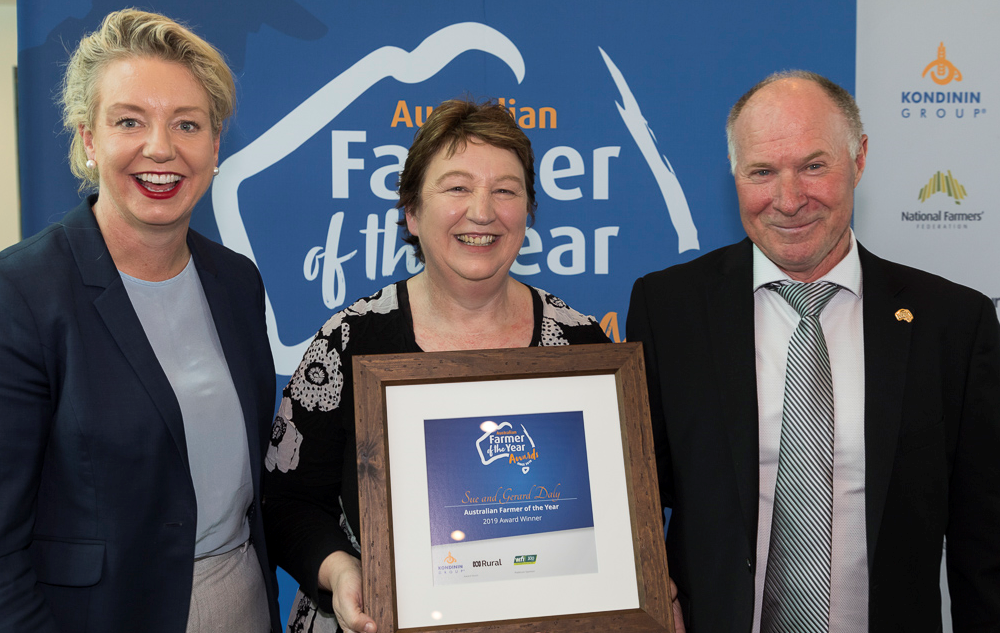 "We are pretty proud of everything we do in our business, we bring it all back to taste," Sue said.
I hate waste so that's why a couple of years ago I started looking at how we could use all our crop

Sue Daly, Tasmanian potato grower and Australian Farmer of the Year
"I had two ideas: that we could make potato vodka or we could value-add with something like a gourmet potato salad or mash.
"I always thought that only one would go forward but, in the end, we did both."
Technology drives young mango farmer
Ben Martin, a mango grower from Bowen, Queensland, was awarded 2019 Young Farmer of the Year.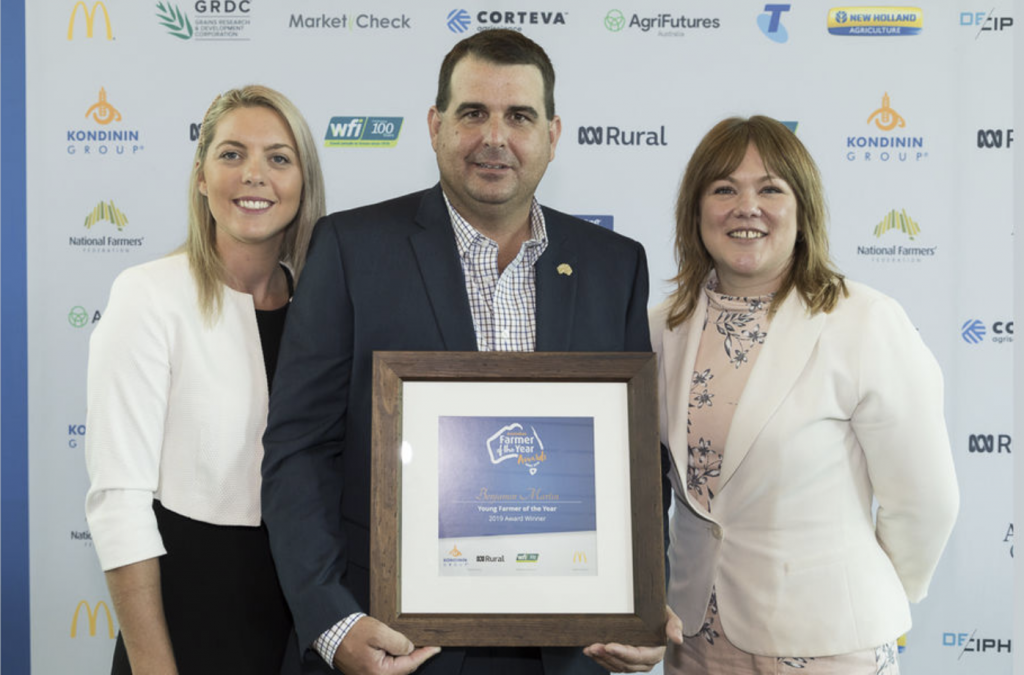 The 35-year-old has a clear vision for success and sustainability and strongly believes in developing the industry through on-farm research and technology.
I believe that to progress the development of the industry, growers must be willing to contribute

Ben Martin, Mango grower, Bowen Queensland
"I have designed a highly productive, efficient farm operation using planting configurations and adopting specific harvest aid machines and custom designed spray equipment.
"Together these technologies help to minimise labour inputs and maintain fruit quality during harvest operations," Ben said.
Other 2019 Australian Farmer of the Year winners included: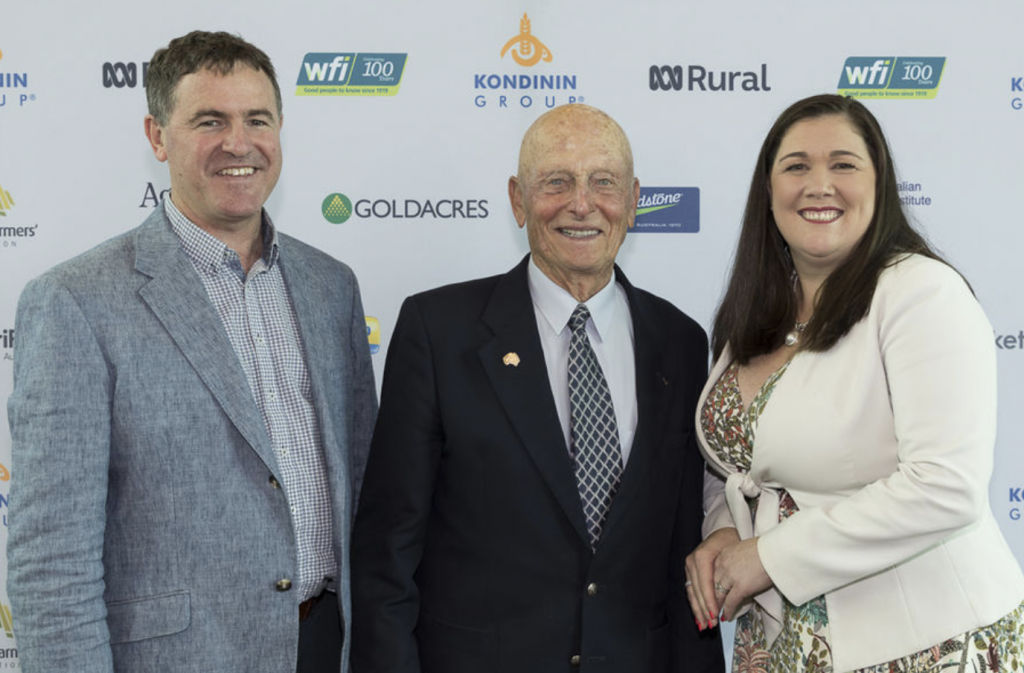 Farming Legend of the Year, Nils Blumann from Esperance, WA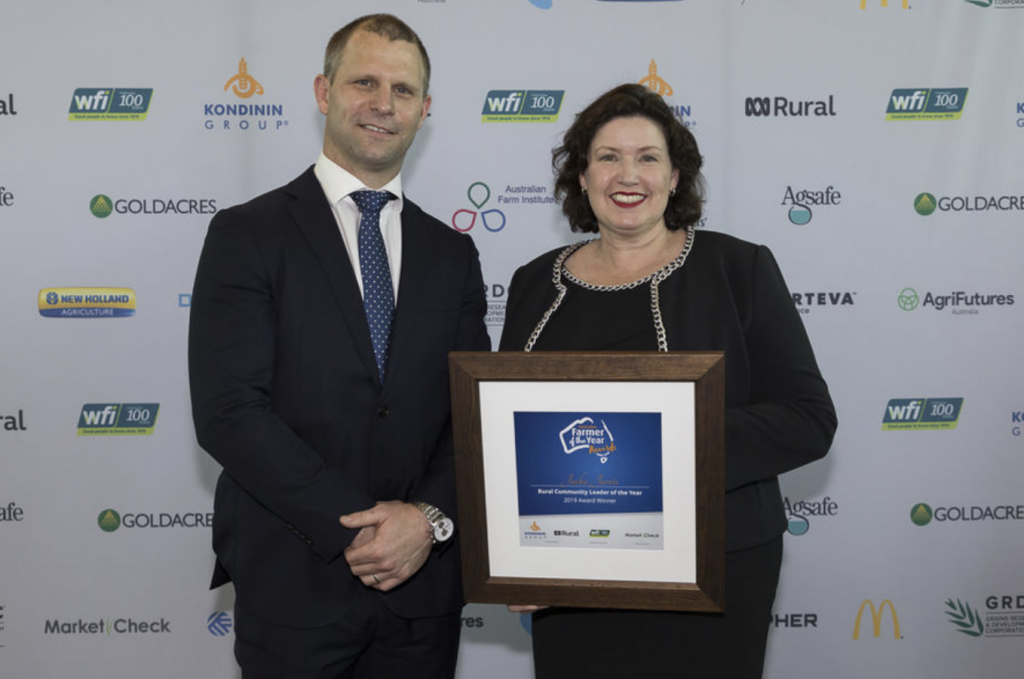 Rural Community Leader of the Year, Jackie Jarvis from Margaret River,WA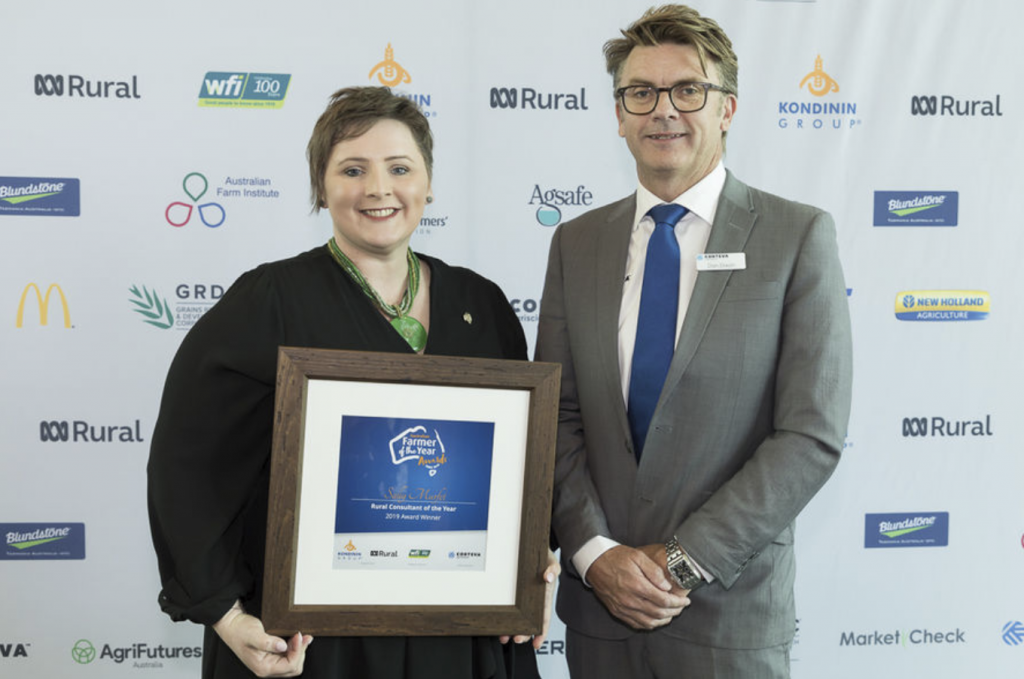 Rural Consultant of the Year, Sally Murfet from Sorell, Tasmania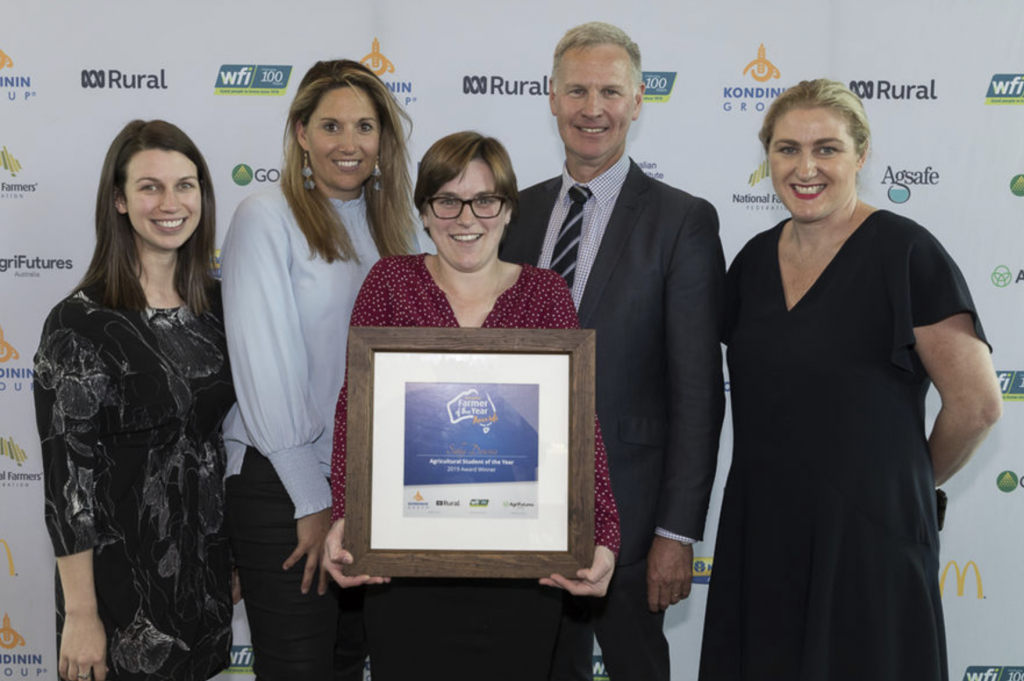 Agriculture Student of the Year, Sally Downie from Forbes, NSW