For young children, growing up, or even visiting a farm, is a wonderful educational experience filled with experiential learning and fun. However, as an operational business it can also pose several safety risks to young people.
Whether you have children growing up on a farm, or often visit the farms of friends or relatives, it is important to know how to let children enjoy time on the farm in a safe and practical way.
Following on from 2021 National Farm Safety Week the team at Australian Farmers have collaborated with Farmsafe Australia to deliver 5 tips to keep kids safe while on the farm.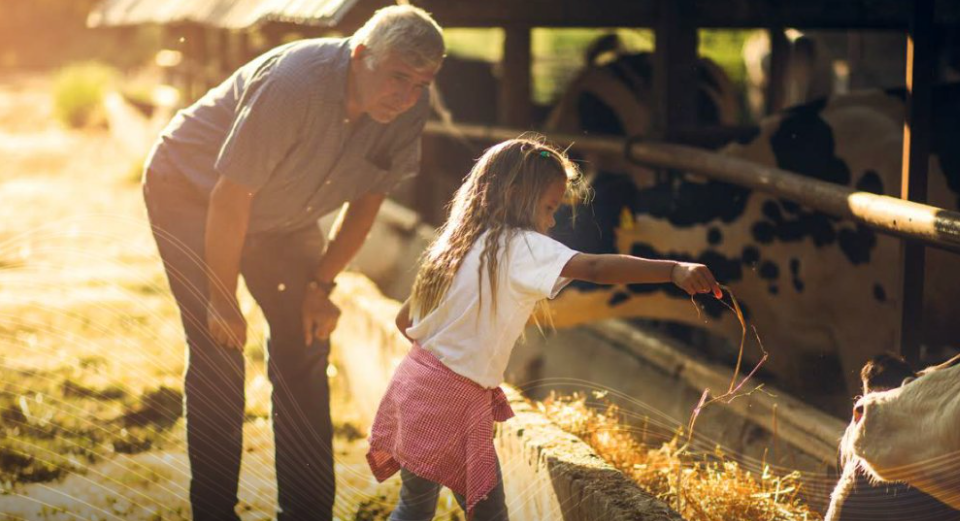 1. Establish safe play areas
A safe play area – such as a securely fenced house yard, provides an effective barrier for
small children gaining access to dams, farm machinery and vehicles and other farm hazards
on their own. Children should always be supervised when in the safe play area.
• Securely fence a designated safe play area. The fence should be 1.2m or higher to prevent
children climbing over, with no space to crawl underneath.
• The gate should be self-closing and self-latching. NEVER allow the gate to be propped
open at any time
2. Quads and motor bikes
Never allow riders under 16 years old to operate a quad bike. When it comes to motor bikes, always follow the manufacturer's advice. Children should only ever operate age appropriate equipment.
– Teach children the dangers of riding on uneven ground and going too fast.
– Ensure appropriate helmets are worn and clasped properly
3. Stay water safe
• Ensure children are actively supervised at all times when they are near water.
• Farms have many different types of water hazards and all who live and work on this farm should be aware of ALL water locations.
• Familiarise children with water from a young age. Swimming lessons are highly recommended.
• Make sure all tanks, wells and troughs are fitted with lids or mesh to prevent a child falling in. Remove ladders on tanks so children cannot climb them.
• Swimming pools must have appropriate pool fencing with a self-closing and self-latching gate.
4. Farm vehicles and machinery
• Large moving vehicles like tractors and towed implements can be a significant danger to children. ALWAYS supervise children closely around large and heavy machinery.
• NEVER allow children to ride in the tray of a ute or in the bucket or attachments of a tractor.
• Remove keys to machinery when not in use.
• Seatbelts should always be used in utes, trucks and cars.
5. Silos and grain storage
• Ensure children know the risks about being near and playing in grain.
• Children can drown inside storage silos.
• Make sure silos have lids and safety climbing cages – only accessible at 1.8m high to deter climbing by children and remove nearby ladders.
• Augers should be guarded and MUST not be used as a jungle-gym.
For more information and resources on how to keep farm safe, head to Farmsafe Australia.