It's autumn and that means apple and pear season. On the Australian Farmers social media this month we got the lowdown on what was in season from James Cooper who is a regular at the markets. James shared with us an apple sauce hack for the next time there's pork roast on the menu.
When it comes to apples and pears there's limitless options, from a pear and feta salad for those warm autumn days, to apple and cinnamon scrolls, perfect to fill lunchboxes or with a cup of tea. However, the ultimate in comfort food for those cooler evenings must be the apple crumble and we've found a recipe from the queen of seasonal food, Maggie Beer.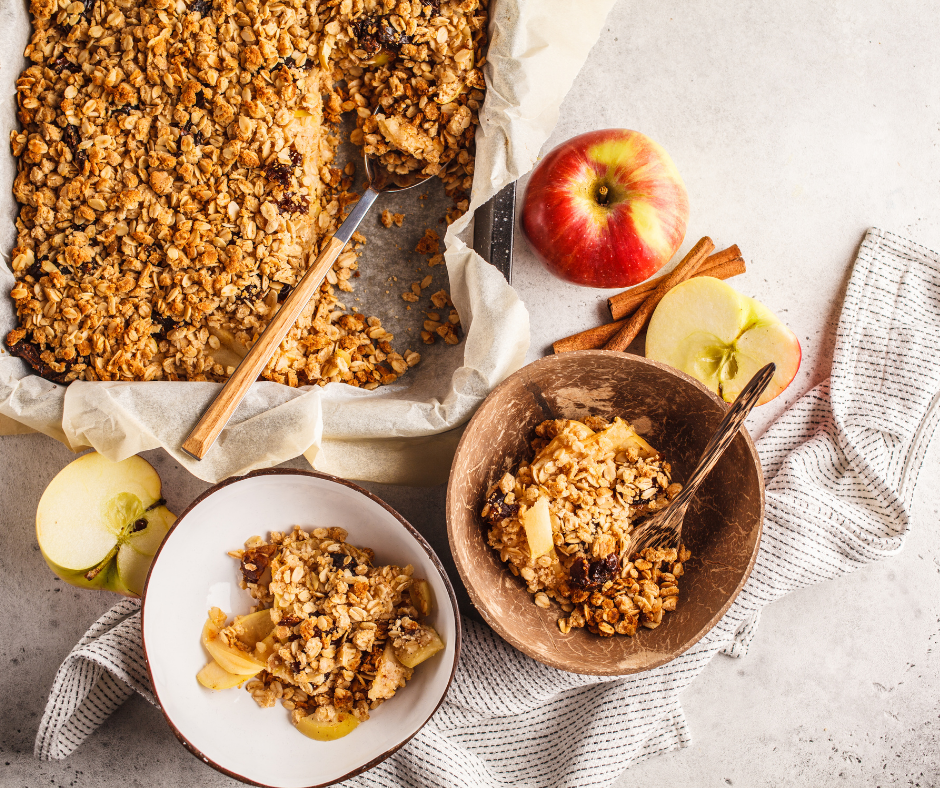 Ingredients
Filling
7 large granny smith apples
3 strips lemon zest
1/2 cup brown sugar
40g unsalted butter
1 cinnamon stick
1/4 cup verjuice
Crumble
1 Tblspn brown sugar
2/3 cup wholemeal flour
100g traditional style oats
1tspn ground cinnamon
100g unsalted butter
Method
Preheat oven to 180C.
Pee;, core and slice the apples into wedges and place in a medium saucepan.
Add the lemon zest, brown sugar, butter, cinnamon sticks and Verjuice. Bring to a gentle simmer, and continue to cook until tender, but not mushy (about 20 minutes). Check to see that apple wedges are cooked through.
Remove the apples from the saucepan, discarding the cinnamon and lemon zest, and arrange in the base of an oven proof dish.
To make the crumble mix together the brown sugar, wholemeal flour, oats and ground cinnamon in a mixing bowl.
Using a vegetable grater, grate the butter onto the flour mixture, and incorporate using the tips of your fingers until mixed like course breadcrumbs.
Top the apples with the crumble mixture and bake in the oven preheated for 30 minutes, until the crumble is golden brown.
Allow to cool slightly then serve with Rich Vanilla Bean Ice Cream or runny cream.