Give your leftovers a second life with this 'compost slice' and it may just keep you strong and vibrant in old age!
Not only is this scrumptious slice easy to make – and a great way to use up all the leftover veggies in the fridge – it's also filled to the brim with dairy. Which, according to new research can significantly reduce fractures and falls in older adults.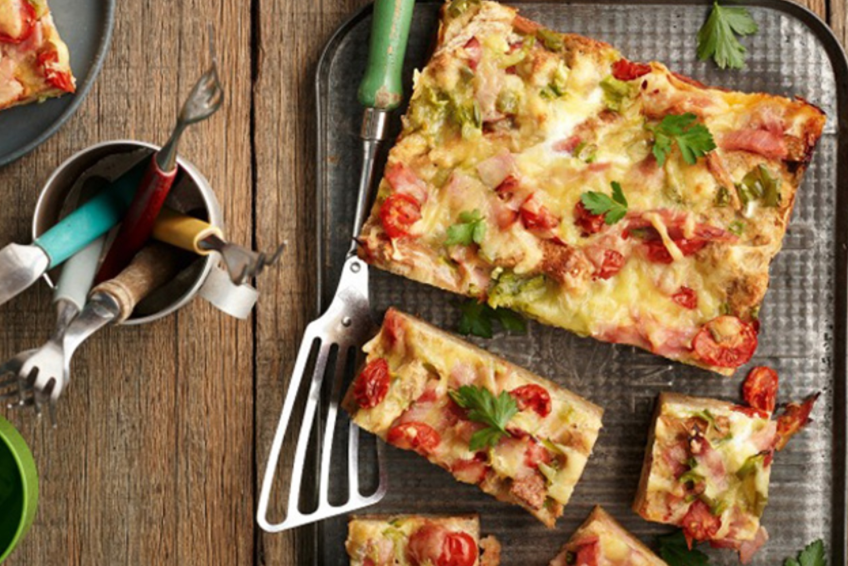 That is, according to the promising results of a two-year trial led by the University of Melbourne and Austin Health that revealed the addition of dairy foods into the daily diet of aged-care residents can reduce fractures and falls.
The trial included 7195 residents from 60 Victorian aged-care facilities and was the first study to test the impact of providing additional calcium and protein through dairy foods on the risk of fractures and falls in older adults.
Principal investigator Dr Sandra Iuliano, from the University of Melbourne and Austin Health, with an international team of collaborators, added dairy foods which are naturally high in calcium and protein to the regular diets of aged-care residents.
They found this simple intervention – where dairy food intake increased from approximately two serves per day to 3.5 serves per day – led to a significant reduction in fractures and falls.
"We were keen to investigate this issue through a nutritional approach. We know that the consumption of milk, yoghurt and cheese, that are rich in calcium and protein, slows bone loss," Dr Iuliano said.
So, enjoy this low maintenance slice with the knowledge you're keeping your bones strong!
Ingredients
7 slices (300g) wholemeal sliced bread
2 large slices (125g) ham, cut into strips
½ punnet (125g) cherry tomatoes, halved
½ cup chopped green capsicum
2 spring onions, sliced
6 eggs, lightly beaten
1½ cups milk
¾ cup grated tasty cheese
Method
Preheat oven to 180°C (160°C fan forced). Line the sides and the base of a 28cm x 17cm lamington pan.
Roughly tear bread, crusts included, into the pan. Top with ham, tomatoes, capsicum and onions and toss slightly. In a separate bowl, whisk together eggs and milk and season with salt and pepper. Pour over bread. Cover and stand for at least 1 hour.
Remove covering and sprinkle with cheese. Bake for 35-40 minutes or until cooked through and egg has set. Allow to stand for 10 minutes before removing from pan. Cut and serve warm or cold.
Tips
This delicious slice is a great way to use up leftovers or odds and ends of vegetables in the crisper. It is also great with leftover roasted vegetables, roasted chicken. It is great for school lunches as an alternative to sandwiches!
For more recipes and information head to Dairy Australia.