Picture a farm overlooking the ocean. It sounds idyllic for the landowners and the animals seem pretty happy about it too. This 40-acre pocket of paradise is located in southern Tasmania's Birchs Bay. But in the owners' words – their "soil sucks".
So, how then do they manage to produce the award-winning produce that is Grandvewe Cheeses? That's 'ewe', as in the sheep! Here, it is all about the sheep.
CEO Diane Rae came to Tasmania for a holiday about 20 years ago and fell in love with the place. The challenge was how to make an income while there. They purchased a piece of land which certainly wasn't fine wool country and had decided against meat production, so what was left, was dairy sheep.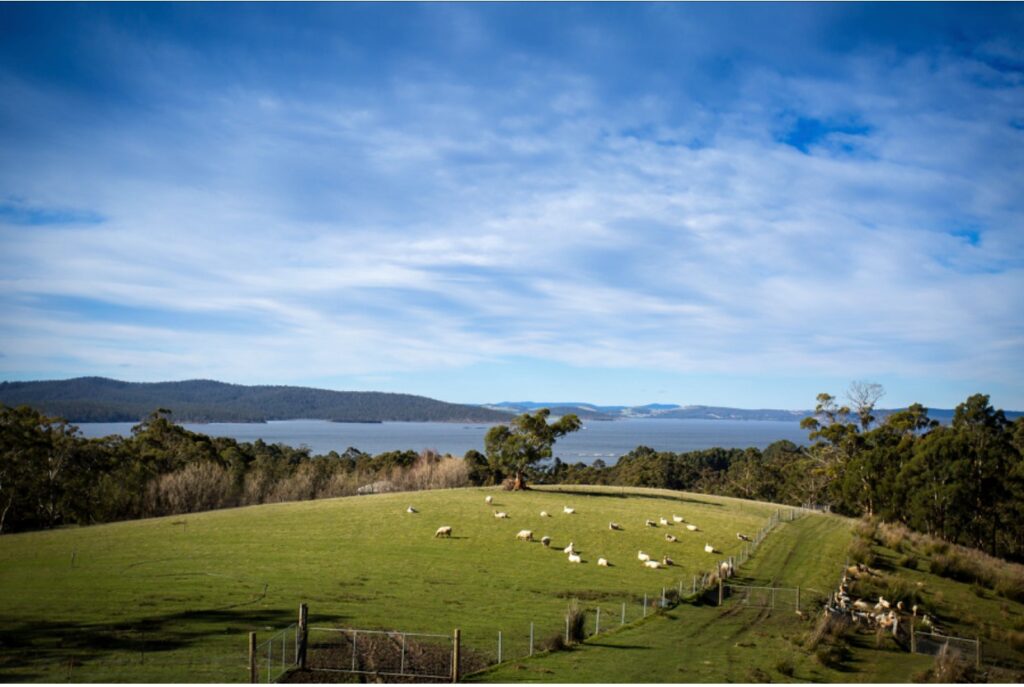 "I've always been entrepreneurial in what I've done. I like thinking outside the square. I like doing things less obvious. So, when I started researching sheep, I realised it was an open market in Australia," she explains.
But it's not unusual – there are more sheep milked in the world than cows, just less volume.
A dairy sheep will lactate for seven to eight as opposed to a regular sheep, that generally lactates for fewer than three months and produces much less milk.
"In Australia, there was really only one dairy sheep called the East Friesian. Unfortunately, it's a prima donna! It needs the rye grass, the clover. It's a true dairy animal if you relate it to a dairy cow. We don't have those conditions. They love to die. That's their byline," she says.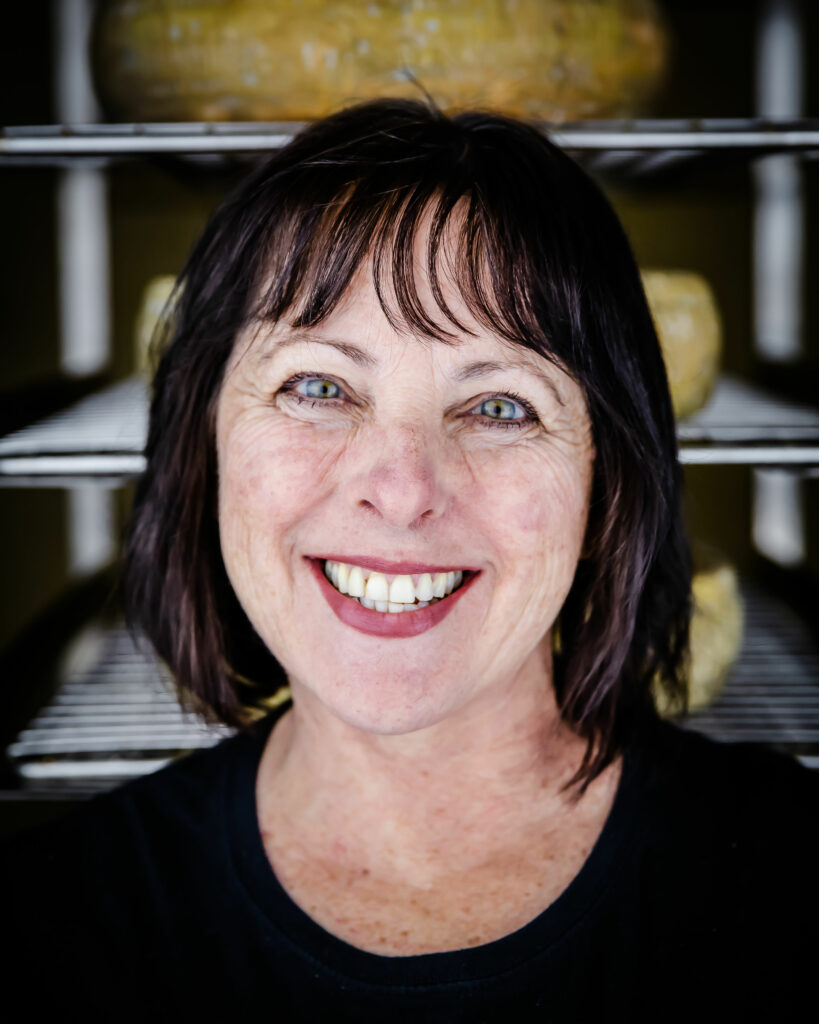 Arabian desert sheep in Tasmania
Diane solved the problem by securing an abandoned mob of Awassi sheep. The breed originates from the Arabian desert and has very tightly held genetics in Australia.
I was able to seed our flock with them and create the hardiest and best dairy sheep in the world.
"That was a game-changer because suddenly, our property which was full of weeds, was ideal food for the Awassi component in the sheep. They are more goat like.
"They are used to living on the smell of an oily rag. They're amazing foragers. They eat thistles, they eat spiky grass.
"I was really fortunate to be able to a create a dairy breed to exist in our climate and on our land. If I hadn't gone down that path, we'd certainly be out the back door."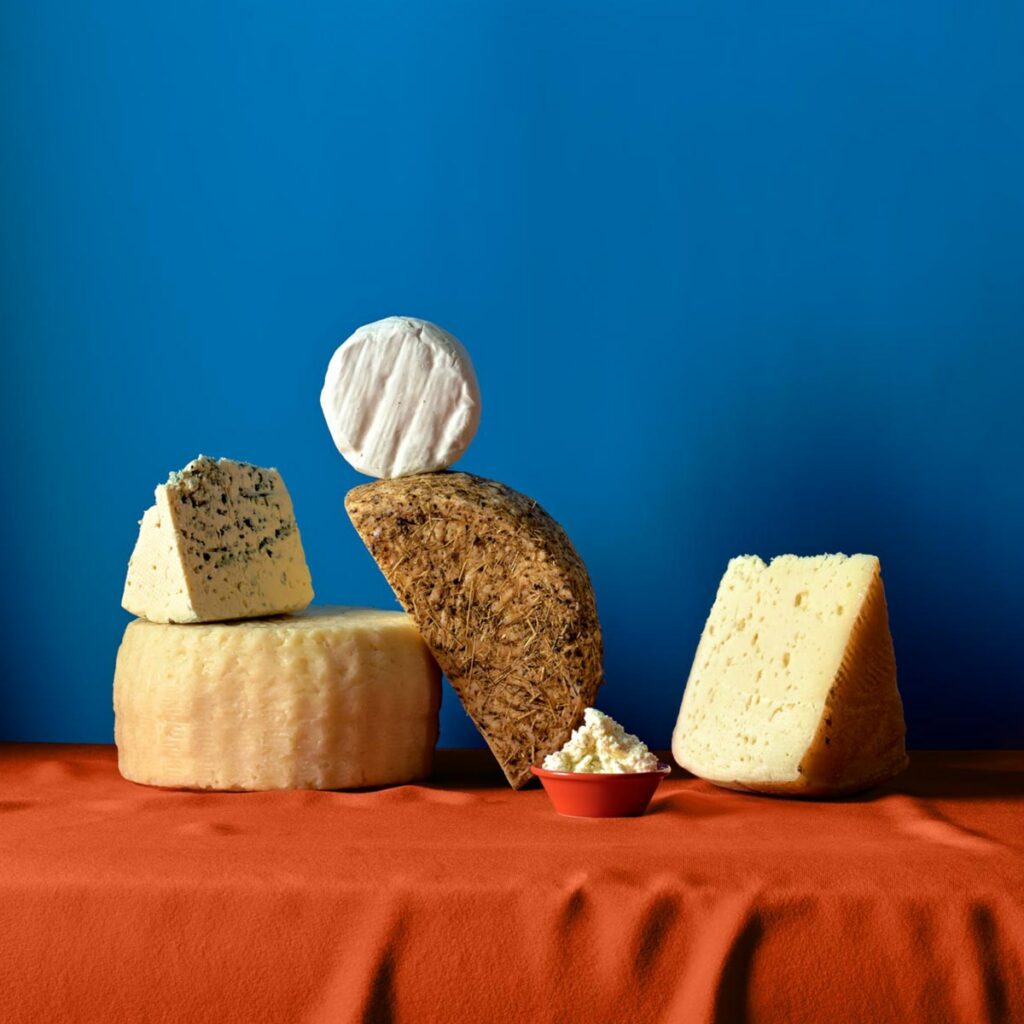 Creating champion cheese… and gin!
The result is a variety of about 10 classic sheep milk cheeses including pecorino and their award-winning blue cheese. It's currently Australian champion cheese, voted in London at the World Cheese Awards.
Another offering is the Gin Herbalist which uses a 360 degree recycling process whereby the whey from the cheesemaking is converted into vodka and gin by Diane's son, who owns Hartshorn Distillery. When the gin is completed, the botanicals used in the gin making go back into the cheese.
The gin won gold at the World Gin Awards in 2018. "After my son won the award, we had to keep changing door sizes to get his head through! So, I entered the Gin Herbalist in the World Dairy Innovation Awards and we won best cheese for it. So, it was pretty much the middle finger to say, your mum can still do it!" she laughs.
The effort to reduce waste goes even further by wrapping the cheese for transport in excess sheep's wool, which insulates a compostable ice brick.
"It is a very effective system. Is it cheaper? No. But when you're an artisan maker of anything, you are not selling on price, you are selling on quality and the backstory."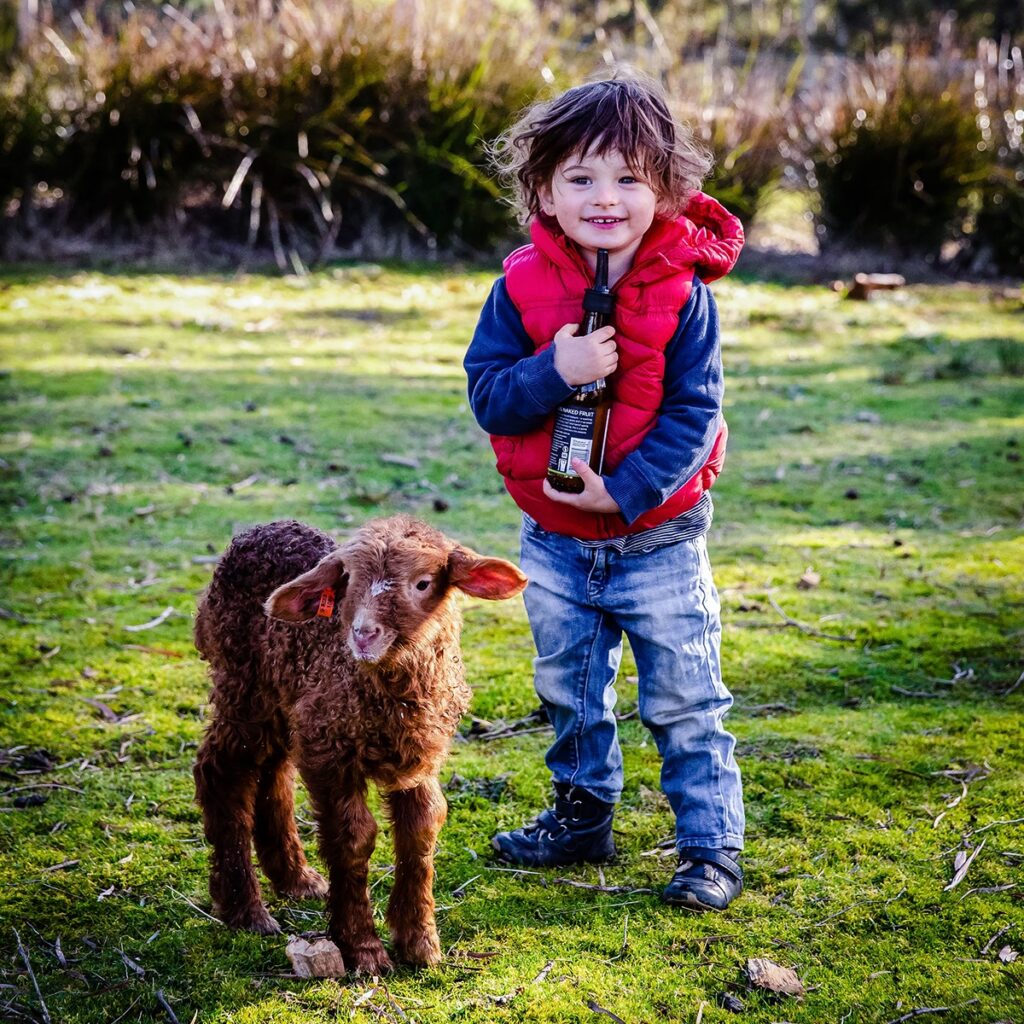 Happy sheep
The backstory is a good one at Grandvewe Cheeses because behind every piece of cheese is a very happy ewe. Diane practices shared farming whereby the lambs are raised by their mums and the excess milk goes into the cheese until the lambs are weaned and milking continues as normal. There's even a retirement village for the ladies once they are too old to produce milk.
Diane is a wealth of farming knowledge for someone who used to have a financial planning business. Turning her back on city living has given her immense meaning in her life.
"I realised that everything I was doing was based on greed or fear and I didn't want to move forward with those energies. What we do now, makes my life real.
"As my daughter says, it's what gets us out of bed in the morning. It's not just to make cheese, or booze, or our sheep-milk skincare. It's working with the land and the environment. The rolling hills, the bucolic setting. It feeds our soul."
Diane hopes to share that way of life by growing agri-tourism on the farm. It's safe to say any customers who attend will have food for the soul and for their bellies!
Hear more stories just like Simone's by subscribing to the Telling Our Story podcast on iTunes (or wherever you listen to podcasts) and follow podcast host Angie Asimus on Instagram for more updates.