What do you get when you cross a brussels sprout with kale – a kalette. This little-known superfood is the first new vegetable to hit the Australian market since broccolini more than a decade ago. It's non-GMO, instead painstakingly developed over 15 years through traditional hybridisation techniques. So, what do they look like? How do they taste? Our kalette expert Scott Samwell answers all those questions.
About six or seven years ago, Scott started with 80 seeds. From there, he's continued to expand his crop. The cross breeding process has taken a long time to reach the point where he's sharing this exciting news. "Because brassicas are a long maturing crop, each year you can only do it once. Hence, 15 years of work." Now they are here, it's a question of what to do with them.
Sitting pretty
"They are actually very pretty," explains Scott. "They are a floralette. So, they are purple and green coloured. The leaves are very dark green. The veins are quite purple. When you cut them in half the internal is a creamy colour."
The kalette grows on a bush like a brussels sprout but unlike a sprout, the leaves are loose like kale.
"They look very pretty on your plate."
Kalettes have been described as a sweet, nutty fusion of the two vegetables. "It's milder than a brussels sprout and it's nowhere near at bitter as kale. It fits nicely in between them," says Scott.
Once customers try them, they'll become part of the staple diet."
Scott eats them raw or cooked – even blended in smoothies. The biggest challenge is getting the word and the stock out there so consumers can give them a go. "If they come across them, they love them! We've had a really positive experience. We haven't had any negative feedback in terms of people not liking the taste," he recalls.
"Once customers try them, they'll become part of the staple diet."
A family business
Scott's family business is called Eastbrook Vegetable Farms and being based in the Adelaide Hills, kalettes are most abundant in South Australia, but he says ask your green-grocer about this new vegetable and see if it will source some for you to try.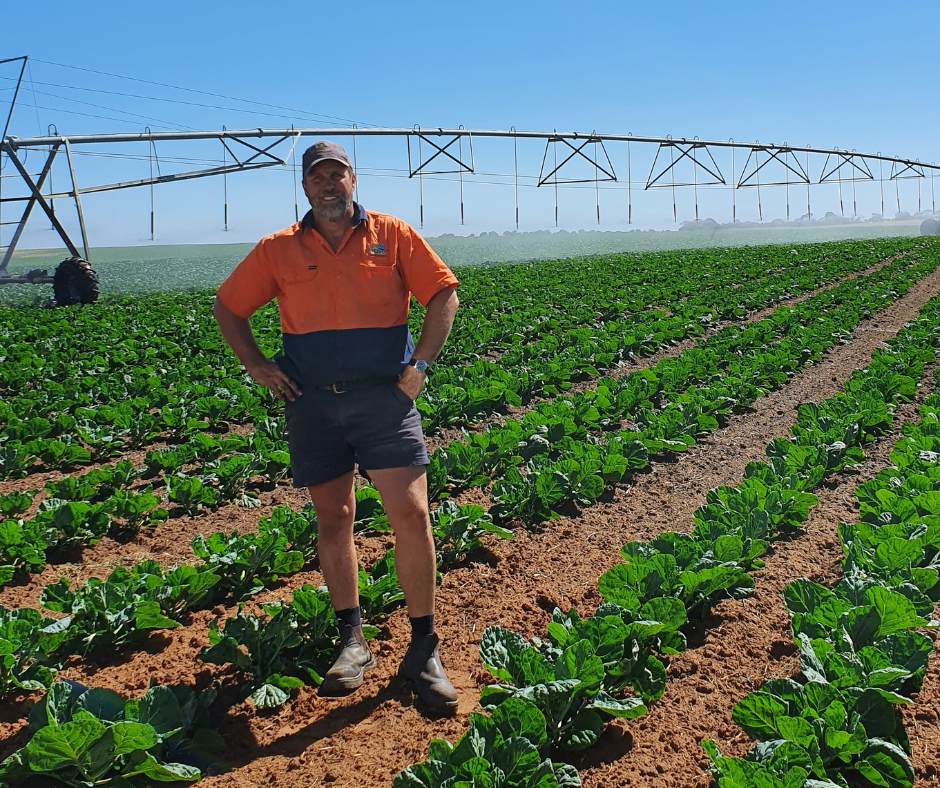 Eastbrook is a family business established in 1949. They still wake up with the sun every morning to grow brussels sprouts, Red Darling sprouts and kalettes as naturally as possible. They are now the largest grower of sprouts in Australia.
Between Scott, his father, his uncle, his brother and his cousin, they all work as a team to continue to expand and improve their growing techniques.
It's always a challenge to come out with a clean crop because they are in the ground for at least six to eight months."
"They are a jolly hard vegetable to grow because they are in the ground for so long. You've got to protect them from disease and pests. I can tell you what, pests just love them. If you don't manage the pest population you're going to be in strife.
"It's always a challenge to come out with a clean crop because they are in the ground for at least six to eight months."
Scott says they are fully aware they've chosen a somewhat controversial crop to specialise in. "As soon as I say I'm a vegetable grower and I grow brussels sprouts, everyone will soon tell me their opinion. They either tell me they hate them, or they love them," Scott laughs.
We've come a long way with our varieties… as a grower I can manipulate the taste."
"Everyone has a horror story about having a brussels sprout that was this grey muck when they were kids!"
Scott agrees, if you over cook them, they can taste pretty bad.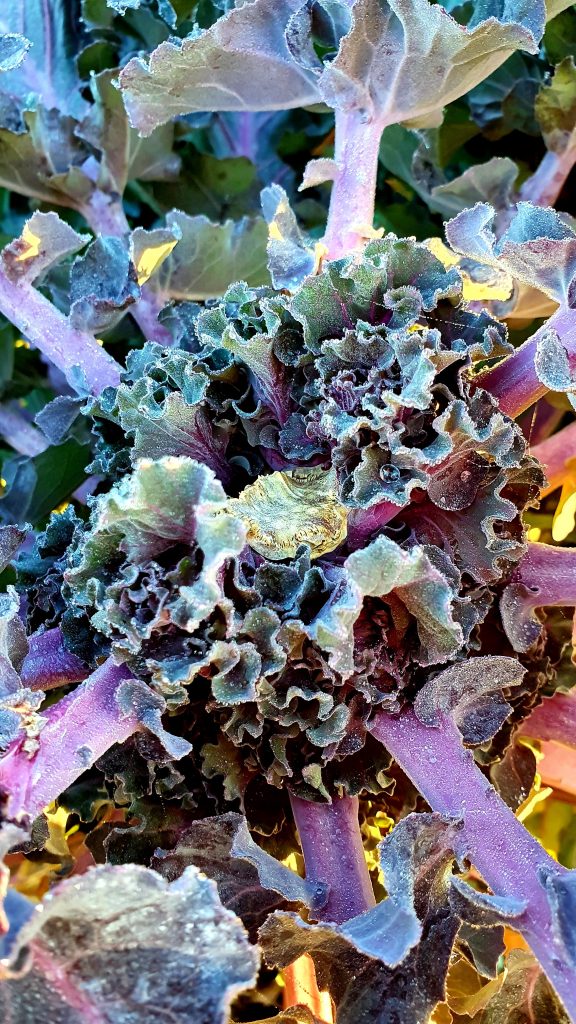 "We've come a long way with our varieties and the way we grow from 20, 30, 40 years ago. As a grower, I can manipulate the taste, so you don't have that strong peppery taste," Scott explains.
Ideas for the kitchen
Scott reckons the biggest mistake we make is cooking them for too long. If you have to boil them, it's a very quick process.
"Steamed or microwaved works well. I love the red sprouts roasted. I think you just don't over do it." His favourite recipe though is his wife's brussels sprout soup. We are still waiting on the secret family recipe for that one!
As for kalettes, "They are a loose-leaf product, so they take even less time. Put them on a roasting tray with some olive oil and throw them in the oven. They come out really crispy. You can have a whole bowl full easily. Also, try them on pizzas. They're also good in salads and in a stir fry. I even throw them in my scrambled eggs after softening them in the microwave. Another way to increase your vegetable intake."
There's some inspiration – happy cooking!
Hear more stories just like Scott's by subscribing to the Telling Our Story podcast on iTunes and follow podcast host Angie Asimus on Instagram for more updates.