The look, the smell and the taste of mangoes conjures images of the Australian summer. Mangoes are a family favourite in many households and a sign of warmer days and holidays ahead.
Now, there's not just one but three new mango varieties on offer to customers. They are called 'Yess!' 'Ahhh!' and 'Gee!'. Sounds like fun but it means we all benefit from more choice at the checkout.
So, how do they stack up against more traditional varieties? Queensland Department of Agriculture and Fisheries Senior Principal Horticulturalist Ian Bally is offering our readers some insight into this exciting new development.
Most of Ian's work takes place in the field at research stations. Developing new fruit involves crossing the species during flowering season, evaluating the fruit produced and then analysing it back in the lab.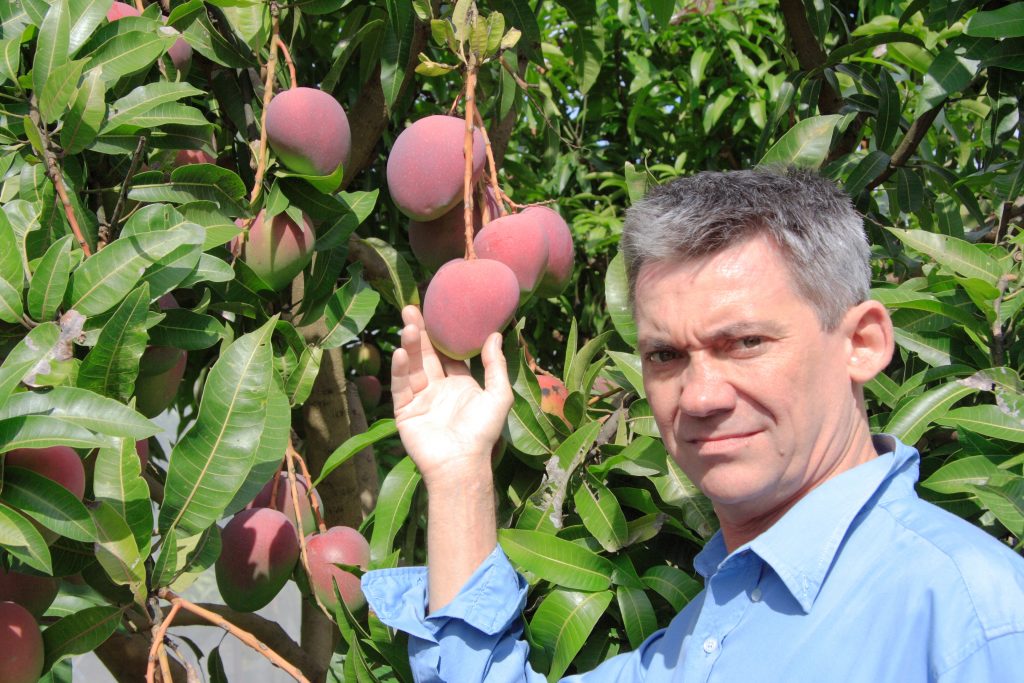 That hard work has recently paid off in the world of tropical fruit, with three new mangoes now approved. The varieties all share the popular Kensington Pride as one parent and Florida varieties as the other parent. The cross has encouraged a more vibrant colour, improved shelf life and better yield.
This program was started several years ago to improve the productivity of the Kensington Pride variety but without losing some of that great flavour that consumers are hooked on over the summer.
Ian brings 40 years' experience to this project and seeing these new varieties in shops gives him a real sense of achievement. "It's very exciting to see the fruits of your labour, especially over such a long period of time, to actually get out there and make a difference, be recognised by consumers and also make a difference for growers," he shares.
A key benefit to improving shelf life for instance, is an improved market. "So, we have a great looking fruit, that tastes great, but it's got shelf life that enables us to get it to market in Australia but also it opens up those export markets which is what the industry is looking for."
Contrary to what many may think, all of this was done with hand crossing. "It's quite an involved process. After having selected the parents, we go in the day before at full flowering and we go in and select 20 or 30 that we think will be useful the next day. We then bag the panicles and let them sit overnight. By morning, the new flowers are open and they're ready to accept pollen. That's when we go in with pollen from the male parent and introduce that to the stigma of the female," Ian explains.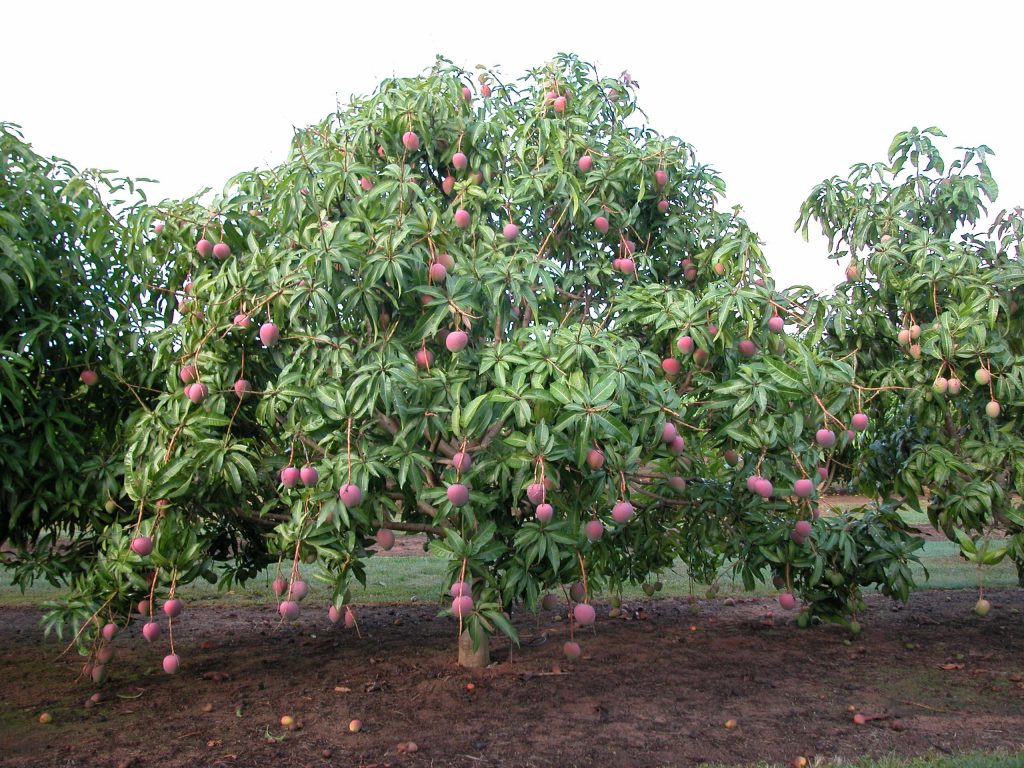 It's a very slow process and not as successful as other fruit crops like citrus or apples because you can only get one fruit per flower cross.
It's probably about a 20-year process by the time you start selecting parents, crossing, growing the seed and planting it in the field.
"It will take three to five years before it crops for the first time. We then evaluate that over multiple seasons. Once we've decided we have something that's significant, we then have to take that graft and make many clones of it and put them onto growers' properties and test them in different environments."
Then, there's the process of registering for plant breeders' rights and the commercialisation of the fruit.
It certainly gives you a greater appreciation for the abundant options we get to choose from at the markets or shops. This season, some lucky shoppers may just stumble upon these new varieties. Supply is limited but they can generally be found across the nation's eastern states.
Look out for a bright blush on a vibrant yellow background with that taste similar to the Kensington Pride. It won't be exactly the same flavour though, given the Kensington was only one of the parents. "I would encourage people to test them and see if they like them. We've had pretty good reactions so far."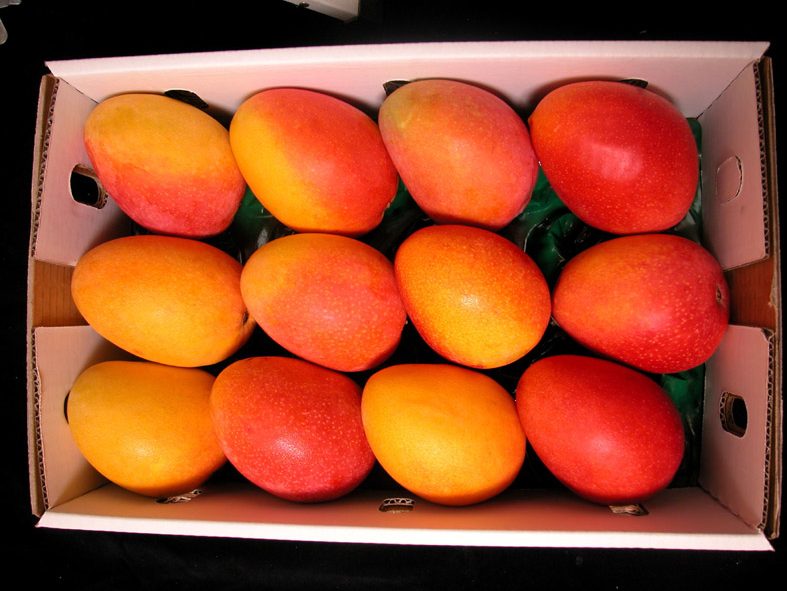 No one has probably tasted more than Ian with his job involving sampling hundreds every year. "By the end of January, we are really fed up with mangoes," he laughs.
Any new variety is a win for the consumer, but the aim is to also make farmers' lives easier by breeding fruit that has better skin, disease resistance and is less susceptible to fruit rot. These kinds of improvements over the last 10 to 15 years have already led to a longer mango season.
Growers can now produce mangoes from the hottest tropics down to the cooler regions of northern New South Wales. That is set to extend even further thanks to this new breakthrough. One of the latest varieties crops a little earlier than others on the market, so we can enjoy mangoes for an extra two to three weeks each season.
So, what's next in the world of tropical fruit? Ian says he'd love to pioneer a smaller mango tree that could be planted at a higher density. Currently, mango trees are large, hard to access for pickers and don't yield a lot of fruit in relation to the size of the tree. It's already been done in apples, pears and stone fruit, so it's only a matter of time. The work of a horticulturalist is never done!
Hear more stories like this by subscribing to the Telling Our Story podcast on iTunes and follow podcast host Angie Asimus on Instagram for more updates.