Research by the National Farmers' Federation shows up to one third of Australians feel some level of disconnect with where their food and fibre comes from. New initiatives by state farming organisations aim to bridge this gap, starting with school-aged Australians!
The Kids to Farms program
Through excursions to farms or incursions in the classroom, NSW Farmers Kids to Farms program enables school kids to learn where their food comes from and how a farm works.
Recently, the program has been given additional funding to expand the number of schools able to participate in the program. To close the gap and help mitigate financial barriers that prevent schools from accessing the program, grants of up to $1,500 will be available for excursions conducted between 12 July 2021 and 17 December 2021.
In NSW alone there are 38 registered farms schoolchildren can visit under the government program, including farms in:
Illawarra and Southern Highlands
Victoria's Velisha Farms reveals the story behind our veggies
Werribee horticulture business Velisha Farms and the Victorian Farmers' Federation are changing the way Victorian school children engage and think about horticulture by offering primary schools across the state the opportunity to go behind the scenes of Velisha Farms and learn first hand about where their food comes from.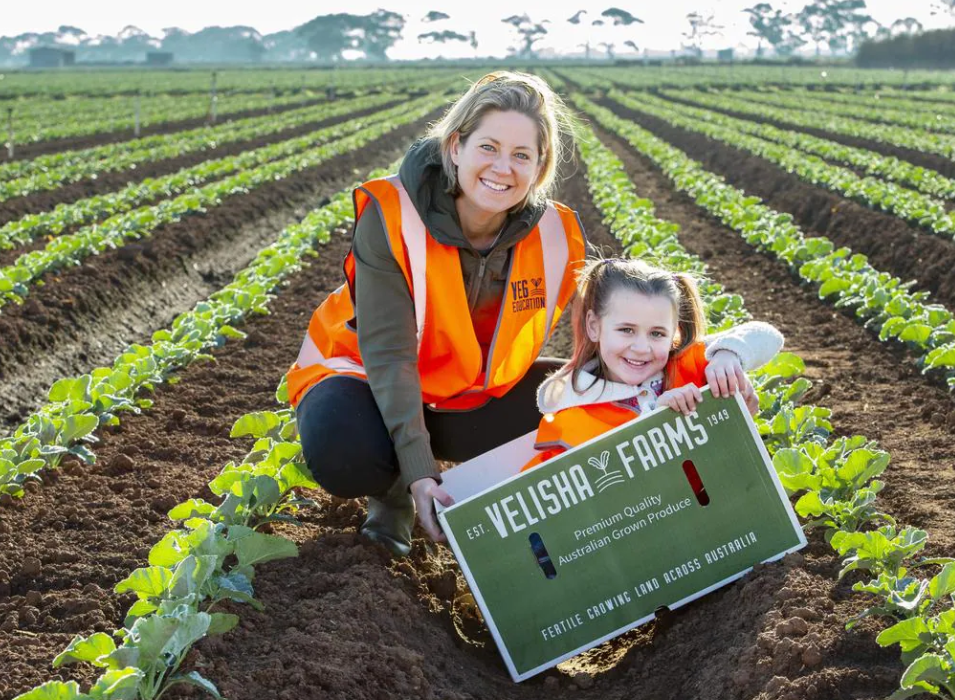 The program, which is funded by the VFF, aims to give young people a positive and holistic look at the everyday operations of farming, opening up the conversation about food, horticulture and sustainability.
The program also hopes to inspire young girls to consider a career in agriculture by showcasing women in roles along the supply chain.