All female personnel in the Australian Defence Force (ADF) now have the irresistible option to wear a wool blend general duty dress developed by Australian clothing brand and Woolmark licensee Farage.
Australian Merino wool is now the star fibre in the general duty dress now being worn by female personnel in all three services of the ADF: the Royal Australian Navy, Australian Army, and Royal Australian Air Force. It is a completely new item of (non-combat) clothing for the ADF, providing female personnel with the option of wearing a tailored dress to present a contemporary and stylish appearance.
Renowned Australian brand Farage was contracted by the ADF in 2019 for the design and production of several corporate garments, in particular the general duty dress.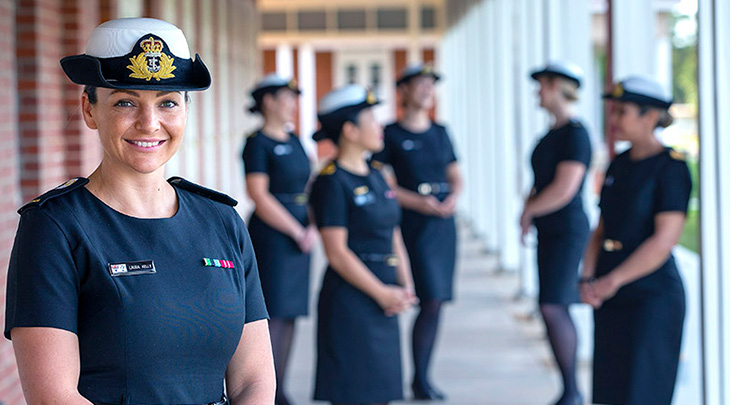 Farage had previously designed and produced uniforms for the flight crew of the Air Force's 33/34 Squadron, a dedicated fleet servicing our top ministers and international delegates.
Following successful trials of the general duty dress early last year by ADF personnel, from across a variety of ranks, the garments commenced being issued to female personnel in October.
Founder and Director of Farage, Joe Farage, said it was important to produce a dress for the ADF that was durable, practical and comfortable.
"We worked with AWI's subsidiary The Woolmark Company on a wool blend fabric comprising 40% wool along with polyester and nylon, plus a little bit of elastane to give it that extra stretch. It is a very beautiful yet robust fabric that is fit for purpose," Joe said.
"All of the wool in the dresses is Australian wool, with the initial 9,000 garments manufactured onshore here in Australia, so the garments are very much Australian, which is very suitable given that they are being worn by the Australian Defence Force."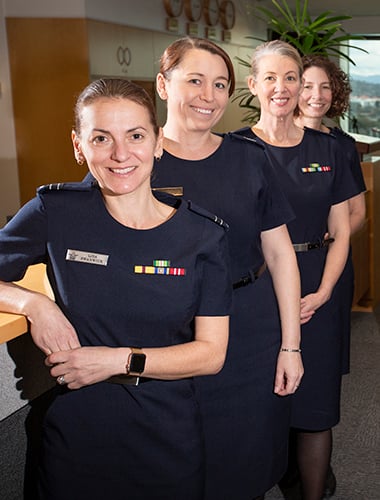 The dress has been certified by The Woolmark Company and carries the 'Wool blend performance' logo. It is a short-sleeved, scoop-necked and knee-length dress that has been produced in brown for the Army, black for the Navy and blue for the Air Force.
Farage has also produced a trench coat, for men and women, which has been issued to some of the personnel in the Navy and Air Force.
This article first appeared in AWI's September edition of Behind the Bale Magazine.