As demand for highly skilled professionals within Agricultural Science, Agribusiness, Animal Science, and Environmental Management continues to grow, The University of Queensland has shared with Australian Farmers just what these courses are, how you can study, and what careers are available – as well as dispel a few myths!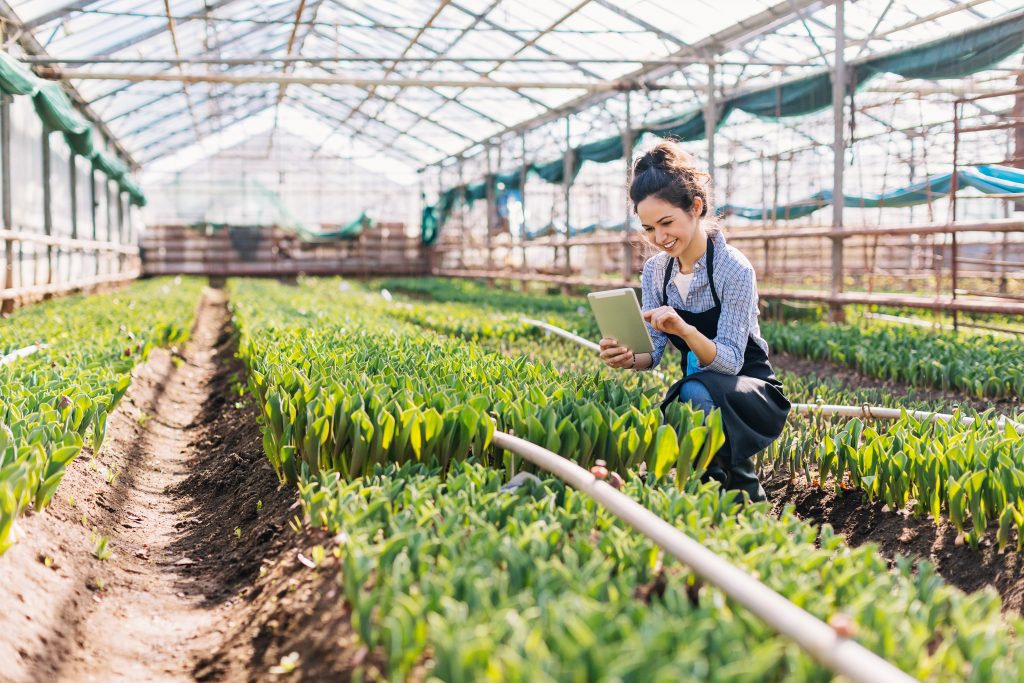 Within agriculture and food science, UQ (as the number one ranked tertiary education provider in agriculture in Australia*) tackles the challenge of increasing agricultural yield while maintaining the lowest possible impact on the environment. In conjunction with over 70 industry partners around the world, our first-class programs ensure that you will be ready to influence the future of climate change, food security, and biosecurity.
Can interests shape a career?
Yes, if you are interested in shaping our environment through social and economic decision-making, problem solving, policy analysis, and applying your knowledge in government or industry, consider pathways in environmental management – an ag based degree is for you! UQ's network of dedicated geography and marine labs help develop valuable hands-on skills that complement your understanding of environmental sciences, while our world class teaching staff give you the tools resolve sustainable development issues. Environmental Management students at UQ are given the essential skills to tackle growing ecological complexity and safeguard the future of our natural world.
Is there a way I can gain skills without committing to a degree right now?
UQ Skills also offers a range of excellent short courses and Certificate II-IVs in agriculture and applied rural programs. Choose from courses such as Farriery, Rural Operations, Animal Studies, and online Diplomas of Agribusiness. These great applied programs are perfect boosts to your skillset.
Are these programs for me?
If you're a graduate or professional and want to specialise, broaden your expertise in a related field, or upgrade your qualifications, our programs are the perfect boost to your academic or professional career. UQ Skills can even offer Recognition of Prior Learning (RPL) based on your existing experience.
Do you have to have grown up on a farm/rurally to study ag?
These programs are more accessible than ever. They're not for just for those that grew up in regional areas, have experience working in agriculture, or studied at university in the past. Most of them are available online – so anyone can study from anywhere in Australia.
Our Master of Agricultural Science, Master of Agribusiness, and Master of Animal Science programs all offer two-year durations that welcome graduates from other disciplines looking to retool and be a part of one of Australia's most vital industries. You can even begin your university journey with one of the Graduate Certificates in these areas, needing just two years of relevant work experience to get started.
What does the future look like?
On average, a successful specialist in Agricultural Science or related fields has more than five years of training and higher than a Bachelor level of study*. Often these highly specialised professionals occupy management roles or higher and are valued for their level of education and skill. If you're interested in keeping up with industry growth or are seeking specialisation in a technical area of agriculture, agribusiness, food science, or environmental management, now is the time to consider further study.
Where to from here?
If you are interested in any of the programs mentioned here, you can browse some further details here.
Our Future Students staff are available at a time that suits you to discuss further study, your pathway options, and what it's like to be a UQ student. Book in for your personalised postgraduate advice session here.
Postgraduate coursework applications for February 2022 are open now until January 31st.
To explore more ag careers available head to Career Harvest and register for the AgVenture Careers Expo live webinar series.
*QS World University Rankins 2021.
**Australian Government Job Outlook 2021.