Did you know, sugarcane is the only crop in the world that can provide its own processing energy?
At the sugar mill, the sugar is extracted from the stalk through a crushing process. The left-over fibre from the stalk is called bagasse, which is used to generate electricity to power the sugar mill.
This means it does not rely on fossil fuels or the electricity grid for power. As only half the electricity generated is needed to produce sugar, the rest is exported to the grid and used to power more than 139,000 households.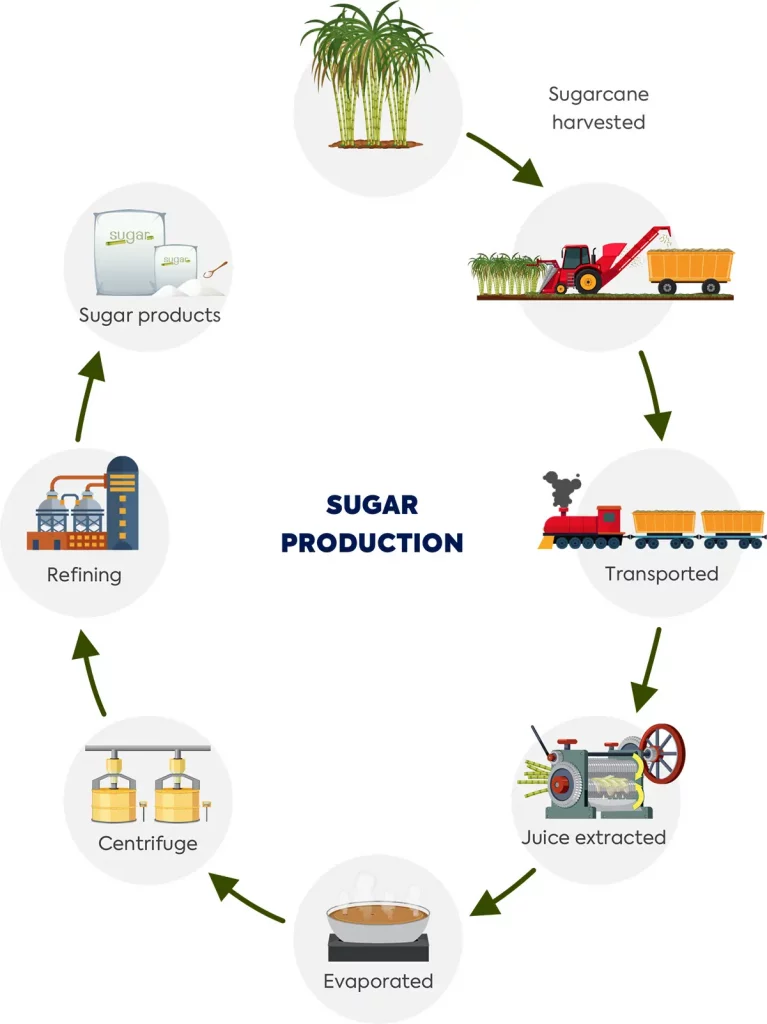 Want to know more about the sweet life on a sugarcane farm? Farm to Fork featured Ross and Kim Farlow's farm and used their sugar cane to make caramelised pineapple skewers.
Sugar comes in many forms – dark brown, raw, caster and demerara. The different kinds are determined by how long it's spun and how much of the molasses is included.
Want to know more about sugar, such as is sugar natural? Is it bad for you? How is it made? Australian sugarcane growers and sugar millers get asked a lot of questions about how sugar fits into people's lives so they have created this website dedicated to answering all your burning questions.