What's better than cookies?
Chocolate stuffed cookies!
Fill your kitchen with the sweet aroma of ginger, spice and everything nice, this Christmas with a delicious platter of gingerbread cookies. Made with fresh Aussie dairy products, this sweet treat is guaranteed to disappear quickly wherever served!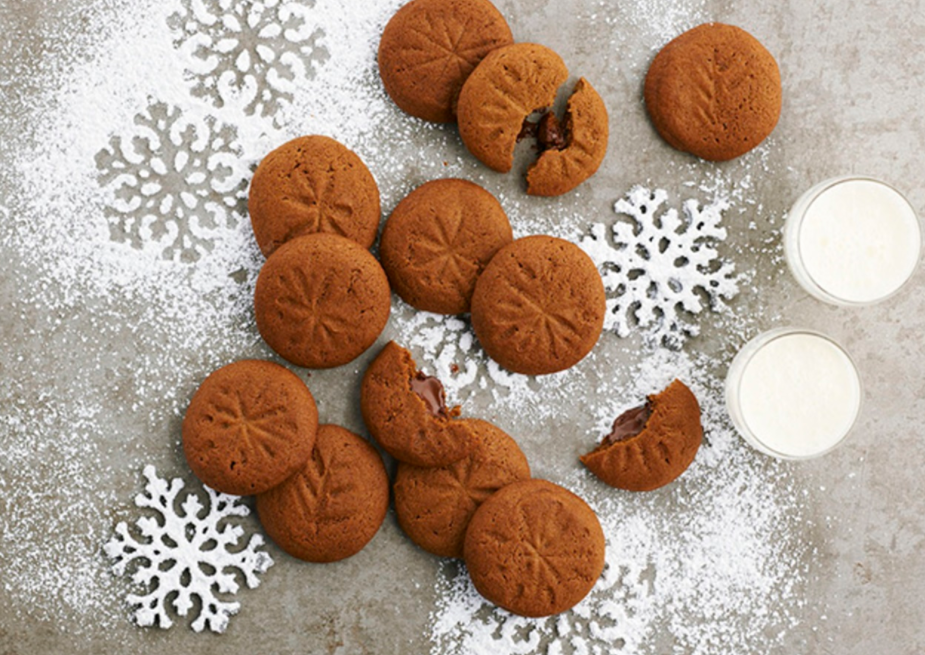 Ingredients
125g unsalted butter
1/2 cup dark brown sugar
2 tablespoons molasses
1 egg
1 1/2 cups plain flour
3/4 teaspoon bicarb of soda
1 teaspoon ground ginger
1/2 teaspoon cinnamon
1/4 teaspoon nutmeg
pinch of cloves
80g dark cooking chocolate, broken into squares and each square halved
Method
Cream butter and sugar with an electric mixer until light and fluffy. Beat in molasses then gradually add egg, beating well until combined. Sift in the flour, soda and spices and stir into butter mix until combined into a very soft dough. Note: Don't worry if the dough is really soft, it should still roll into balls easily.

Roll 1/2 tablespoons of mixture into balls. Take a piece of chocolate and sandwich a ball of dough on each side. Firmly press together ensuring the sides are sealed and roll into a ball.

Place balls on a baking paper lined tray about 5cm apart. Using a skewer, imprint Christmas patterns into the uncooked dough. Bake for 8-10 minutes at 180°C or until lightly browned and cooked through (they will be soft and cakey in texture). Allow to cool before removing from the baking tray and dusting with icing sugar.
For more recipes, tips and information head to Dairy Australia.