Easy to make? Tick.
Delicious? Tick.
Best served? With friends.
Not only does this unique twist on a starter dish classic tick all the boxes – it also makes for the perfect snack! Made with fresh Aussie pork (and herbs!), this excellent entree is sure to impress dinner guests (they'll never know it took only half an hour to make!).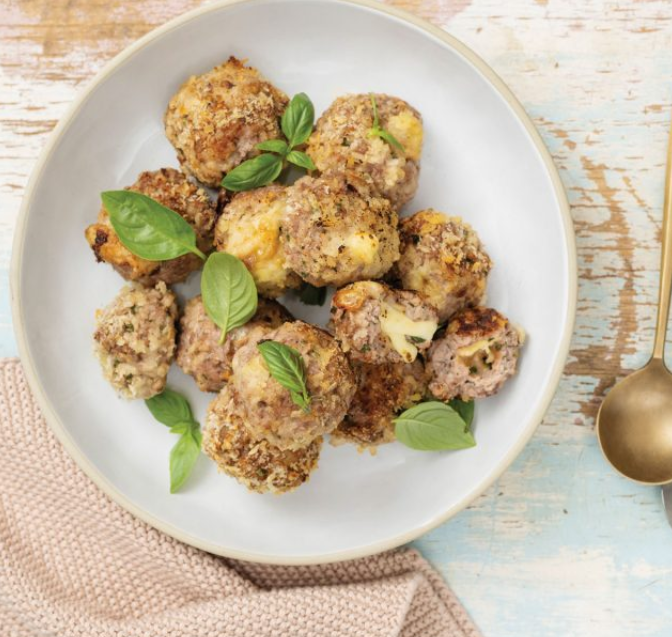 Ingredients
600g pork mince
5g cracked black pepper
25g grated Parmesan cheese
200g Italian pasta sauce
3 tablespoons chopped parsley
1 tablespoon chopped oregano leaves
250g cherry Bocconcini
200g Panko bread crumbs
Method
Preheat oven at 180°C.
Mix together mince, pepper, parmesan, pasta sauce and fresh herbs.
Take a scoop of mince and roll around one cherry bocconcini.
Roll the pork arancini in bread crumbs.
Line a baking tray with baking paper and place the balls onto the tray.
Spray balls with olive oil.
Cook in pre-heated oven for 30 minutes or until the outside is golden and crisp.
For more recipes and information, head to Australian Pork.