On the land, mustering takes many forms. It can be done on horseback, on motorbike, or with a helicopter. But there is a new way thanks to an AgTech start-up aiming to become the first company in the world to commercialise livestock mustering with drones.
SkyKelpie has been undergoing trials and there are some exciting results for cost savings, animal welfare and the environment. Founder Luke Chaplain is the man behind this exciting innovation.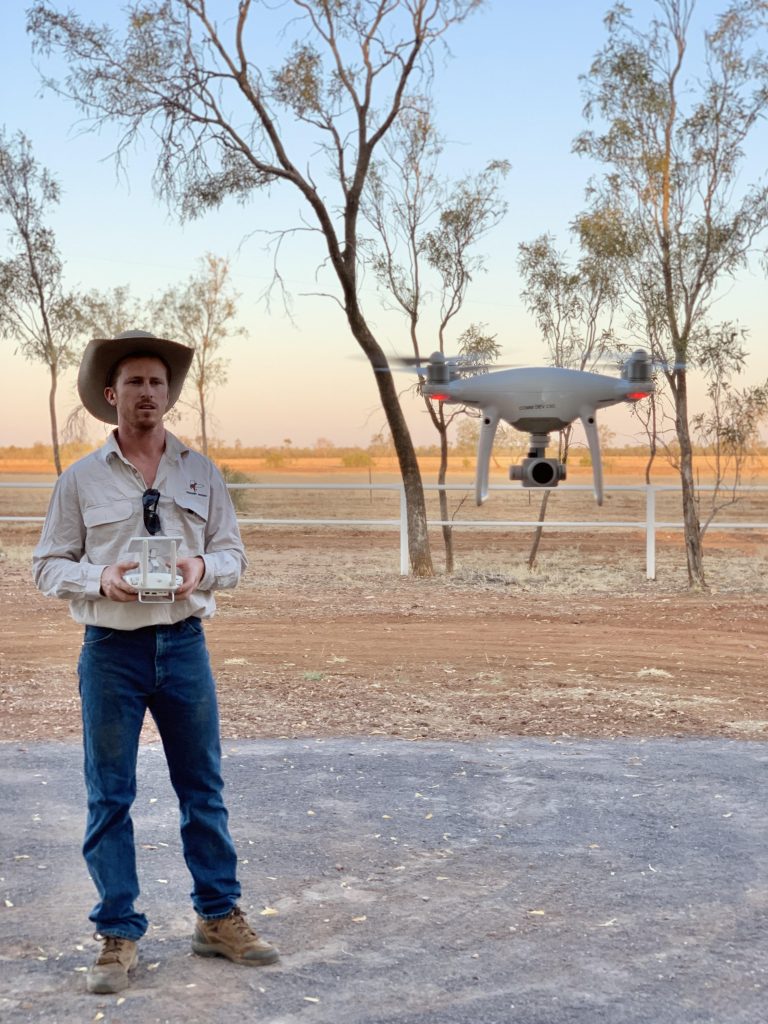 Having grown up on Malakoff Station in north-west Queensland, Luke saw firsthand the potential applications for this type of technology. To watch it in action is impressive. The drone works by being piloted behind a mob of cattle, which sets them in the right direction. Then, once the drone is brought back in front of the animals, it slows them down. A knowledge of stock work and a basic understanding of the tech are required by the operator for it to be effective.
"The drones out there are quite user-friendly. I just see it as another form of pressure. Once upon a time, people just tried out motorbikes to see if that works with cattle, horses back in the day and now helicopters. I think, if you use the pressure in the right way, you can get really great results," explains Luke.
A potential gamer changer
SkyKelpie has already had some promising results following a trial with Meat & Livestock Australia and Queensland's Department of Agriculture and Fisheries. Luke was able to prove the drones can locate the mob, drive them to the facility and then settle them back into the paddock.
One light-bulb moment was night-time mustering.
"As we were going, we also discovered a few other components. One light-bulb moment was night-time mustering. I actually chucked the drone up at 5am, put the thermal camera on, and they just stick-out like a sore thumb. These infrared cameras pick up the heat signature," Luke excitedly shares. It means animals could potentially be moved in the coolest part of the day.
Luke would like to see drones eventually eclipse conventional mustering techniques due to the potential cost savings, better environmental impacts and farmer safety.
"The ground staff who are mustering the cattle, if we've got some problem animals, they wouldn't have to get as close. Also, it could stamp out quad bike accidents. Side-by-side use unfortunately claims a few lives every year on farms."
Around the world research
Luke's background on a working property and a keen interest in filmmaking have become the perfect dual skillset to not only get the right results but also present the evidence in a visually engaging way, as all the musters can be recorded using the drone camera.
The project has earned Luke the coveted Nuffield Scholarship of 2022 which has helped him gain plenty of momentum and secure funding for trials.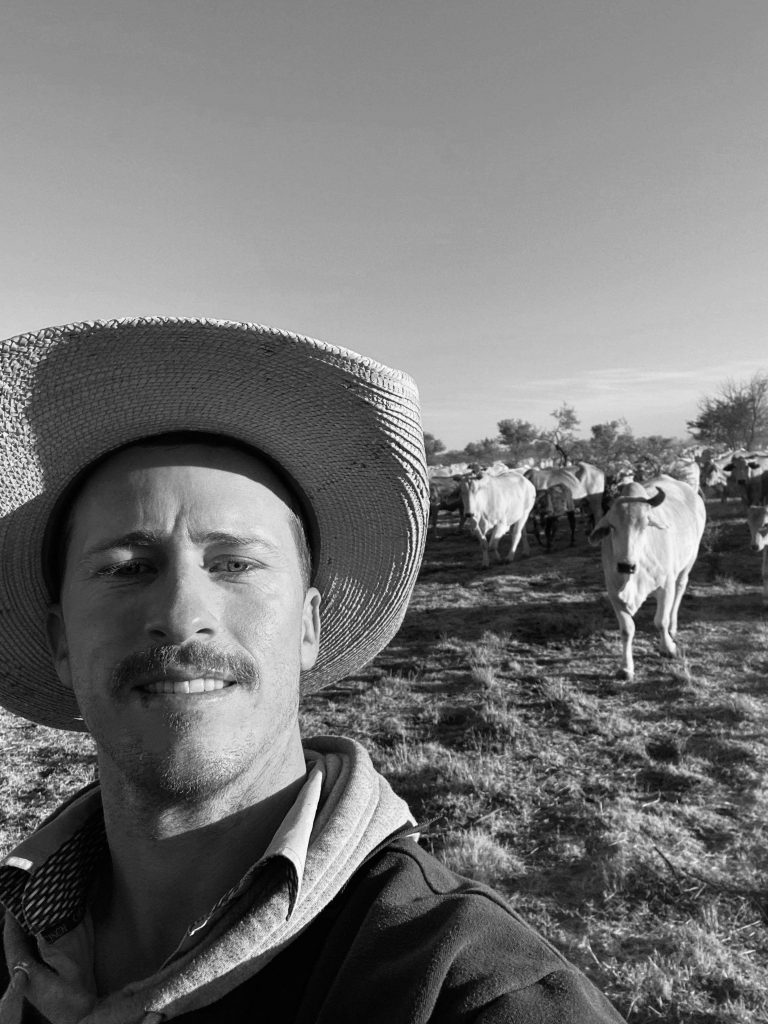 "We went over to the UK in March, to the global conference where I met other scholars from across the world." The research trips will continue for Luke as part of his scholarship with Israel and the USA at the top of the list to learn more about start-ups in AgTech.
We'd love to see this flourish here and overseas.
"What I really want to do is validate our assumptions about, whether commercial livestock mustering with drones can be achieved under current regulations and current technologies. We do have some barriers," admits Luke.
One issue could be battery life with good models offering two-hour fly times. He's working through the options to find the best livestock mustering drone. Regulatory requirements may also be a hurdle with the drone needing to be kept within the pilot's visual line of sight.
"What we'd like to propose with some other stakeholders is to develop the landholder rule where we can possibly fly the drone beyond visual line of sight," he explains. "I'm also committed to safety, so if we have a bunch of mitigators there such as geo-fencing, we can all work together and achieve it."
Hopes for the future
Luke hopes his future involves helping graziers adopting this solution by guiding them through licencing and permits for their property and giving advice and training workshops.
"We'd love to see this flourish here and overseas." He certainly sounds like someone who is a tech-whiz, but he can also add rodeo rider and ringer to his resume. So, he certainly has the hands-on experience to back up his business. And he loves life on the land.
"I felt like I was part of the quintessential Australia. Like you're actually in a Henry Lawson poem, or in a Slim Dusty song. That's how I describe being in the outback."
Thankfully, due to Luke's spectacular drone shots, we can all witness these iconic scenes from anywhere in the world.
Hear more stories just like Luke's by subscribing to the Telling Our Story podcast on iTunes and follow podcast host Angie Asimus on Instagram for more updates.