The Hollins family has been growing rice since 1942 in picturesque Burraboi in southern NSW. Given that, it's fair to say, Neville and Brooke are experts in the field but in all that time, they've never had a crop quite like that of 2022.
Their efforts have lead them to take out the coveted SunRice Grower of the Year award. To learn more about what it takes to stand out, Brooke gives us an insight into the Australian rice industry.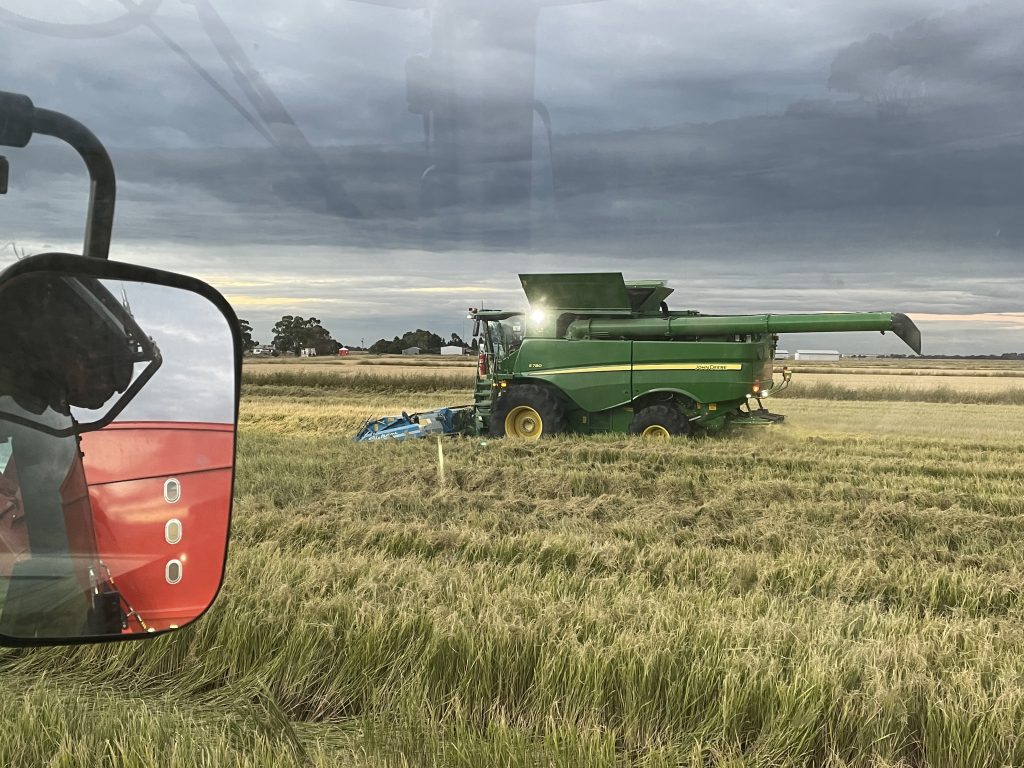 "I married into the Hollins family," she explains. "My husband's family have been growing rice for 80 years. In the time we've been here, things have certainly changed. It is a family affair. It's all hands-on deck. Especially at the minute!"
Award winning
The yields this year have been unparalleled. Brooke puts that down to a combination of factors including, better technology, new varieties of rice, no significant cold snap and enough rain. "We're very big on making sure we do things on time. We don't cut corners," she says.
We just do what we do because we love it.
It's that kind of dedication that lead to the family being named SunRice Grower of the Year 2022.
"It's certainly something that we did not expect. I suppose we just do what we do because we love it." Brooke says the judges commented on how neat, well-signed and safe the property was to visit as well as the skilled crop rotation.
"It's not until we hear that and sit back and go – oh doesn't everyone do that? I suppose we didn't realise. We think it works for us, but we never imagined in our wildest dreams that it would be put out there for everyone to see and to get an award."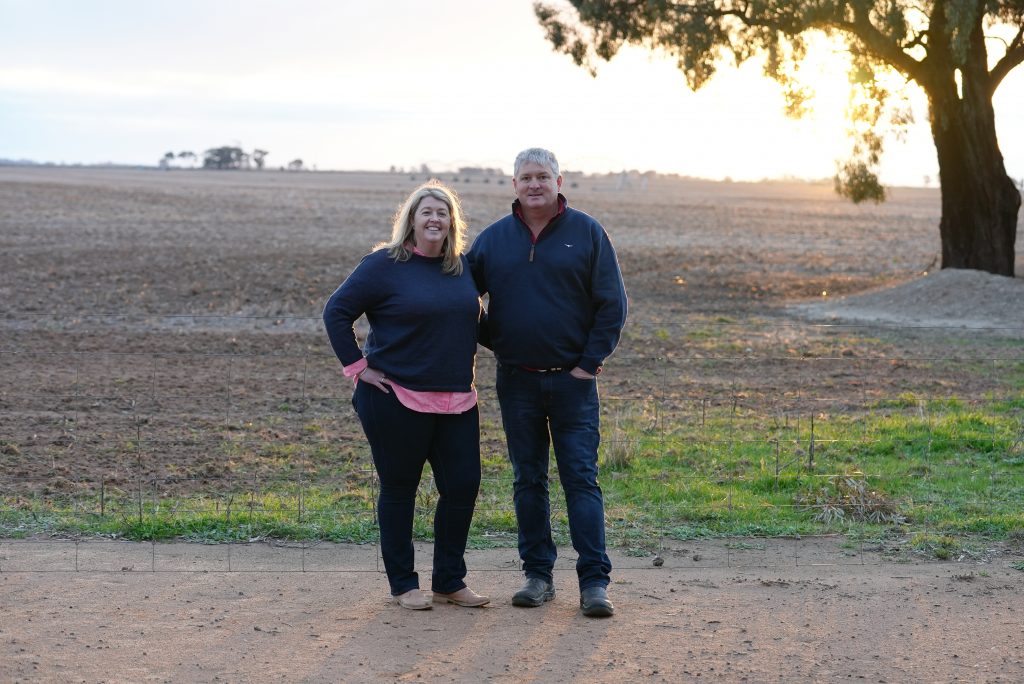 The Hollins' family was nominated by their agronomist, someone who specialises in best practice and who sees a lot of farms.
"Sean, our agronomist has been with us for 16 years now. We wouldn't be where we are today if it wasn't for him. It's as much his award as it is our award. He's very much like us, we don't do it for the awards, but I think it's been great for him also to be recognised. It's ultimately his advice that gets us our results. He can give us all the advice in the world but if we don't take it, I guess it's wasted. We're a pretty good team."
Growing rice in Australia
When you think of Australia's arid landscapes, growing rice may not sound all that easy. The key is choosing the right location because water availability is paramount.
"Rice growing has become quite strong in this area, mainly due to the soil type and the climate. We are bound by water allocations, so we're not guaranteed to get that each year. When we do get a decent allocation, then rice in this area is big. It's a very profitable crop to grow," Brooke explains. That doesn't mean they haven't been through their fair share of dry spells. When it doesn't rain in the surrounding catchments, rice growers miss out.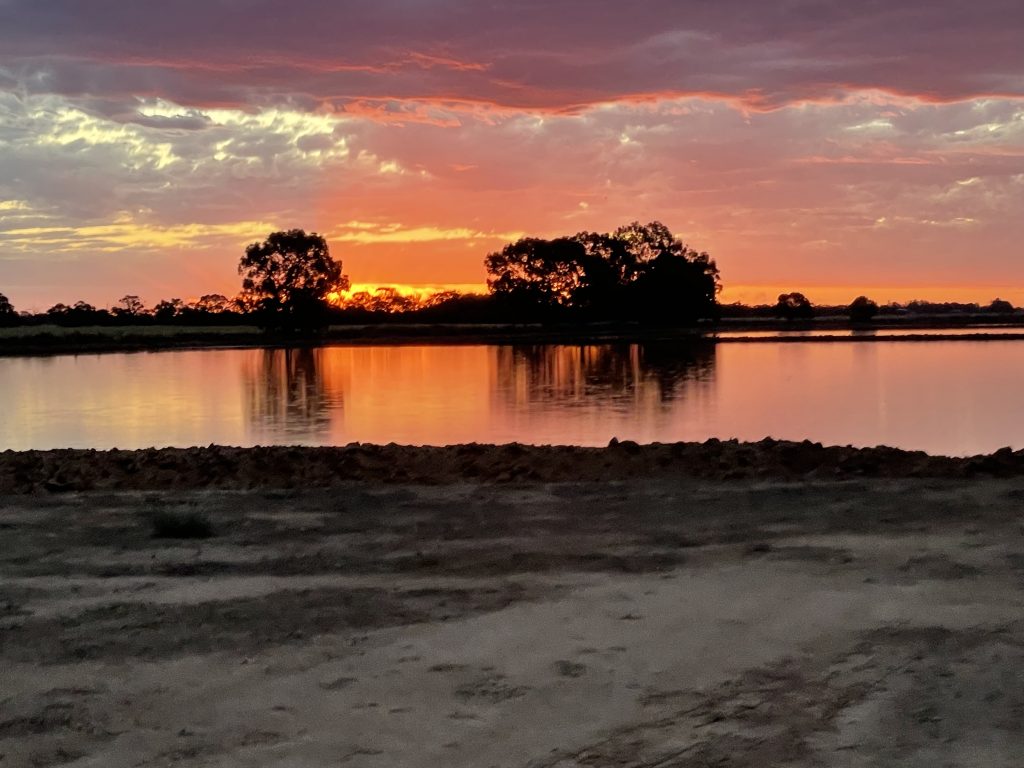 "There have been a number of years when we haven't had a water allocation. Those were the years where we just thought about survival. If we can't grow rice, then what are we going to do?"
Brooke explains that over the years they've added to their landholdings by buying specific pockets of land that had the right soil.
It's drought-proofing. We can guarantee that by turning that tap on we're watering efficiently.
"The reason we did that, is we can guarantee ourselves a crop. We've never not had a crop. We've had ordinary years but with Sean's advice and chasing certain types of soil, we haven't gone backwards," Brooke shares. In those years with zero or low water allocation, efficiency is so important, which is why they invested in irrigation that allows them to always have something to harvest.
"I guess it's drought-proofing. We can guarantee that by turning that tap on we're watering efficiently, and we can also keep our livestock alive. So, if it doesn't fall out of the sky, then we've got a couple of options that we can use to get by," explains Brooke.
A labor of love
"It is quite labour intensive but there's nothing better than going around the rice on a warm summer's night. Quite often, Nev will pack a couple of beers in the esky, and we'll head off and watch the sun go down. It's cool next to the rice. There's nothing better. It's awesome."
As well as the hard work, there must be a lot to love to keep the Hollins family on the land for so long. Brooke says without hesitation, it's the lifestyle she enjoys the most.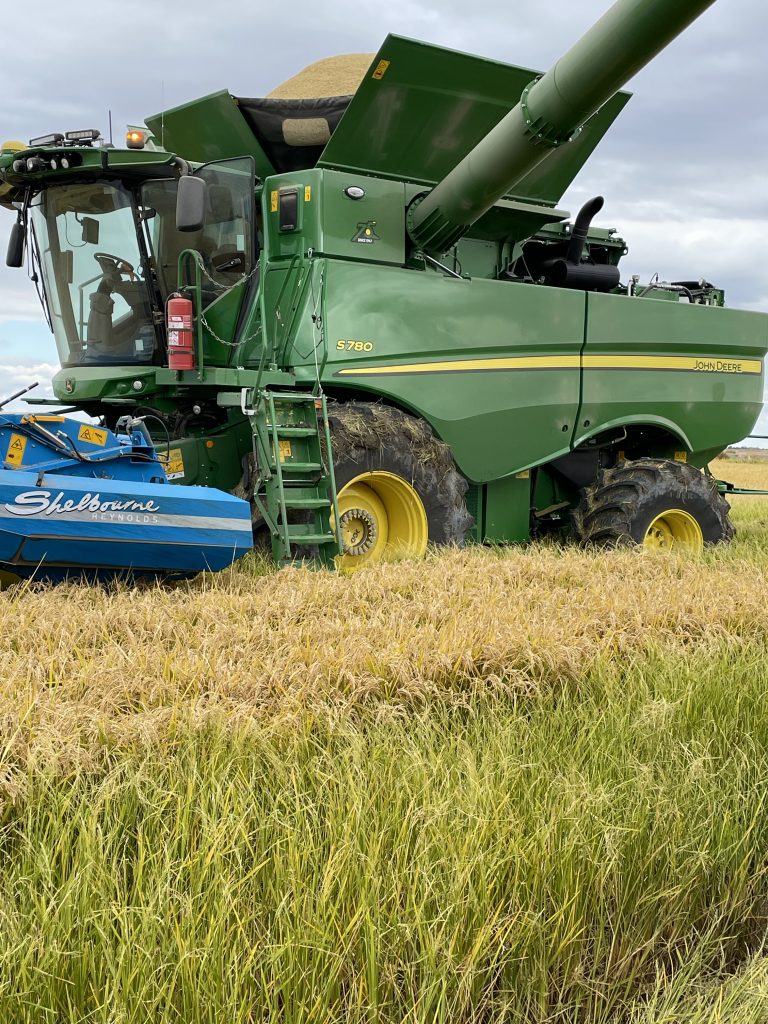 "Everyday is something different. For a while there, I wasn't good at shopping to live out of town! I'm better at that now and living out here is fantastic to bring up kids."
Their kids are at the front of mind with everything they do. Their dream is to set the farm up so that future generations can farm well and carry on. After 80 years and counting so far, there's a very good chance that dream will indeed come true.
Hear more stories just like Brooke's by subscribing to the Telling Our Story podcast on iTunes and follow podcast host Angie Asimus on Instagram for more updates.