A good wedding anniversary present can be hard to find but when Julie Kos bought her husband Paul a smoker as a gift, they had no idea just how life-changing it would be.
They started smoking everything and as egg farmers, well, they gave that a go too. It was a light-bulb moment. Now, the Victorian couple are the proud owners of The Smoked Egg Co – producing an Australian first, raw, cold, smoked egg that's free from bacteria.
"I decided to make a quiche with the smoked eggs. My husband told me he hates quiches but it was a case of bad luck because if we smoked eggs I could get the GST back on the smoking unit!" she laughs.
Oh my god. You've taken this quiche to the next level.
"But when we actually tried it, he said to me 'Oh my god. You've taken this quiche to the next level'." Julie describes it as eating bacon and eggs, without having the bacon. "So, it's very healthy. Eggs are nature's vitamin capsules as far as I'm concerned. Now, they've got a difference to them."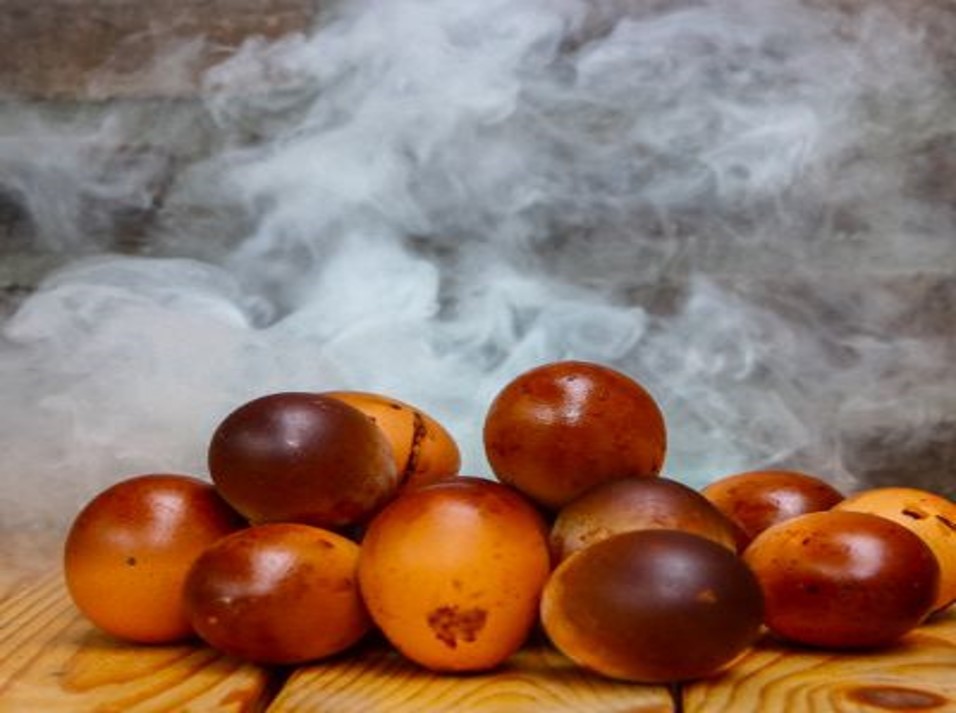 Julie was a chef before becoming an egg farmer, so she's combined her two skills perfectly. The husband and wife duo started smoking eggs for flavour profile alone and it took more than nine months to perfect the method. However, in the end, another aspect of the process became truly ground-breaking.
"Once we got the flavour in there, we wanted to know if the flavour developed over time, which it does.
I then realised the egg wasn't breaking down, which meant we'd stopped the ageing process of an egg.
"That's the biggest problem for cafe owners and for farmers." Julie took the eggs for testing to verify her observations and found the smoked egg still didn't contain any bacteria even after more than 200 days. "We decided it's not worth going any further. Even though it may last for three or four years, I don't particularly want to eat an egg that old!" she says.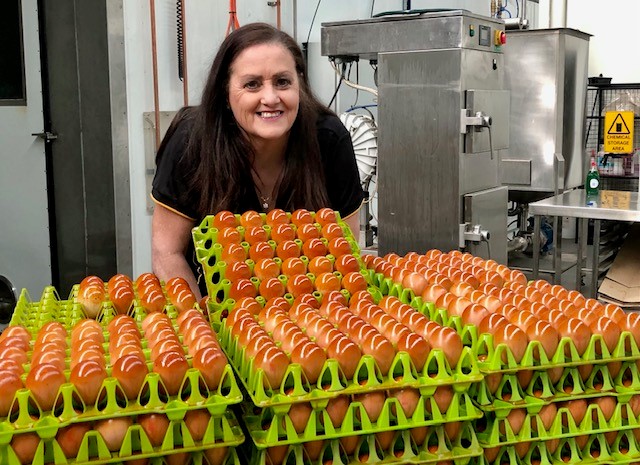 Julie sees huge applications for this technology if there are other bird flu outbreaks or another pandemic grinds trade to a halt, now eggs can be stockpiled if needed. The challenge, Julie says, is educating people about the process because most consumers assume a smoked egg is cooked and ready to eat. It is, however, a raw product.
"What we do is we get an egg, we then naturally smoke wood, encapsulate that smoke, we chill that smoke down.
So, we are the first chilled smoking method that we know of in the world.
"Cold smoking is usually between 18 and 35 degrees. We go from minus 4 to positive 7."
Julie says there's no reason the same equation can't be used for any type of food that needs refrigeration. "We don't change the quality of the protein or the structure of the food. That's really exciting because we can do meat. We can do flour. We can do rice. And prolong the life any of those products."
Zooming in on eggs, the process works by opening the pores of the egg, infusing flavour, but at that temperature, it's still entirely raw. "The pores won't open up unless it's in a chilled environment. So, as an egg producer, we grade our eggs and wash them in warm water. The reason we do that is, if we did it in cold water, all the impurities in that water would go straight back into the egg and it would carry bacteria," she explains.
The couple have taken a patent out on their find. "My bank account is not very happy about it. It's quite an expensive process. But we've just sold a licence to Saudi Arabia.
"We're talking with people in the UK. We're talking with the egg board in America and have sold a licence over there and also the Netherlands. We're starting to gain ground but nobody really understands what it's about because they see the word smoked and they think it's cooked, which it's not."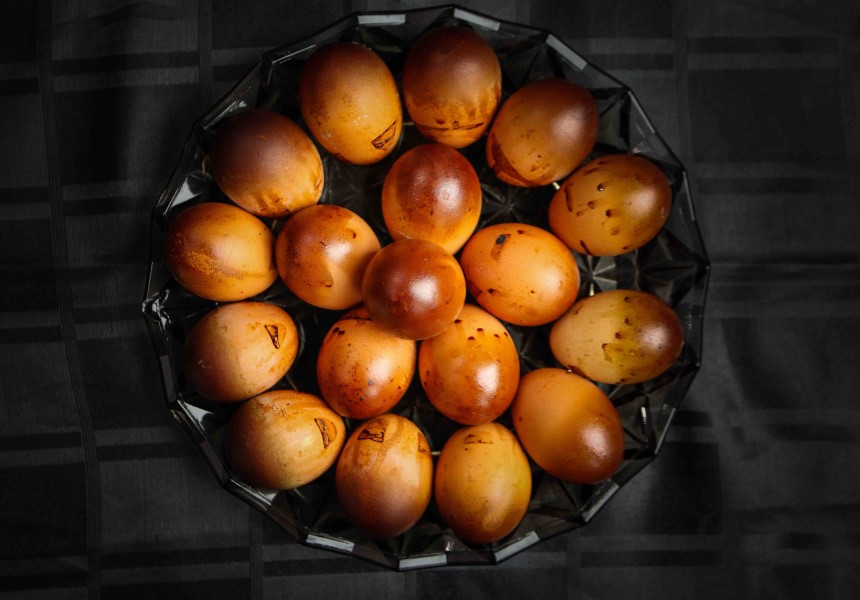 If you're interested in sampling these delights, The Smoked Egg Co is in major supermarkets now. "We've got select Woolworths stores in Victoria, NSW and Queensland. And we've got Coles in Victoria and NSW."
Julie isn't stopping there. "My ultimate dream for the future is seeing smoked eggs in every shop and supermarket around the world. It's going to take us a while to get there. Being a female founder of this product, I'm very proud of what we've achieved. It has been a very hard journey but I think we're nearly there."
For shoppers who find a box of these smoked eggs in the supermarket, Julie does have some recipe ideas – smoked lemon curd, smoked vanilla ice cream, smoked quiche, smoked mayonnaise and even the simple smoked poached egg. Sounds smokin' to us!
Hear more stories like this by subscribing to the Telling Our Story podcast on iTunes (or wherever you listen to podcasts) and follow podcast host Angie Asimus on Instagram for more updates.